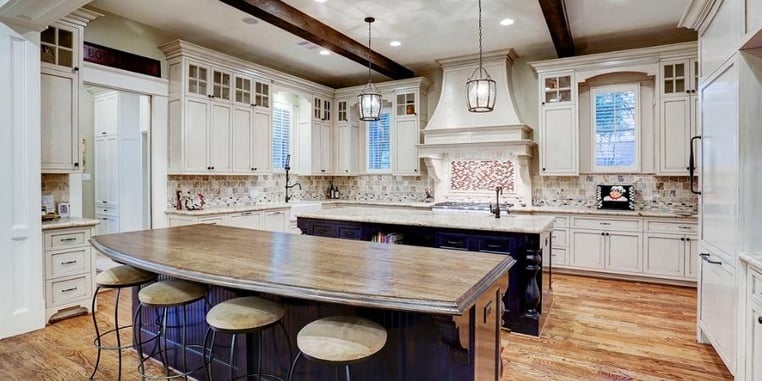 The countertop is the blank canvas of the kitchen, offering a background for centerpieces and activity, while setting the tone for the rest of the surrounding finishes and custom cabinetry. Not only that, but the countertop must be both beautiful and functional. The variety of kitchen countertop materials is far more numerous than this list, however, the following materials are those held in the highest regard for their durability, quality, and style.
The 3 Best Kitchen Counter Materials
Marble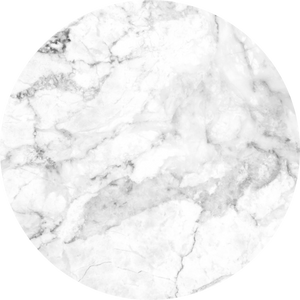 Marble has held the top seat as the high-end gold standard of countertop materials for quite some time. Marble is a natural stone that's created by sediment and develops a crystalline structure. Once polished, the natural veining usually seen in marble takes center stage. It's this veining that is factored most into how and where a slab will be used. Marble is usually seen in gray and white tones but is also available in black, green, and even pink. Marble typically has a very sophisticated look that elevates any room in which it's used.
With beauty comes maintenance and care. Marble is softer than its oft substitute granite and therefore requires an annual sealant application. Depending on the substance it may come in contact with, marble could still stain, requiring a more invasive treatment to remove the stains. As a pro, marble is heat resistant. However, it is prone to scratching and chips. Because of these issues, it's best not to use marble in high-use areas, unless you are willing to make the maintenance commitment required.
Porcelain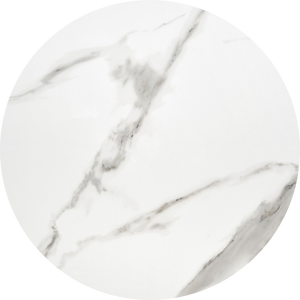 Porcelain is unique in its durability and imperviousness to water. It's resistant to scratching, fading, germs, mold, and even fire. Not to mention, it is very easy to maintain and keep clean and is made from natural ingredients, which contribute to its natural look.
The hallmark of porcelain is its natural greyscale streaks, as pictured to the right. But it comes in so many different colors and patterns that the only limit is your imagination.
Soapstone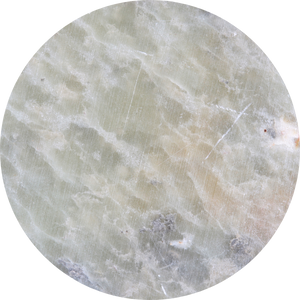 Another type of stone countertop, soapstone offers a dark color and smooth texture with subtle veins and a tone that darkens over time. Soapstone is a metamorphic rock composed of talc, magnesium, mica, quartz, chlorite, and iron. Architectural soapstone is hard enough to use as countertops and sinks and the unique patina it takes on over time is what makes this a popular choice for homeowners. Also, soapstone is mostly stain and heat resistant and fairly low maintenance, even with being softer than marble.
This material is susceptible to scratches, however, it does mask imperfections fairly well and light scratches can be sanded out. Although soapstone is considered low maintenance, you should treat it with mineral oil from time to time, which will only enhance its beauty. On a daily basis, wipe the countertop with a soft cloth and warm water and the soapstone should tolerate mild household cleaners.
Manufacturers suggest a thickness of at least one and a quarter-inch thick and though the slabs are generally only five feet long, the seams are nearly invisible. Soapstone fits into most styles easily, from contemporary and modern, to traditional and farmhouse. It truly is a versatile and timeless choice for countertops.
More Options
Synthetic Quartz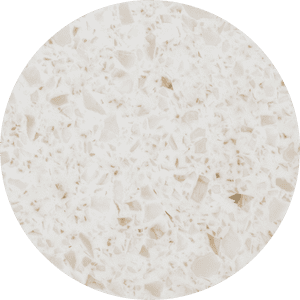 This material is mostly made of quartz but also includes a resin as a binding agent, which allows this material to have a large myriad of color and pattern options. So, despite mostly consisting of organic material, it has all of the variety of visual use-cases synthetic materials can offer.
Otherwise, synthetic quartz simply has all of the benefits of quartz: it's durable, non-porous, low maintenance, easy to clean, and could easily fit into most contemporary kitchen designs.
Slate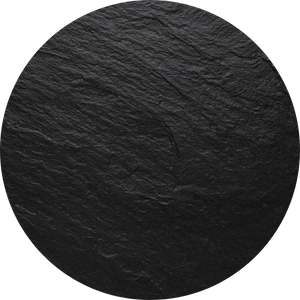 The most durable countertop material on this list, slate, is soft and dense like soapstone but is completely non-porous. Because of its non-porosity, slate doesn't require the same level of maintenance. Also because of this, slate is antimicrobial, just like man-made quartz.
Additionally, slate is naturally stain-resistant as well as resistant to chips, scratches, and heat. As opposed to its stone counterparts, slate is formed from the natural process of clay and silt being compacted for millions of years. Quite the impressive journey to your kitchen countertop!
Butcher Block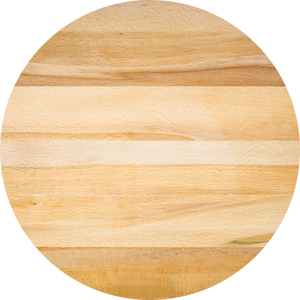 Butcher blocks are available in a number of types of wood, composition, and styles. They can easily be worked into a litany of aesthetics, such as modern farmhouse, contemporary, and mid-century. For kitchens, two main compositions of butcher block are most common. These are end grain, which is composed of smaller blocks of wood arranged standing upright so that the ends are all facing upward, and edge grain, with boards glued together in a horizontal orientation.
Edge grain is the least expensive and therefore more common. However, end grain is popular for its visual appeal and its ability to easily hide knife marks. Prices can vary heavily depending on the orientation of the wood grain and the type of wood you choose. Butcher blocks are often made of teak, oak, bamboo, or maple. They do require some maintenance, such as oiling twice annually, and they will be susceptible to water rings, just as the coffee table may be.
Butcher blocks are well-favored for their warmth and old-world appeal in some contexts and their professional chef's kitchen aesthetic in others. They offer a forgiving palette for a kitchen island or one side of a parameter countertop. Butcher blocks are expected to be well-worn, making them ideal for a high-traffic surface.
Choosing the Right Kitchen Countertop for Your Houston Home
Countertops comprise most of the visual field in a kitchen, making them a rather important decision when choosing your finishes during the home design process. Having an idea of what your dream kitchen would look like is a great start, but you can also count on a great custom home builder to help you along the way. Southern Green Builders is dedicated to working with you to build your dream kitchen, from the ground up. When you work with Southern Green Builders, you will be completely in the know, whether it's the latest materials available or the timeline of your project.