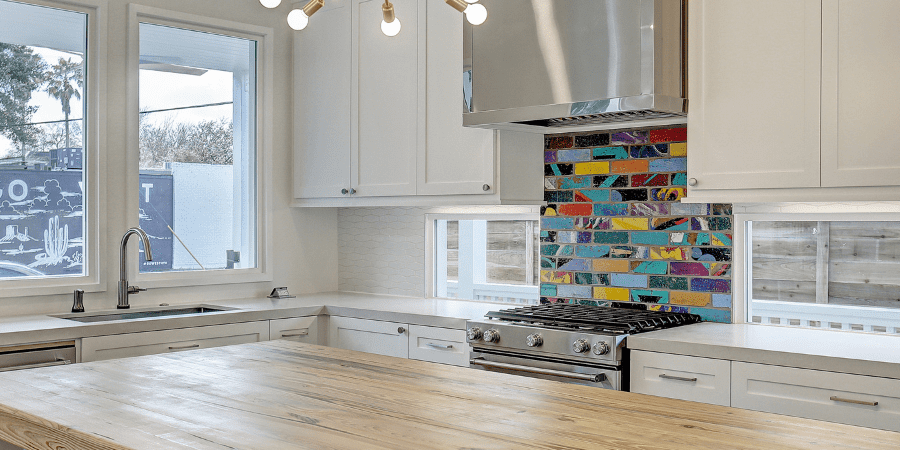 Technology is helping homeowners customize their spaces to meet their specific needs. As you consider building or renovating a home, look for innovative home builders who understand how to incorporate technology into the design. By embracing house innovations in construction, rather than adding them after the fact, your home feels more intuitive and the technology works with your lifestyle more effectively. Here are some of the exciting new technologies that are available now.
Safer Access for Kids
If your kids are coming home on the school bus, and you aren't home, how could you be certain they've gotten through the door safely, and it's not an intruder entering the home? Modern security systems can actually send you a picture or live video of your children disarming the system, so you'll know exactly who is entering the home and when. You can even remotely re-arm the system if you wish, once they're safely inside. If they forget to lock the doors, you can do so from your smartphone app.
Improved Doorbell Cameras
Doorbell cameras just keep getting better and better. This makes it easier to see who has come to your home and whether you want to let them in. If someone unexpectedly knocks on the door, you can check the camera to see who it is. You can even talk to them through the doorbell to leave instructions about where to set a package or how to open the door and come inside. This design adds a layer of protection and convenience, as you don't have to risk opening the door to a stranger. As the technology improves, the picture quality on the doorbell camera has gotten even clearer, so you aren't left guessing about who is at the door.
Homes that Keep the Elderly Safe
With today's new home technology, you can help your elderly loved one age at home more safely. In addition to having alert pendants and similar technology, you can actually build the home so that the floors themselves are pressure-sensitive — should your loved one fall, you can have the alert system set up to automatically call 911, even if they are unable to do so or press their pendant. Sensors can also be set up to alert adult children if an elderly loved one has gotten out of bed. This technology allows for remote monitoring of older adults while they maintain independence at home.
Integration to Connect Technology Together
Finally, today's smart homes offer the opportunity to connect all of these systems together into one cohesive unit. Controlled by a central device like Siri or Alexa, you can simply say "goodnight" to the device and everything will close down. Your lights will turn off, your smart blinds will shut, your thermostat will adjust to your nighttime setting, and other features will shut off as you arrange the system. This design is the ultimate in convenience and automation. By automatically adjusting many of these systems, you can help your home run more energy-efficiently without sacrificing your comfort. All it takes is telling your smart home "goodnight" to enjoy these benefits.
Technology Consultations Make It Easy to Embrace a Smart Home
Innovation in construction helps make these smart home additions and features easier to incorporate. Incorporating them into the home at the construction level makes them less intrusive and more intuitive. That is why Southern Green Builders offers a technology consultation meeting as part of our pre-construction and design process.
At this meeting, we discuss with you your goals for integrating technology into your home's design. We will then add those features to the design itself, so you can be fully confident that the home will work the moment you walk in the odor. You'll have peace of mind and confidence, rather than wondering if your home will respond to your requests when you have a house full of guests.
DIY technology additions are not worth the hassle. Often these do not integrate well, leaving you frustrated. Rather, work with a team of innovative home builders who can build house innovations into your home. Doing so means they will be fully integrated, functional, and ready to serve you well. Schedule a consultation today to see how we can incorporate these designs into your home.