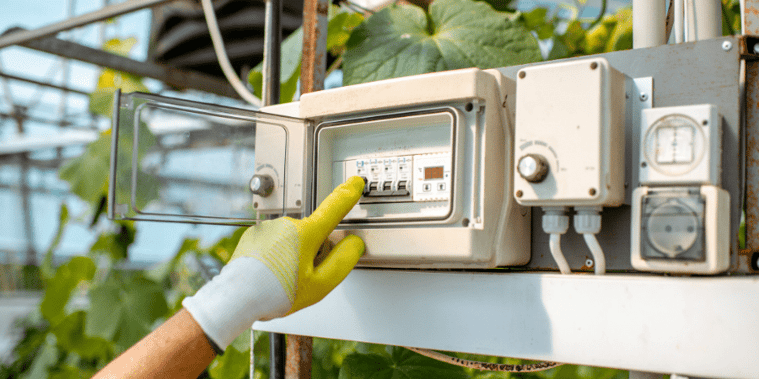 Although owning a luxury custom home is a constant source of joy and comfort, it also comes along with a variety of responsibilities in order to protect the value, structural integrity and lifespan of your property in Houston.
Some of the more obvious responsibilities involve completing repairs, maintaining your yard to meet neighborhood standards, and responding to accidents and emergency situations, like fallen trees, severe storms and fires. However, there are other less-obvious responsibilities that, when executed properly, can help you take a more proactive approach to preventing potential hazards and property damage. Monitoring your water systems is one such task. Thanks to modern technology, Houston homeowners have the ability to detect leaks; shut off the water system remotely or automatically; track water usage; and monitor gardening and irrigation systems.
What is a Home Water flow Monitoring System?
Water leaks may seem like small problems, but they can cost you as a homeowner is several ways. You can squander hundreds each year on gallons of water that are essentially wasted if you have leaks or your water systems aren't running efficiently. Additionally, some leaks can cause major water damage to your ceilings, flooring, walls, cabinetry, personal possessions and electrical wiring and HVAC system. Unlike when you experience a sudden emergency, homeowner's insurance generally doesn't cover water damage caused by long-standing issues that could have been prevented or at least contained. Finally, mold is often a byproduct of a leaky water system, and it can cost thousands for mold remediation at your luxury home in Houston.
Fortunately, there are various apps and tools you can incorporate and implement when building your new house to help you monitor your various water systems, detect leaks and generate reports about your water usage. Here are a few to consider:
1. Power Management Tools for the Home
It's easy to take utilities for granted. You have electricity and running water when you need it, and then it's otherwise out of sight, out of mind. However, the numbers related to your usage may tell an important story that could guide you toward different decisions and reveal what energy efficient and cost-saving measures you could implement as a homeowner. The first step is keeping track of what you're using, and there are some useful apps to help you do that.
For example, Leviton manufacturers a variety of products—like the Leviton Load Center with optional smart circuit breakers—to monitor your usage of electricity, water and gas on a daily basis. Then, you can use the My Leviton app to manage your home's energy usage and monitor the Leviton Smart Load Center through your desktop, smartphone or tablet. The app gives you the ability to see if and where power is being wasted.
2. Residential Water Shut-off Monitoring
You can further monitor your residential water system by installing smart water leak detectors that you can control remotely. While there are multiple options on the market, some of the best tools are the StreamLabs water monitoring system—which includes the StreamLabs Monitor and the StreamLabs Control—and Flo by Moen.
The StreamLabs water monitoring system tracks consumption and provides real-time alerts to possible leaks through the StreamLabs app. The StreamLabs Control, which is installed to your main water line, utilizes ultrasonic technology to detect leaking pipes or appliances. It will automatically shut off to prevent damage. Through the StreamLabs app, you have access to live-flow data to monitor your water usage and keep your monthly water bill free of surprises. The remote shut-off feature enables you to quickly contain an issue as soon as you detect it. Plus, StreamLabs offers automatic monthly valve checks and other special features.
Flo by Moen is a similar smart home water security system that encompasses a suite of products to protect your home from water damage and leaks, day and night. The Smart Water Shutoff monitors your entire water supply system for leaks and vulnerabilities, while the Smart Water Detector senses leaks and moisture outside of the pipes, such as overflowing drains, appliance failures or weather-related issues. Whether working together or used individually, Flo by Moen smart water products are designed to give you the power to monitor, control and conserve water in your home all from the convenience of your smartphone.
3. Irrigation and Gardening Apps
Finally, you want to think about the water being used outside your home, as well as within it. If you have extensive landscaping or a garden on your residential land in Houston, you are most likely using an irrigation system of some sort. To give your green thumb a little boost, there are various tools you can implement in your yard.
For example, Rachio's smart sprinkler controller reinforces nature through technology by automatically watering your lawn when it needs the moisture for maximum effectiveness and greener results. There are eight-zone and 16-zone options to seamlessly integrate into your sprinkler system.
Meanwhile, the Rachio app is your personal lawn care and watering assistant, dedicated to making the most of every drop of water and each lawn treatment with customized watering schedules, premium weather monitoring and unbeatable control.
Another tool you might find useful for your home's exterior is the NuTone Haven Backyard Mosquito Repellent System. Each mosquito repellent fixture contains a vaporizer that releases an odorless, invisible repellent that protects a 12-foot area. This system is ideal for your deck, patio or lawn, enabling you to get more enjoyable use from your outdoor living space.
Protecting Your Home in Houston
Owning a luxury home is a dream come true for many people, but it can quickly become a source of stress when problems arise. Smart water monitoring tools and other apps give you more control and confidence, allowing you to more thoroughly enjoy home ownership while protecting your most valuable asset. When working with Southern Green Builders to build your new luxury home in Houston, talk to our team about what solutions to incorporate into your design plan for a smarter, greener and more efficient residence.