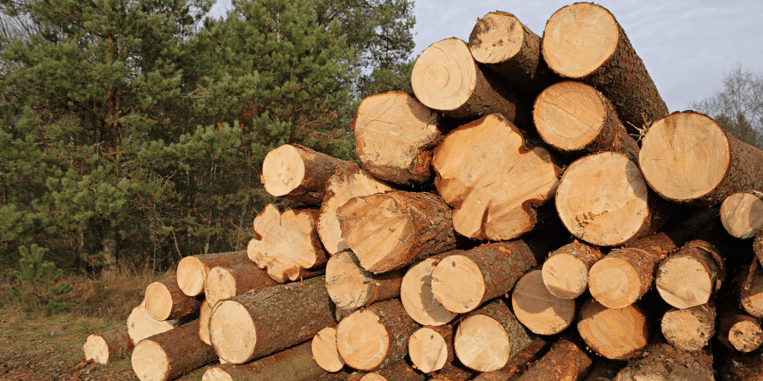 Lumber futures dropped more than 40% in June, but what does that mean for homeowners and potential real estate investors? If you're a homeowner looking to build a new home or add additional space, you probably know firsthand that lumber prices have been sky high since the pandemic started in early 2020.
The reasons for this are clear, and they are not limited to the lumber industry. The fact is that it has been a supply chain issue reaching far and wide affecting economies all over the world. Logging, milling, trucking, adhesives, and every other industry involved in bringing lumber related materials to the construction market has been stymied by COVID regulations. It's been an enormous struggle, both economically and from a logistic standpoint for longer than most initially expected.
But it appears that now we can look forward to a coming price drop in the cost of lumber and related construction supplies.
Lumber Price Forecast 2021
After over a year of hand-wringing, the lumber bubble appears to have finally burst, according to CNBC. The change has been dramatic, powered both by the increase in supply and the reduction in demand driving the value of lumber futures down by over 40%.
It's been one of the fastest turnarounds you're likely to see, even if you watch the stock market regularly. Lumber prices reached an all-time high in early May of more than $1,600 per 1,000 board feet. That's more than 6X the price of lumber in April of 2020.
What Triggered High Lumber Prices 2021?
There was a perfect storm of triggers that contributed to the record highs in lumber prices for the end of last year and in to this year. They include a surge in demand as people stuck in their homes were looking for more and better ways to improve their living situations. Immediately before the pandemic took hold, new home starts were up and demand was strong. Adding even more demand post pandemic began to put immense strain on supply that was struggling to come back on line. While many businesses were forced to shut down completely, even the less severe restrictions created extreme bottlenecks in the supply chain as mills were operating in sporadic fashion. Lastly, the February freeze event in the south caused many of the plants that produce resins and adhesives for panel lumber to shut down wreaking havoc on the panel lumber market.
When you add all of this up, it's easy to see why prices went to the levels they did. The supply chain can be long and complex, reaching from the deep woods into the hub of every metropolis. When you add in an unprecedented reaction to a pandemic, problems and costs are sure to rise.
What Popped the Bubble?
In reaction to the sudden and drastic price increases many of the large, national builders put the breaks on new starts, easing the red-lined demand on lumber and lumber based products. Along with the big guys, even small developers put projects on a brief hold to weather the storm. Additionally mills were brought back on line to full capacity and new mills were started up thanks to investments from the nations largest milling companies.
Because of this, lumber futures dropped for six solid weeks in a row starting from the stratospheric peak in May. It is the largest drop in price in the history of the commodity, which is no surprise given where prices were in the spring.
Take Advantage of Lumber Prices 2021 Quickly
The cost for 1,000 feet of lumber has gone from over $1,600 to just under $650. While it takes some time for these decreases to hit the retail market, some sense of normalcy is beginning to return. Many people have chosen to sit on the sidelines and wait out this wave, but with interest rates still at historic lows, now seems like a great time to get back in the game.