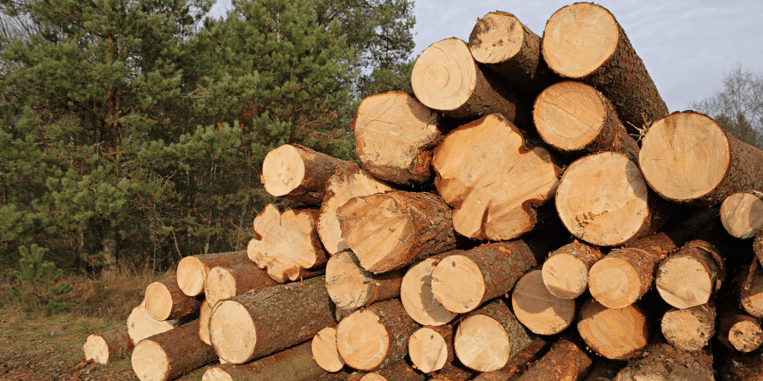 Lumber prices have seen quite a lot of volatility over the past three years due mostly to production decrease and demand increase during the height of the pandemic. This drastic imbalance in supply and demand threw lumber into an unpredictable pricing roller coaster. Luckily, lumber prices are leveling out due to several factors, giving future homeowners the confidence to start their building plans at a reasonable cost. Will these factors keep lumber prices at a reasonable level? If so, for how long? Will lumber prices continue to drop?
To better understand why prices are beginning to level out, let's start with why lumber prices became volatile in the first place.
What Triggered High Lumber Prices in 2020 and 2021?
There was a perfect storm of triggers that contributed to the record highs in lumber prices from the end of 2020 into 2022. They include a surge in demand as people stuck in their homes were looking to start DIY home improvement projects and invest in remodeling that they'd put off for years.
Immediately before the pandemic took hold in 2020, new home starts were up and demand was strong. Adding even more demand at the beginning of the pandemic put immense strain on the supply that was struggling to come back online. While many businesses were forced to shut down completely, even the less severe restrictions created extreme bottlenecks in the supply chain as mills were operating sporadically or not at all. From April 2020 to April 2021, the price of lumber jumped an unprecedented 365%, according to Texas A&M.
Lastly, the February 2021 freeze event in the south caused many of the plants that produce resins and adhesives for panel lumber to shut down, wreaking havoc on the panel lumber market.
When you add all of this up, it's easy to see why prices rose to the levels that they did. The supply chain can be long and complex, reaching from the deep woods into the hub of every metropolis. When you added in an unprecedented reaction to a pandemic, problems and costs were destined to accumulate.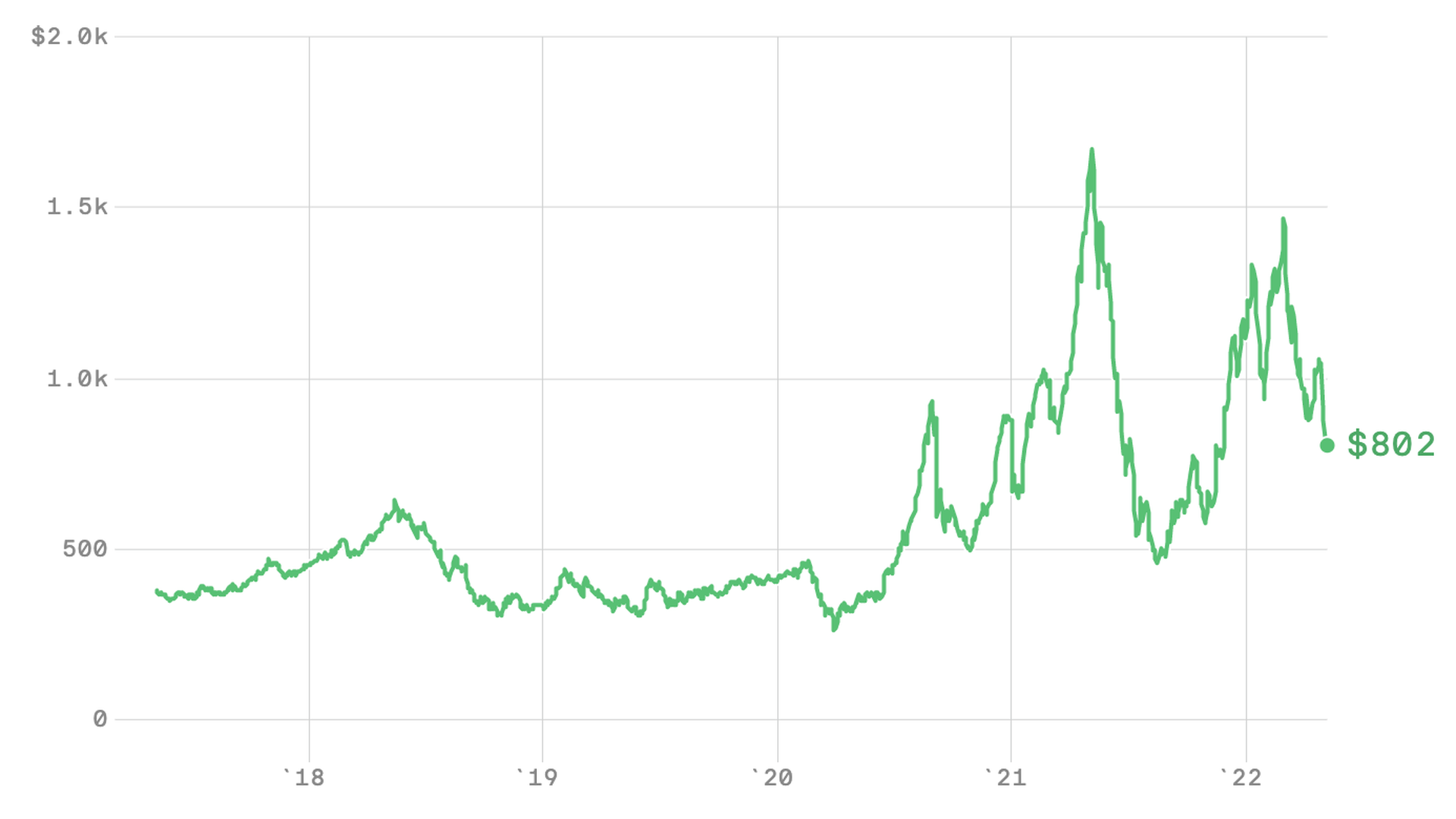 (Data: CME; Chart: Axios Visuals)
What Popped the Lumber Price Bubble in 2021?
In reaction to the sudden and drastic price increases many of the large, national builders put the brakes on new starts, easing the red-lined demand for lumber and lumber-based products. Along with the big guys, even small developers put projects on a brief hold to weather the storm. Additionally, mills were brought back online to full capacity, and new mills were started up thanks to investments from the largest milling companies.
Because of this, lumber futures dropped for six solid weeks in a row starting from the stratospheric peak in May 2021. From May 2021 to June alone, the price per 1,000 board feet dropped precipitously from $1,700 to $800. It was the largest drop in the history of lumber, which is no surprise given where prices were in the spring of 2021.
A decrease in new home purchases due to an interest rate increase decreased the demand for lumber, bringing the price down. Manufacturers were able to begin catching up in terms of production, easing supply chain strains and stabilizing costs so home builders can begin building again with confidence that their material purchases will be fulfilled.
Today's Lumber Trends and Lumber Price Forecast for 2023
Lumber prices continued to rise and fall into 2022, with the latest prices in August of 2022 finally landing around pre-pandemic levels. This is in part due to the Chicago Mercantile Exchange (CME) Group announcing a new lumber futures contract that is designed to control volatility.
How? It allows for more production by including new types of lumber, like spruce, pine, and fir. It also encourages more market participation by offering the chance to buy smaller quantities–an effective risk management tool for custom home building companies. Buying less feels like a safer alternative to the previous minimum which was four times that amount, so smaller companies are able to invest.
As the housing market has slowed and production is rebounding, the supply is also rebounding, setting the price of lumber to below $550 per 1,000 board feet, a closer resemblance to pre-pandemic pricing.
Building Your Custom Home in Houston, Texas in 2023
The cost for 1,000 feet of lumber has gone from over $1,600 to under $550 in just a few months. While it takes some time for these decreases to hit the retail market, some sense of normalcy is beginning to return as lumber prices fall, making it sensible to invest in a custom luxury home again. This is especially because of the safeguards that have been put in place and our knowledge of what affects lumber prices in Texas.
Things are looking up as lumber prices come back down. Southern Green Builders strives to be the industry leader in Texas when it comes to market knowledge and the influences on lumber prices that can affect your custom home cost. Contact us to schedule a consultation and we'd be happy to discuss costs and trends to help you feel confident about investing in your new custom home in Houston.