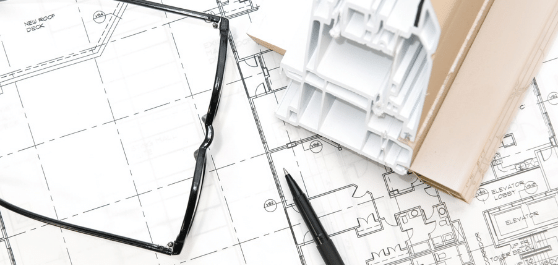 So the question is, do you need to have the design of your custom home drafted and ready to go before engaging with your design and construction team? The best answer is not a straightforward yes or no. So, let's get into it.
Do You Need To Have a Design in Mind Prior to Finding a Builder?
Many people suspect that in order to have a custom home built, they must come up with the complete design on their own before engaging with us. This, frankly, is a common attitude from hard-working, responsible people like those we serve. Unless a person is a professional architect or engineer, it would be unreasonable to expect them to walk into our office for the first time with complete floor plans for the custom home they want. So, the simple answer is, "no." You do not need to know the complete design of your home before the process can begin.
However, it is best to have some basic things in mind before the design process begins. For a start, designing the perfect home requires an understanding of your lifestyle and how you will use the space, then arranging a floor plan that is ideal for both your tastes and your needs. For example, many people dream of owning a home with a quiet place to read or work from home. Others imagine taking advantage of idyllic scenery with large windows and lots of natural light. Or, maybe you have a growing family and are simply in need of more and better functioning space.
Chances are, you have more than a few solid ideas about how you want your kitchen, bathroom, and certain outdoor spaces to look and function. Perhaps, in addition to these things, you want to build your custom home around an open living area for entertainment, or maybe downsize after the kids have moved away. Additionally, you probably have a good idea of what kinds of materials you want to use to provide a specific look and feel for various spaces, including flooring, countertops, tile and fixtures.
Before we get started making dream house sketches, it is always helpful to have an understanding how things should be laid out and the specific style you are drawn to. You should have an idea of how you want these features to look and feel, as well as how they relate to the rest of the home.
We Work With You to Design Your Ideal Custom Home
If you have the time and the aptitude, some concept sketches can be helpful, but they are not necessary. It is most often easier to find photos online of what you have in mind. Usually, such images are just a brief Google search away.
With these images and your description of what you have in mind, a competent design team can start drafting plans so we can begin. But before the building design process can get started, we will sit down with you and go over your ideas and concepts carefully, and in great detail. You will have the opportunity to approve, disapprove, and ask for changes as you see fit.
Once we are confident we know what you want, we can begin building your house in stages, consulting with you along the way.
Important Things to Consider
Before we begin the design process to determine what are you building, you will need to select the best available lot to build the home you have in mind. Build lines, setbacks and other factors can greatly affect the layout, size and shape of your home.
Second, it's important to review your budget and go over all of the available financing options. Make sure you factor the scope of the project into your budget by considering the square footage of the project as well any desired finishes.
Once the build location is selected and the budget is understood, we can move forward the design process. By collaborating with you and other members of the design team, we will arrive at a version of your dream home that works with the location you have chosen, and fits your lifestyle.
Here at Southern Green Builders, you can expect the highest quality construction services to make your design and build process as smooth and enjoyable as possible. We will work with you closely to ensure your project stays within your budget and meets your needs perfectly. Get in touch today to learn more.