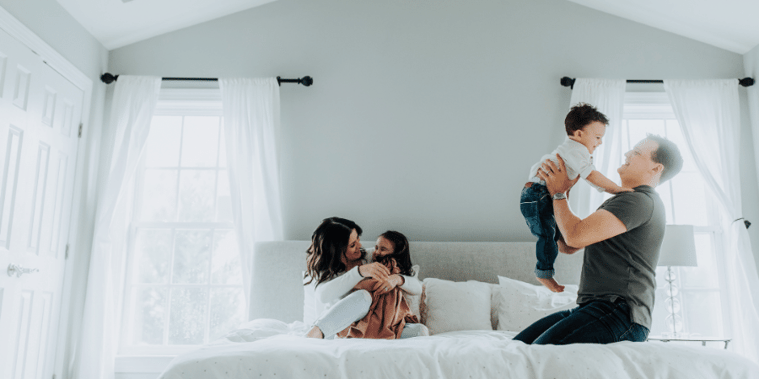 A great way to invest in the long-term health, happiness, and comfort of your family is by building a custom home in Houston that fits you and your family's specific needs. However, it's also quite an undertaking. The process can be lengthy and challenging if you're not prepared for the journey of designing and building your new luxury home.
For a stress-free custom home building experience, take time to learn about the process. Your builder, your architect, and other sources, such as this article, will help you make informed decisions and have a smooth, manageable custom home building experience in Houston.
What Are the Top Things to Consider Before Building a Custom House in Houston?
During the design phase, you'll need to be prepared to make a lot of decisions about materials, color schemes, and architectural features. Before the design phase, however, there's plenty to learn about building a custom luxury home in Houston. Here, we'll discuss a few topics to research early in the custom home building process to ensure your design is feasible, budget-friendly, and well-suited to its surroundings.
1. Square Footage That Works for You
The features you'd like to include in your home, the number of people that will live there, and the square footage of land you have will all affect the size of the home you should design. You'll also need to consider how your home may need to grow with you if your family might grow.
The actual buildable square footage you have available, setback requirements, land reserved for outdoor living spaces, and landscaping will all need to be addressed when you start to think about how much square footage you will have available for your custom home.
2. The Style of Your Houston Home
If you dream about building a house, chances are you have a specific style in mind. Or perhaps, you're waiting to meet with an architect to get style ideas and guidance. While you're thinking about house design styles, look around online. Apps and websites, like Pinterest and Houzz, are great for gathering ideas and creating style boards. You can share these with your designer and they'll use these when creating plans for your custom luxury home in Houston. Having images in hand will help your architect understand your design goals.
3. Your Land
The process of building your custom home in Houston will be dependent on the job site, so getting to know the site and what factors will affect your custom build experience is important. What factors will affect your custom home construction? The location of your land could impact accessibility for your crew during construction, for example, or require the creation of a new driveway or access road.
In certain neighborhoods, take note of the local homeowners association and any guidelines that pertain to new custom home construction. If you haven't already acquired land for your project, reach out to your home builder. Based on the size and style of the house you want and other factors, they can refer you to certain neighborhoods or communities with available lots that fit your vision.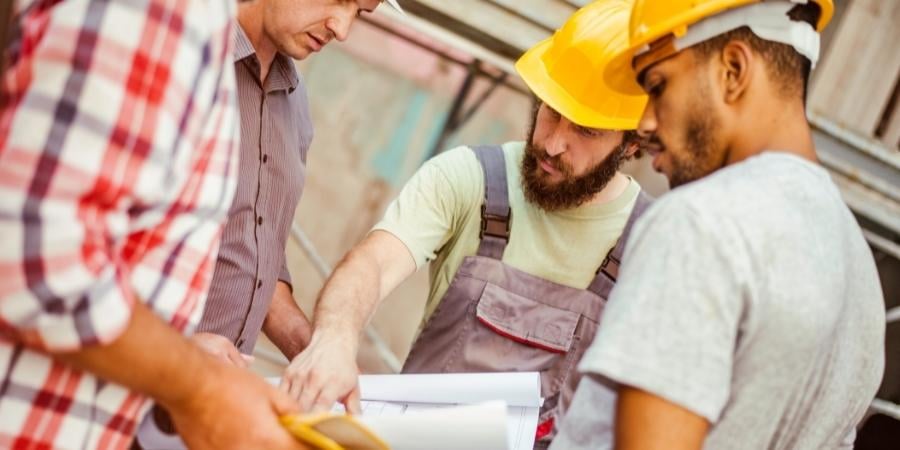 4. Flood Risks & Environmental Hazards
Before building a house in Texas, investigate the potential risks associated with a particular area, such as the flood hazard. For example, if a geographic area is designated as a 100-year floodplain, this means there's a 1% chance of flooding annually. Areas designated as 500-year floodplains have a 0.2% chance of flooding in a given year.
You can find information on specific flood zones and flood maps via the FEMA website. If you are building in a floodplain, your designer and custom home builder will take steps to mitigate your risk and protect your new luxury home. These could be expenses that will need to be included in your budget.
Additionally, environmental hazards, such as contaminated soils or polluted water sources, can also impact the cost of your project and the type of necessary site prep.
5. Detention Requirements
Next, find out what local planning and building codes you'll need to follow for your custom Houston home. For example, the city of Houston recently adopted new storm detention requirements for single-family lots that went into effect in April 2021.
Much of the wording contained in these codes and ordinances may all sound very technical and foreign, but don't worry. Your Houston architect and an experienced custom home builder will be knowledgeable about these requirements and work together to prepare your site and home to meet these standards.
6. Estimated Timeline
On average, your custom luxury home could take from 18 months to two years, from the design phase to move-in day. Discuss an optimal schedule with your architect and custom home builder so they can coordinate with you and each other.
However, if you are hoping to have the project complete by a certain date because you're moving or there's some other driving factor, communicate that to your custom home building team. Trying to expedite the project may come with additional costs, such as paying overtime for labor or putting in rush orders for materials.
7. Your Budget & Neighborhood Comps
One of the keys to a successful and efficient new custom home build is knowing upfront how much you're able to invest in the project. This will guide the planning and design phase so that when you're given the project estimate, your architect isn't tasked with major changes to suit your spending capacity, prevent overages, and implement cost-saving measures.
In addition to establishing an estimated budget, assess the value of nearby homes in Houston that are comparable in size and style to what you'd imagine of your custom home. Avoid purchasing land and building a luxury home in a neighborhood with lower comps that could devalue your property. The realtor helping you find land should be able to help you with this.
Building a New Luxury Custom Home in Houston
From finding and buying land to budgeting and designing a custom home, the process can be uniquely rewarding while slightly overwhelming. If you don't know where to start, don't hesitate to contact our team of professionals at Southern Green Builders. With more than 30 years of custom home building experience, we know what issues are commonly faced by prospective homebuyers and how to help you navigate this complex process and make the most of your time and investment.