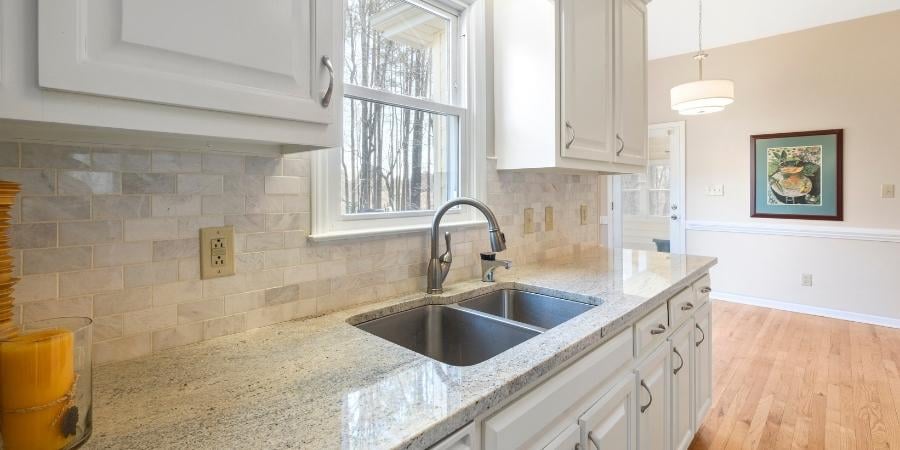 Building or remodeling your home can be an exciting endeavor full of possibility and the promise of freshening up your everyday routines. Since 2020, some aspects of home building and remodeling have become unpredictable, like the price and availability of building materials. You might feel confused as to how we got here and what to expect in the near future. This unpredictability can make you wonder if 2023 is a good time to work on your home. We're here to help lift the fog on the confusion surrounding supply chain issues and pricing movement, and share industry knowledge on what to expect for home building and remodeling in 2023.
Understanding the Building Material Shortages
What's causing the material shortages? Well, there are a few factors. First, the pandemic brought on factory closures and job reductions in the factories that remained open after businesses were allowed to resume production. Also, during the early stages of the pandemic, homeowners took on remodeling and addition projects in droves, increasing the demand for building materials nationwide. The decrease in the production of these materials and a significant increase in individual homeowners starting projects along with production builders ramping up new starts created a significant supply-demand imbalance.
Another factor for the shortage is the incredible demand for new homes as homeowners move out of cities and to rural and suburban areas. The National Association of Home Builders (NAHB) reported 48,208 new home construction permits for Houston in 2020 alone. This was a whopping 21% increase from 2019. As more renters move into the Houston metro area, as well as some homebuyers migrating from out of state, the rental housing market is buzzing, increasing demand for new investors to remodel their recently-purchased homes.
Although hiring for sawmill industry jobs is on the modest rise, and new sawmills are moving into production mode, we have yet to see much output…yet. Raw material prices are still unstable, which may cause project costs for new home buyers to change.
Additionally, the freeze that hit the south last February had an even larger impact on supply than most would have anticipated. Many of the chemicals needed to produce resins, adhesives, paints, and insulation are produced in the plants along the Gulf Coast. When these plants were taken offline during the freeze, production all but stopped and these plants have struggled to keep up even after being brought back to full capacity.
How to Work Around the Shortages
While we wait for supply to pick back up, there are ways to work around the shortages and continue building and remodeling homes. One way is to lengthen the timeline and simply be patient because production hasn't stopped, it has only slowed. This may not be the most ideal option for homeowners, however, it is one way to continue with your project with materials as is.
Alternatively, you can work with your home builder or remodeler to choose materials that may be more readily available and purchase these materials as soon as possible to avoid availability issues and price increases.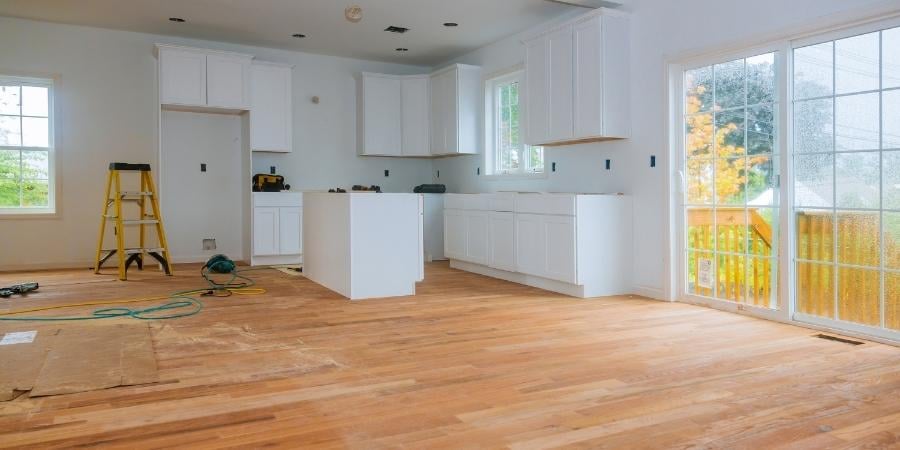 What Else Can You Do to Prepare?
In order to avoid unexpected cost increases while your project is already underway, builders and architects are beginning to stage cost estimates up to a certain point in home construction and remodeling. The shortages have also affected timelines due to unpredictable delays in receiving building materials, even after they've already been ordered. There is evidence that prices will stabilize in 2023, but it's difficult to predict when that will be and what a stable price will look like.
In the meantime, if building a new home is your goal, now is the time to find and purchase land. Preparing land, through surveys and soil tests, is a necessary part of the process and can be accomplished while you're waiting out the material shortage and elevated prices.
Luckily, there are things you can do to retain some control over your home project, even in these uncertain times. One option is building into your budget a larger than usual contingency and planning for an extended timeline. Setting this expectation from the beginning will alleviate last-minute planning for extending your alternative living arrangements during construction. Expecting a fluctuation in your costs will also relieve you from the anxiety a call from your builder about a price increase can bring.
Simply put, if you set out with the expectation that changes will occur and be open to some flexibility, your home building process can be less stressful, even in this time of heightened unpredictability.
Onward and Upward
As already mentioned, there are signs that the availability and cost of materials will balance out. As factories reopen and jobs come back, so will production. The Bureau of Labor Statistics shows an increase in sawmill industry jobs. The output has remained steady, but this is to be expected. That is, the output won't immediately increase. This, of course, is a slow process, so it's important to be realistic. Although the price of certain materials is predicted to continue to drop slightly, the price will not likely go back down to pre-pandemic numbers, and trying to wait for that to happen is a fool's errand.
From April 2020 to April 2021, the price of lumber jumped 365%, according to the Texas A&M Forest Service. Then, from May 2021 to June, the price per 1,000 board feet dropped precipitously from $1,700 all the way to $800. In just one month, the price was cut by more than half. We aren't likely to see this extreme volatility in 2023 for a couple of reasons. First, the Federal Reserve just passed an interest rate increase. Although the rate increase is only by one-fourth of a percent, this will have an impact on mortgage decisions by both homebuyers and lenders. This decrease in new home purchases should decrease the demand for lumber, bringing the price down, or at least stabilizing it. This reduction in demand should also provide an opportunity for manufacturers to get caught up in terms of production, easing supply chain strains and stabilizing costs.
Who Can You Trust to Help You Navigate a Residential Construction Project in 2023?
In these unpredictable times, finding a trustworthy home builder and remodeler has never been more important. Your builder should be in the know and up to date on supply chains and what can be expected in the future. Southern Green Builders is committed to transparency and clear communication. When you work with Southern Green Builders, you will be working alongside our team as we problem solve and come to decisions that will impact your home building and remodeling experience. Contact Southern Green Builders to discuss your home building or remodeling goals and how you can begin the process during these times.