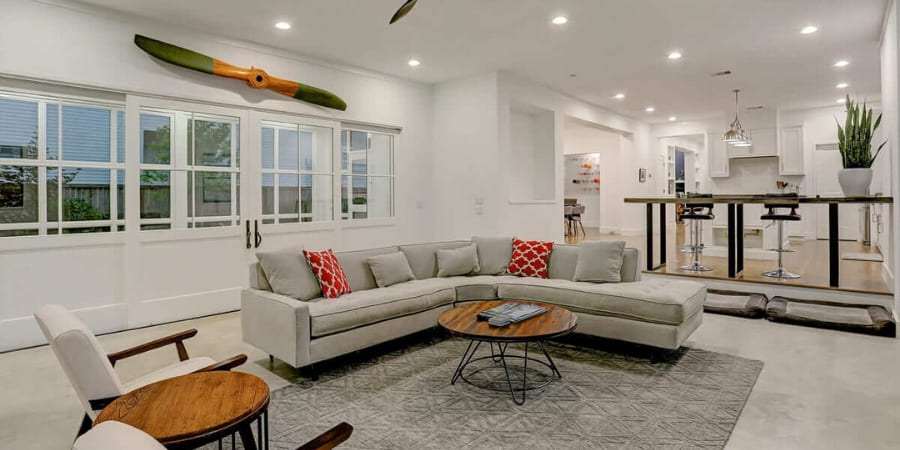 Plenty of homeowners and their families grow out of their homes. Not enough bedrooms, kitchen's too small, and the family room no longer fits the whole family. When you need a bigger home or want to create a new space, such as a media room, guestroom, or an in-law suite, there are factors to consider whether you're adding on, custom building, or buying a new home. If you still love your home but need more space, you'll have to decide: move or improve?
Is It Better to Move or Remodel?
Everyone's budget, style, life circumstances, and needs are unique, so there's no easy answer to this question. When it comes to deciding whether to remodel, buy, or build, there are a few things to consider as you decide.
The Neighborhood
An important factor is your neighborhood. You may have become very invested in your community, enjoy the amenities your neighborhood provides, or simply are very close to your neighbors. The relationships you and your family have built as well as your proximity to everyday conveniences could be reason enough to stay.
Your neighborhood may be within walking distance to your favorite restaurants, bars, grocery store, shops, or park. Your home might already be in an ideal location for commuting to work and in a school district that you're not willing to leave. If you love the area you live in or the people you are surrounded by, renovating or creating an addition for your home to make more room may be your best option.
The Investment
How much of your home would you like to remodel or add? If you'd like to expand your kitchen, add an extra bathroom, or turn your master into a suite, a remodel is a great way to update your home and feel more comfortable. Maybe you're dissatisfied with the layout overall and it fails to meet the needs of your daily routine. If this is the case, counting on a remodeling job to make your home work for you could be an unrealistic expectation due to the amount of time needed and the necessary budget.
Consult with a custom builder to best understand what kind of process you should expect in order to reach your design goals. You'll also want to consider how improvements will affect the value of your home and how this will compare to other homes in your neighborhood. If there is a lot of work to be done, your investment in the remodel could end up costing more time and money than custom building a home that fits your exact needs from the start (this is rare but not unheard of). After your consultation, you'll likely have enough information to make a decision.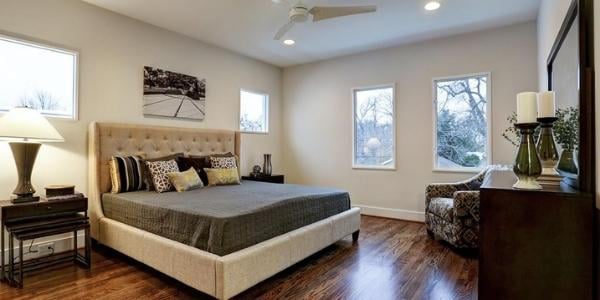 The Risk of Over-Improving
Even if a good return on investment (ROI) for your remodel project isn't a high priority compared to the enjoyment you will receive from the extra space, it's still worth calculating your home's new value. Another issue to factor into your decision-making is the financial risk of over-improving. Some remodeling projects or additions offer a relatively low ROI. However, in neighborhoods such as the Historic Heights, average home values are around $540,000 and it's possible for a remodeled home with premium finishes to exceed $1,000,000. The possible ROI for your remodeling investment will differ depending on your zip code, so be sure to include this concern in your conversation with a custom home builder.
Why Building a Custom Home May Be Better Than Buying a Home
If remodeling your home is starting to feel like it's just not worth the trouble, next is deciding to purchase land in the Houston area and build a new custom home, or to find a house on the market that will suit your needs.
Buying a Home
First, let's discuss why buying a home is the least ideal option of the three. The most obvious reason is that it wasn't custom-made to your needs. Even when purchasing a newly built home, it's likely to require some changes. This could be anything from cosmetic, like tilework, flooring, or paint, to more structural changes, like opening up a wall and installing an archway or building out a screened-in porch.
Buying an older home will require even more work, as many of the finishes and amenities will be outdated or simply worn. The style choices that are in the home are likely no longer in style and you'll want to update them to more timeless designs. More imminent updates might be replacing or updating the mechanical systems, like plumbing and electrical, the HVAC system, and there's a possibility of insect or water damage. In short, buying a home, whether it's new or older, will take a compromise or a larger investment than you anticipated. Not to mention, if you plan on buying a home you may as well be planning for a large-scale remodel for that home down the line anyway, once you realize how poorly it may suit your family's needs.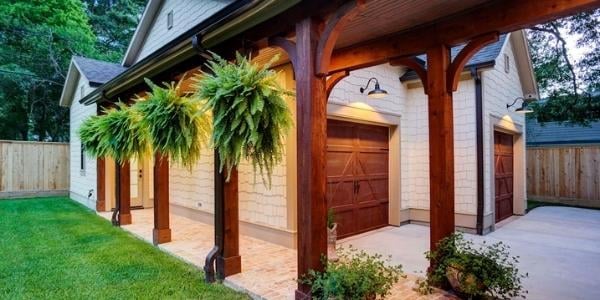 Building a Custom Home
Even in a city as large as Houston, it can still be difficult to find a home on the market that checks all the boxes in terms of floor plan, amount of rooms, location, school zone, and square footage. Also with a new home, you can be confident that the mechanical systems will be new and more energy-efficient than in older homes. The appliances, fixtures, finishes, and layout will all be selected and customized to your needs. Through the custom home building process, you can design a new home that's a perfect fit for your family.
Tips On Starting the Custom Home Building Journey
With some builders, you won't even have to own property yet to even begin the consultation and design process. Some builders will have a network of real estate agents who are well experienced in getting you the property that serves your future home as well as the location that best serves your family.
Be sure to look into potential architects' and custom home builders' online portfolios and design styles before setting up initial interviews. Whichever professional you hire first, ask them for recommendations on the other. An architect who has worked with certain home builders in the past will have an excellent working relationship with that team and your project will benefit from that relationship in saving you time and money. The opposite is also true.
Southern Green Builders knows just how important early collaboration between the architect, the builder, and the homeowner is for a successful project. Whether you decide to remodel the home you love or to embark on a fresh start, we are committed to delivering a home that fits your family just right, within budget and on time. To schedule a consultation and discuss your options, contact Southern Green Builders today.