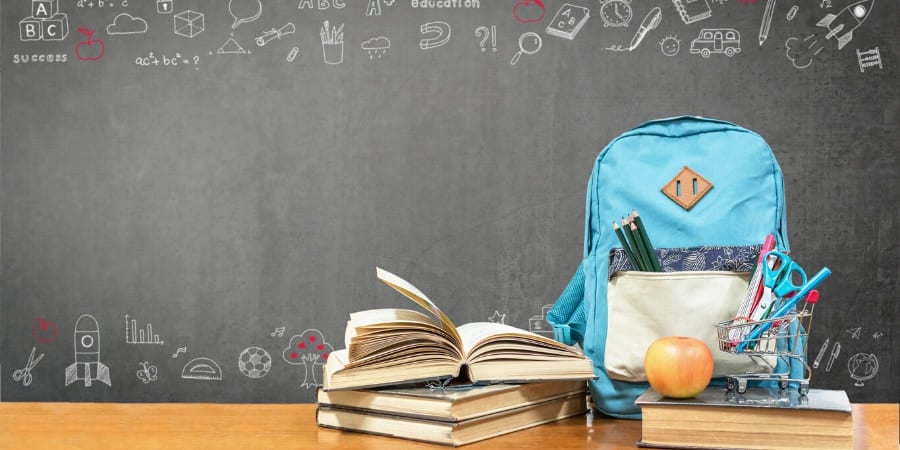 Looking for the right community to build a home for your family is no small feat. One of the factors that is likely a high priority is finding the best schools and best school districts.
Searching for a school that offers a well-rounded quality education, whether through a public school or a private school, has been one of the main reasons people are leaving the city for the suburbs. The Houston area offers plenty of great schools from preschool through 12th grade.
Whether you're looking for the best elementary school, the best middle school, the best high school, or the best private schools in Houston, start with consulting our list of the best school districts in Houston before you decide where to purchase land.
What Are the Best School Districts in Houston?
There are approximately two dozen school districts in Houston, Texas and the nearby suburbs. Based on data from multiple sources, including the Texas Education Agency (TEA) and Niche, here is a look at the best school districts in the Houston area for 2023.
1. Spring Branch Independent School District
Spring Branch ISD serves roughly 35,000 students in 47 schools from portions of western Houston, including most of Spring Branch. The student to teacher ratio is 15:1 and the district spends $12,541 per student each year, which is about the national average.
The district is guided by a unique goal, known as Spring Branch T-2-4. The goal includes two primary objectives: Every SBISD graduate will attain a technical certificate, military training, or a two-year or four-year degree; and SBISD will increase the number of students achieving T-2-4 from 44% to 72% by 2023.
In 2017, the district had a record number of Advanced Placement (AP) Program Scholar Award winners. Additionally, 31 seniors were named either National Merit Scholarship Program Semifinalists or National Hispanic Recognition Program award winners.
Spring Branch has great elementary schools like Frostwood and Rummel Creek Elementary, and Memorial High School is one of the top public schools in the area.
2. Katy Independent School District
Katy ISD, which includes 74 schools, ranks highly on every list of top Houston school districts.
The student to teacher ratio is an impressive 15:1. Also, the district spends an average of $14,084 per student each year, which is above the national average. The highly-diverse Katy ISD has an incredible 94% graduation rate.
The TEA assigned Katy ISD an A for the Accountability measure and a State of Texas Assessments of Academic Readiness (STAAR) score of 92, well above the state average. Besides the Katy ISD ranking highly for metrics like test scores and graduation rates, the district is also highly regarded by parents and teachers.
3. Cypress-Fairbanks Independent School District
The mission of the Cypress-Fairbanks ISD (CFISD) is to "maximize every student's potential through rigorous and relevant learning experiences preparing students to be 21st-century global leaders." The district's 92 campuses serve more than 117,000 students, but the student to teacher ratio remains about 16:1. CFISD is heavily involved in the community and offers a wide range of unique programs to support a well-rounded education.
Cypress-Fairbanks is considered one of the highest ranked schools in Texas for athletes, considered one of the best places to teach, and is one of the most diverse districts in the country with about 100 languages spoken across the student population.
4. Tomball Independent School District
Tomball ISD is a top-rated public school district with a student-teacher ratio of 17:1 in a total of 22 schools. It's actually ranked #1 in Harris County. The district is highly-ranked in teacher quality and is also reported as being one of the best districts in Texas to teach in by the teachers themselves.
The district has a graduation rate of 96% and spends roughly $11,006 on each student per year. The Tomball ISD received an Accountability grade of A from the Texas Education Agency and a STAAR score of 92.
5. Houston Independent School District
Houston ISD is the largest school district in Texas, and the seventh-largest district in the U.S. Houston ISD educates more than 209,000 students from a variety of neighborhoods, including families in Houston Heights but still holds a student-teacher ratio of 18:1.
The district includes some high schools that consistently rank among the most challenging and prestigious in Texas, and the U.S.—including Carnegie Vanguard High School, Challenge Early College High School, and Eastwood Academy. The Houston ISD schools rank high for student athletics among schools in Texas.
The best elementary schools in Houston ISD are West University Elementary, Travis Elementary, Harvard Elementary, and Briargrove Elementary. The best middle schools in Houston ISD are Pershing Middle School, Hamilton Middle School, and Pin Oak Middle School. As for the best high schools in the Houston ISD, Bellaire High School, Carnegie Vanguard High School, and Lamar High School rank among the top.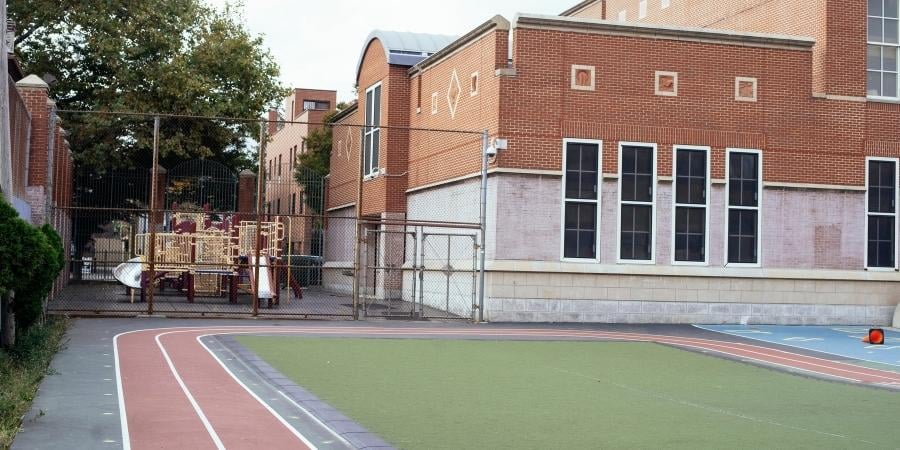 What are the Best Private Schools in Houston?
If you prefer a private education for your children, there are several private schools in the Houston area geared toward different grade levels and styles of learning. Here are five of the top private institutions, based on academic achievement, college readiness, extracurricular programs, and other factors.
Perhaps the premier private school in Houston, Episcopal is a Co-Ed school focused on helping students achieve their full potential and STAND OUT. Episcopal is an inclusive Christian educational community founded in 1980. The tuition is generally about 30k per year, but they do offer financial assistance as needed.
Despite what the name might imply, Episcopalianism is not a requirement for enrollment — though 20% of students are.
In their own words, "At Episcopal, you will find a community that is rich in tradition and engaged in a challenging program that will encourage you and inspire you to discover what you love most."
Founded in 1946, St. John's School enrolls more than 1,200 students. St. John's is the second best private high school in Texas, based on reviews, test scores, student-teacher ratios, and more. Students typically achieve high scores on SAT/ACT and Advanced Placement (AP) exams, in addition to donating numerous community service hours.
The Kinkaid School in Houston is a PreK-12 independent, college preparatory school established on a roughly 64.5-acre campus enrolling only 1,423 students. Approximately 62 percent of faculty have advanced degrees and they work to instill not only academic but emotional and social growth in students.
Founded in 1956, Awty offers students from 3 years old to 12th grade a path to graduate with either the International Baccalaureate or the French Baccalauréat, and it is the only school in Houston accredited by the French Ministry of Education. The school has a diverse student body that celebrates cultural, national, and linguistic diversity.
Building a Custom Home in Houston
Quality education is only one of the many desirable aspects about
living in the Houston area
. Southern Green Builders can help you
renovate a historic home
or
build a custom home
to suit the unique
lifestyle
and needs of your family.
Contact Southern Green Builders to schedule a consultation
and start the discussion about finding your community in Houston.