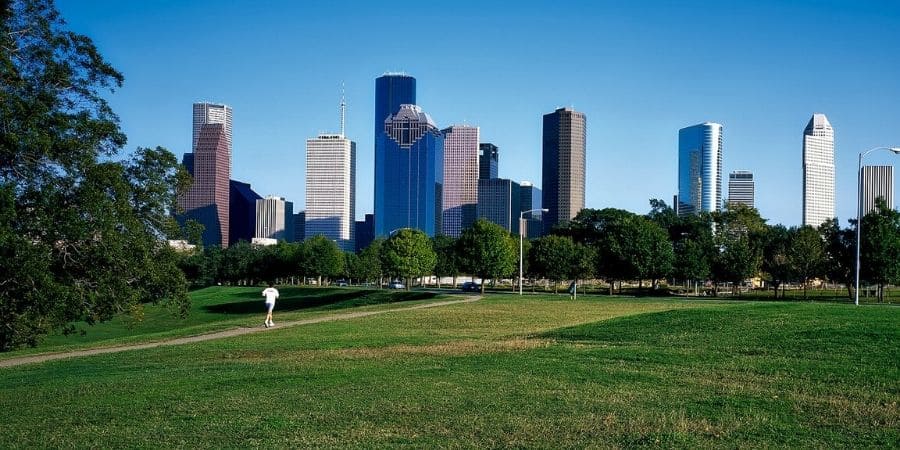 As more people choose to call Houston home, the city has continued to enhance its reputation as one of the most ethnically diverse and thriving metropolitan areas in the state of Texas — and the country.
Houstonians enjoy an affordable cost of living, diverse economy, and wide range of cultural, educational, and recreational amenities. For these and other reasons, Houston was No. 1 in the nation for residential construction permits in 2019.
Whether you are planning to move to Houston, TX in the next few years or simply want a new living arrangement, here are 10 reasons to consider building a new custom in the Bayou City:
1. Thriving and Diverse Economy
Houston's economy is supported by a variety of industries and professions, which has helped it continue to flourish despite the volatility of the oil and gas industry. There are four concentrated job centers — the Energy Corridor, The Galleria, Downtown Houston, and the Medical Center — which cultivate opportunities in energy, healthcare, biotechnology, information technology, and professional services, among many others. Additionally, there are more than two dozen Fortune 500 Companies that are based in Houston (second only to New York City), and the Houston Technology Center supports emerging technologies and entrepreneurship.
2. Growing Job Market
After the nationwide recession of 2008, the Houston area, which includes Sugar Land and The Woodlands, was able to recover and revive its job market. Over the past two years, Houston's rate of employment opportunities has continually increased as the area's major employers in various sectors strive to boost their workforces. In October 2019, the city tied with Dallas and Phoenix for the second-highest annual rate of job growth.
3. Unique Neighborhoods
While Houston is a single city, it consists of 88 distinct neighborhoods, which means you have plenty of options to choose from in terms of housing style and nearby attractions. For example, Houston Heights (A.K.A. "The Heights") in northwest-central Houston is known for its ma-and-pop shops, unique restaurants, and boutiques.
4. Relatively Affordable Place to Build
Compared to other major cities, such as San Francisco, New York, and Los Angeles, Houston is a relatively affordable place to build a custom home. This is due to several factors:
Reasonable development and regulatory costs
An economy of scale
Few geographical features to limit or halt growth in the Houston suburbs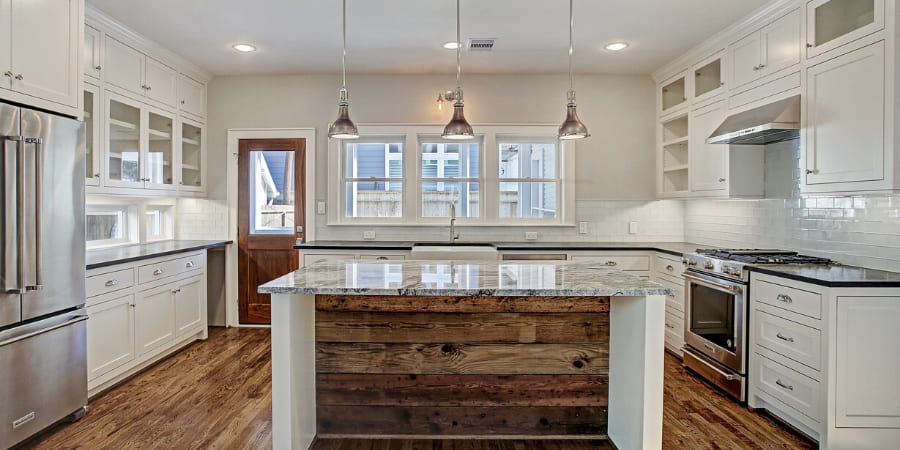 5. Access the High Quality Healthcare
One feature that greatly impacts an area's quality of life is whether you have access not only to healthcare but high-quality healthcare. With the internationally renowned Texas Medical Center (TMC) and the Memorial Hermann Health System located in Houston, the city excels in providing access to high quality healthcare. TMC includes 13 hospitals, four nursing programs, and two medical systems. You and your family have plenty of options when it comes to getting the healthcare you need.
6. Ample Outdoor Recreation
The Houston Parks and Recreation Department is more than 100 years old. Over that time, the system has established about 370 parks and more than 220 acres of green spaces. This means there are about 22 acres of park land for every 1,000 residents, compared to the national average of 12 acres per 1,000 residents. However, the department not only maintains parks, playgrounds, skate parks, and other facilities, but also sponsors a wide range of community activities that you can partake in.
7. Beaches Are a Short Drive Away
If you build a new home in Houston, you have access to all the benefits of urban living, yet the Gulf of Mexico beaches can offer a respite from the hustle and bustle of the city with little inconvenience or travel time. For example, Surfside Beach, which is an ideal location for getaways, bonfires, and hanging out with your pets, is only about an hour from downtown Houston. You can also spend your day at the 32-acre park along Galveston Bay, which offers swimming, a skate park, picnic areas, a playground, and a tennis court.
8. Delicious Food
Few features define a region like it's dining scene and Houston ranks near the top for outstanding cuisine. Many of the nation's top chef's call Houston home and are active with new restaurant concepts and ideas that are world renown. Local favorites include State of Grace, a polished New American spot; Brasserie 19, for sophisticated French cuisine; and Uchi, a popular spot for contemporary Japanese fusion. The city is a hub of ethnic diversity, which is reflected in its range of impressive restaurants and eateries. You can get Polish food at Polonia, Ethiopian food at Lucy, or South African food at Peli Peli Galleria, to name a few. Houston is also known for its incredible, traditional Chinese food.
9. Higher Education Opportunities
There are more than 20 universities, colleges and technical schools in the Houston area, including Rice University, Texas Southern University, and the University of Houston's flagship campus. Even if you are no longer seeking higher education, the presence of these educational institutions and systems creates jobs as well as contributes to fostering an educated and skilled local workforce.
10. Entertainment and Attractions
Whether you're a sports fan or a lover of art and science, Houston is a great place to call home. From viewing exhibits at Houston's many museums to watching shows in the downtown Theater District, to visiting the Houston Zoo or Space Center Houston, there is always something fun and interesting to do. Additionally, the city has several professional sports teams, including the Rockets, Astros, and Texans, and Dynamo, providing plenty of options for any sports fan.
Building Your Home in Houston
Although Houston is a growing, diverse city, the cost of living remains relatively affordable, while you benefit from the level of healthcare, recreation, and arts and culture associated with urban environments. Whether you're heading to Houston for a job promotion, to take advantage of the thriving economy, or to retire, Southern Green Builders can help you build a custom home that fits your lifestyle and establishes a foundation to support your future.