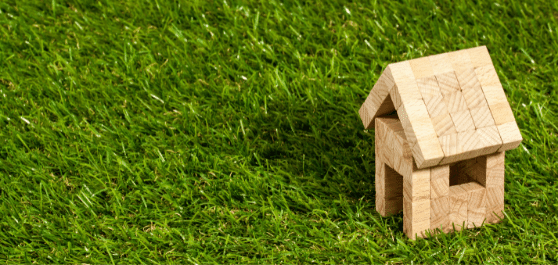 Purchasing your lot to build a custom home might seem fairly straightforward, but there are several variables that go into how your land will affect the price after all is said and done. Because of this, it's important to consider the location of the lot, its size, access to utilities, the composition of the soil, and other factors that may affect the cost of building your custom home in Houston.
What Factors About Your Lot Affect the Cost of Building a Home?
If you choose to buy your lot without consulting a custom home builder first, you should be aware of the factors that will affect the costs to prepare your land for construction. The land you choose may add a considerable amount to your price per square foot of your custom home construction. What factors affect the cost of building a home?
Utility Access
Having a custom home outside of the city center certainly comes with its advantages. One downside, however, is your lot may not be readily available to all public utilities. If you are far from existing public infrastructure, consider the additional costs for connecting your home to gas or propane, electric service, water, sewer, and storm drainage.
Electricity
Call the local utility provider to confirm the availability of service to the property. Be sure to ask about fees as well. Many times, the basic fees may only cover part of the costs, particularly if you'd like your home to sit further back on your property, increasing the length the utilities will need to run to your custom Houston home. Be sure and evaluate where the main power lines are run and what lengths for connecting to those lines might be necessary.
Water and Wastewater
Most planned developments even far outside the city have access to water, but understanding the exact location and length of the connection is important. In cases where public water is not available, it is necessary to drill a well and construct a system to pump the well water to your home. Another utility to consider is sewage. If a public sewer connection is not available to the property, you may need to extend to the public sewer or install on-site septic system. Either option can carry a significant cost to ready your land for a custom home.
Home Association Guidelines
In neighborhoods that have a Homeowner's Association (HOA) or Neighborhood Association, you may have to conform to guidelines that will dictate different aspects of your custom home construction. The size, style, features, and even color may have to be approved by the HOA or Architectural Review Board. The placement of your home on the property will also likely be determined by the neighborhood ordinances. Depending on the size of your lot, this could affect the square footage of your home. If you're working with a realtor to find your land, they should have access to this information.
Flood Zones
Building a house in Houston means being mindful of flood zones. If the land you're eyeing is in a 100-year floodplain, your property has a 1% chance of flooding annually. If you're in a 500-year floodplain, you'll have a 0.2% chance of flooding any given year. Look into the area your prospective land is in on the FEMA website to be certain.
If your lot is in the flood plain, you'll need to elevate the finished floor height in order to protect your custom luxury home. This can be accomplished in several different ways, such as pier and beam foundation, additional building pad heights using select fill dirt, and a few others. Additional costs for raised foundations to meet flood requirements range from $7,000 to $20,000, so it is important to understand the requirements before buying the land.
Detention Requirements
The local planning and building codes are available through the city and the newest adopted storm detention requirements for single-family lots went into effect in April 2021. Ask your Houston architect and an experienced custom home builder about these requirements particularly if your lot is over 15,000 square feet. They will be able to guide you on design requirements to make sure your custom home will meet them.
The best way to go about this, however, is to include your custom builder and architect in your lot purchase plans. By having a professional team on your side to have all of the information before you make a large investment, you'll be better prepared when considering your budget for your land and custom luxury home in Houston.
Physical Characteristics of the Property
The characteristics and existing conditions of the property can have an impact on your overall budget and home design. Any property will have to have the site prepared for a custom home build. A slightly sloping lot that is clear of trees and has public sewer access is easier to prepare than a lot on a hillside, covered with trees, and needs an on-site septic system.
The latter would incur more costs to clear the trees, install a septic system, excavate, and conduct geotechnical investigations. It could even spill over into more costs for foundations and footings for the home. Understand that the site prep costs are mostly independent of the size and type of home.
How can I reduce the cost of building a custom home?
As you can tell, buying your land without the guidance of a custom home builder or architect can be costly in the end. Some might wonder if you have to have land before approaching a builder, but your builder can assist you and your realtor evaluate land with the best location and condition for your project. A great home builder will have the experience and knowledge to assess the property and find the pertinent information for you to make an informed decision about whether or not to purchase potential land for your custom home in Houston.
Southern Green Builders is a highly knowledgeable custom home builder that serves the Houston area. We know how to find the right land for your custom luxury dream home and what steps need to be taken to be certain your costs can be kept under control. Contact us to discuss finding the best land for your custom home project.