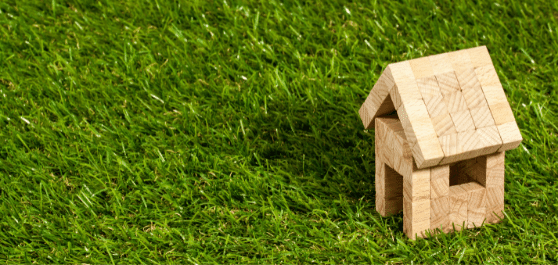 An investment in a long-term home for yourself and your family is likely to be one of the biggest investments in terms of time and cost. More than that, it is likely to be among the most sentiment-rich decisions you're likely to make in your life. Because of this, it's important to keep a close eye on how the location of the lot you are building on, its terrain, and other factors may affect the cost of building there.
Things About Your Property That May Affect the Price of Construction
Utility Access
Having a custom home far from the hustle and bustle of the city certainly comes with its advantages. One downside though is the fact that your lot may not have access to all public utilities.
If you are far from existing public infrastructure, you must consider the additional costs for connecting your home to gas (in some cases propane), electric, water, sewer (or septic system), and provide storm drainage.
Before purchasing a remote lot, be sure to check the availability for a water connection. Most planned developments even far outside the city have access to water, but understanding the exact location and length of the connection is important. In cases where public water is not available, it is necessary to drill a well and construct a system to pump the well water to your home. Same goes for power. Be sure and evaluate where the main power lines are run and what lengths for connecting to those lines might be necessary. In many cases, public sewer connections are not available, in which case you may need to build your own private septic system.
According to Land.US, it can cost between $4,000 and $40,000 to create all of these connections and facilities from scratch. The closer your lot is to power, water, and other services, the closer to the lower end of the cost spectrum it be. It may be possible to save money on electrical connections by incorporating solar power, but it will cost more upfront, and it will take time for the savings to kick in.
Flood Zones/Driveways
If it is determined that you need to elevate the finished floor height of your home due to its being located in a flood plain, additional costs will be incurred. This can be accomplished in several different ways - pier and beam foundation, additional building pad heights using select fill dirt and a few others. Additional costs for raised foundations to meet flood requirement range from $7,000 to $20,000, so it is important to understand the requirements before buying the land.
Most lots outside of the city are larger in size (more yard space, Yay!) with deeper setbacks. While this creates good separation from major thoroughfares, it requires driveways that are much longer in length. The additional length of a driveway adds costs to the overall project and is something to consider when evaluating the property.
Budgeting for Remote Utility Access
In the final analysis, some of these costs can be significant ($30,000 - $55,000), making it essential for you to incorporate these them into your budget plan to keep costs under control.
Here at Southern Green Builders, we will work with you from the early design phase and throughout the construction process to ensure your costs remain within your budget. We work hard to ensure you retain control over the project and take respecting your budget as a top priority. Get in touch today to learn more about how we can help you get into your own new, custom-built, dream home.