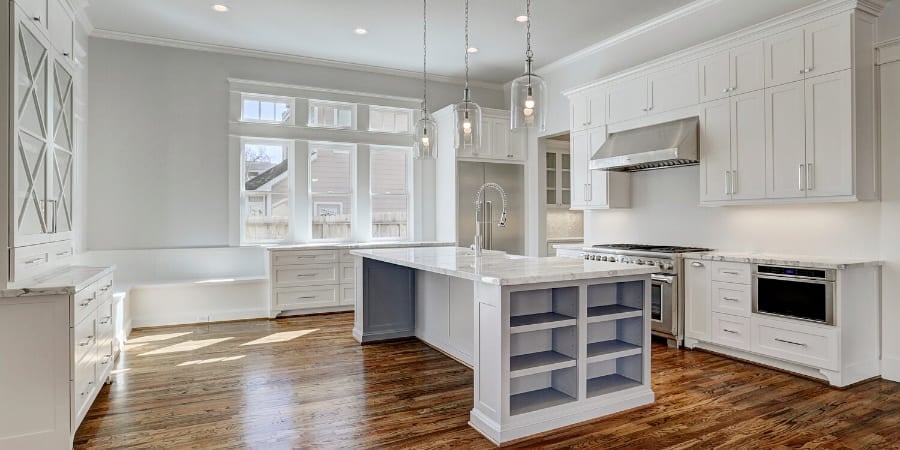 Custom home builds revolve around two important factors: the timeline and pricing. Both of these are topics on which you want to establish clear expectations with your home builder from the start to lay the foundation for a smooth, efficient process as you invest in a home for your future.

The cost of your luxury custom home in Houston will vary depending on the project delivery method you're considering. In particular, home building companies may give you estimates, bids, and quotes — all of which have to do with the cost of the project but in different ways. If you are still looking for the right land in Texas, it will help to know the additional cost of an acre of land as well.
Is a Bid the Same as an Estimate?
In terms of a bid vs. an estimate, the latter is a rough approximation of the cost that many home builders can provide during a consultation based on your initial vision for the project. Once you've picked a firm to build your new luxury home and nailed down various selections and specifications, you will receive a bid proposal outlining a more concrete dollar amount and a specific time frame for completion.
Bids, on the other hand, come from companies vying to manage your construction project. In this scenario, companies submit a bid specifying how much they roughly estimate it will cost to complete the project. The caveat is, many builders will leave their bid very unspecific in attempt to woo your business. If they succeed, be prepared to pay roughly 10% to 12% more of their bid price by the time the project is all said and done. How can this be?
While it may seem intuitive that bid proposals from various companies would be very similar — since they're all based on the same plans — that's not necessarily the case. Proposals from various firms vary based on two primary factors: the quality of materials and the level of detail included in the proposal. Meanwhile, labor costs and overhead costs will largely be the same among home builders serving the same general region.
If you receive a particularly low bid, that often doesn't mean you're getting a good deal on your new home construction. It's more likely that their bid isn't pricing the project with high-grade construction materials or premium finishes. Six months down the line, your project is likely to cost about 12% more than what was specified in the bid because of modifications and change orders. Since most luxury homes in the Houston area are about $800,000 to $1,200,000, a 12% overage is no small chunk of change.
How Does a Change Order Work?
In construction, a change order is an amendment to your original contract with the home builder that alters the scope of work in any way. They can be initiated by either you or the contractor. Any time you want a feature, material, or finish that is different than what was specified in the original house plans, it requires you to undergo the change order process. A construction change order typically includes a description of the requested change and how it differs from the original bid or contract; an itemization of any subcontractor costs; the contractor's summary of the total costs of the requested change; and a statement including the impact of the change on the project completion date.
Not every luxury home build begins with every detail nailed down, and many companies take that into consideration by including an allowance in the contract that identifies an amount of money intended to cover the cost of various items not yet specified in enough detail. Like change orders, allowances can significantly affect the final price of your new luxury home.
Avoiding the Construction Change Order Process
Change orders and allowances impact the overall cost of your project by creating delays, schedule changes for trade partners, and project waste. Once a project is underway and specifications are approved, the project manager distributes purchase orders to suppliers and subcontractors that solidify prices for various aspects of the job. Any change after that point creates ripple effects that quickly augment your final project cost.
In general, one of the best ways to control the cost of your new luxury home is to mitigate change orders and allowances. To do so, you want to nail down as many details as you can during the design phase to get the most accurate cost proposal before construction begins.
It's for these exact reasons that Southern Green Builders takes a more detail-oriented approach to its construction proposal process and collaborates with you on your new home in the Houston area during the design phase of the project. Because our proposals contain such great detail, we are able to keep our average final cost variance to within 1% to 2% of the bid proposal's anticipated cost, as opposed to the industry average of 8% to 12%. Your proposal contains the number and type of each item—from appliances and flooring materials down to windows and light bulbs—giving you a more accurate idea of your project's total cost and enabling us to minimize the risk of change orders and price overages.