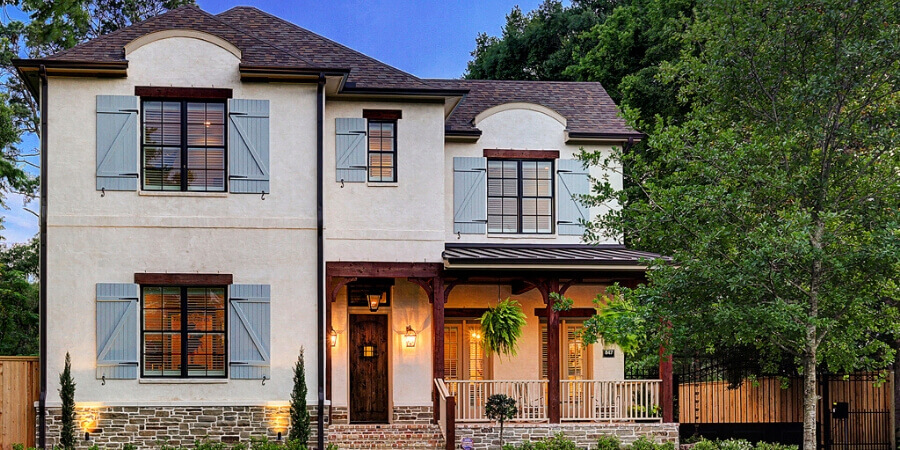 Making the decision to build a custom home creates a great opportunity to design a living space with all the features and finish items you've always dreamed of as well as ones that support your family's lifestyle and daily needs. Unlike purchasing an existing home, however, the custom home building process is full of decision-making that at times can be overwhelming.
Some of the decisions you'll have to make before you build your custom home in the Houston area may come easily. (Related: 10 Reasons to Build in Houston) Others may present options you hadn't considered or feel less strongly about. To help you prepare for designing and building a home with your architect and home builder, here are six things you should consider as you undertake this project:
1. Understand Your Project Site
When you build a custom home, you not only have control over what the house looks like, but also where it's located. Each home lot, however, can vary in terms of location, site prep, regulatory review and servicing costs. Before you construct your home, it's important to know what those costs are so you can plan your budget accordingly. It is important to conduct a feasibility analysis on the home site before purchasing the lot to get a clear idea of what work may need to be done and identify any existing conditions that may be present on the site. Additionally, it is imperative that you understand what specific municipality, neighborhood association,]or regulating body your lot falls under and contact them to understand their approval process for new residential construction and the costs associated with doing so. Knowing the area and what is happening in the surrounding area is important as well. For example, people are leaving Houston and heading for the surrounding suburbs. Once you select your home site and develop an understanding of all applicable regulations, you can turn your focus to designing your home to get the most out of what the lot has to offer.
2. Design for the Future
Whether you plan to make this your 'forever' home or one you will enjoy for a while before selling, design your home with the future in mind. Take into account how your family structure could change, the lifestyle you want to achieve or maintain, and what it would take to age comfortably in the home. If your future plans are uncertain, focus on building a house that is likely to maintain its value and be desirable to prospective home buyers if it goes on the market. For example, be smart about the level of customization and the amounts being spent on finishes.
3. Don't Neglect the Details
Many homeowners experience decision fatigue at some point in the custom home building process, which leads to the temptation to simply gloss over the details. However, these small details can significantly affect the comfort and convenience of your home. Addressing them during the design phase is easier and more cost-effective than doing so later on. For example, there should be enough power outlets in each room based on its intended purpose and they should be positioned appropriately. If you plan to use a space as a media room or home office, it may require additional power than a typical bedroom. Other small details to consider include: the width of hallways, ceiling height, amounts of storage space, indoor air quality, natural and artificial lighting, and backup power, to name a few.
Related Reading: Am I Going to Get a Schedule for My Custom Home Build?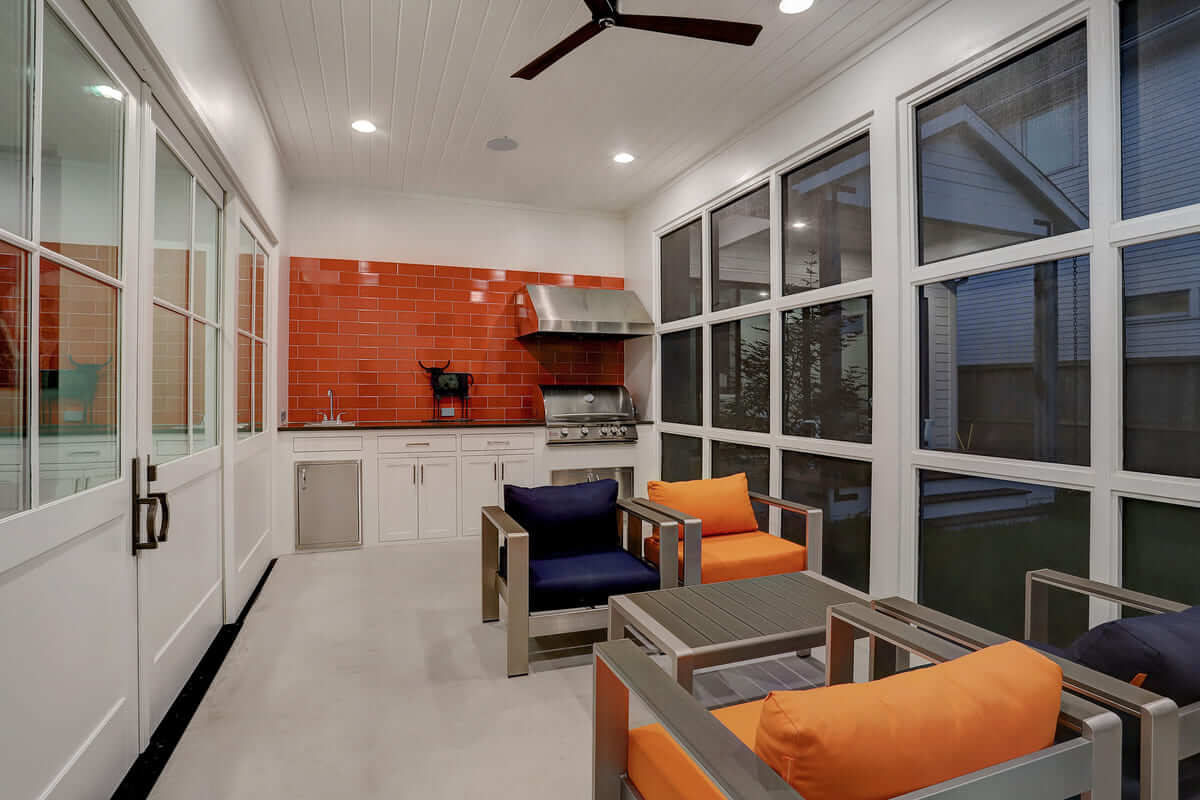 4. Optimize the Space
Your budget depends significantly on the size of your home and the types of finishes you choose, both of which also affect your maintenance load in the future. To that end, as you design your home, make sure every room has a purpose and you're not adding extra space just for the purpose of having it. Knowing ahead of time how you intend to use the various areas in your new home allows you to design them more intentionally and then maintain them more efficiently in the future.
5. Consider Energy Efficiency
Speaking of efficiency, research how you can maximize energy efficiency in your new home's design. Your architect and builder can also share ideas and suggestions during the pre-construction phase. Multiple factors affect energy efficiency, including the placement and size of windows, your insulation and HVAC system, the inclusion of roof overhangs, and installing energy-efficient appliances and fixtures. Incorporating these elements into your home at the design stage is more cost-effective while the benefits they bring—including enhanced comfort, protecting your health, and potential cost savings—are long-lasting.
6. Vet Prospective Home Builders
Once you've decided to build a custom home, it's natural to want to get started right away. You may even be tempted to select a home builder before really getting to know them. Collecting several candidates and vetting them properly, however, can spare you a potentially bad experience in the long-run. You can get suggestions from your real estate agent, a local home builders association, or friends and relatives. From there, interview the candidates, check their ratings with the Better Business Bureau, and speak to their references. Also research if they are certified with the National Association of Home Builders (NAHB) or other professional organizations. You can also look at reviews for the business on social media, their website, and other online sources. Select a home builder that has ample experience with your type of project, a high-standing professional reputation, and proper insurance and certifications.
Building Your Custom Home in Texas
When choosing your custom home builder in the Houston area, it's also important to find a company that communicates well, understands the industry, and can bring value to your project. Southern Green Builders works with you from the pre-construction and design phase to the final walk-through to ensure your project is executed efficiently and prevent budget issues and scope creep from negatively impacting your custom home-building experience.
Read next: How Much Does It Cost to Build to Custom Home in Houston