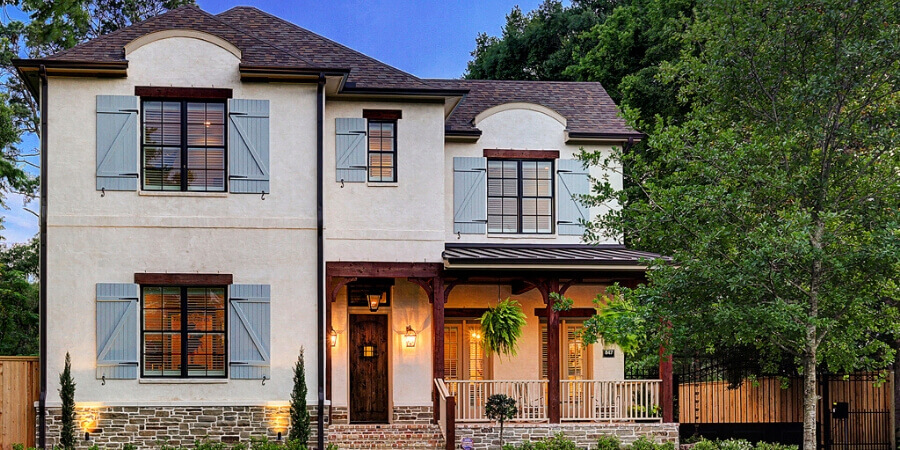 Making the decision to build a custom home creates a great opportunity to design a living space with all the features and finish items you've always dreamed of as well as ones that support your family's lifestyle and daily needs. Unlike purchasing an existing home, however, the custom home building process is full of decision-making that at times can seem overwhelming.
Some of the decisions you'll have to make before you build your custom home in the Houston area may come easily. Others may present options you hadn't considered or feel less strongly about. To help you prepare for designing and building a home with your architect and home builder, here are six things you should consider as you undertake this project.
1. How to Find the Right Custom Home Builder
You may be tempted to choose a home builder based on fancy online photos before really getting to know them in order to get the process off to a quick start. However, taking the time to interview several candidates and vetting them properly can spare you from a potentially bad experience in the long run.
Ask for recommendations from your real estate agent, a local home builders association, or friends and relatives. From there, schedule an in-person interview to better understand their experience and process for building a custom home in Houston.
Ultimately, you'll want to select a home builder that has ample experience with your type of project or style, a high-standing professional reputation, proper insurance and certifications, and someone who is open to frequent and consistent communication throughout the project.
If you've already hired your architect, you'll want to look to them for recommended builders as well. Hiring an architect and a builder that have worked together in the past will make for a much smoother project because they will likely already be familiar with each other's communication styles and methods. The reverse is also true: if you find a builder you'd like to work with, ask them for recommendations on an architect.
2. Get to Know Your Project Site
The process of building a house also includes purchasing land, if you don't already own it. You likely already know that where you decide to buy property will affect the budget of your custom home build, because of not only the location but also the condition and quality of the property. The site prep, surveying, and costs associated with running utilities to the property are all important to know so you can plan your budget accordingly.
Additionally, it is imperative that you understand what specific municipality, neighborhood association, or other regulating body your lot falls under and contact them to understand their approval process for new residential construction. There will likely be costs associated with the entire process. There is also a trend currently of homeowners moving away from the city to the surrounding suburbs, which can also affect property costs.
3. Design for the Future
Whether you plan to make this your forever home or one you may sell down the road, design your home with the future in mind. Take into account how your family structure could change, the lifestyle you want to achieve or maintain, and what it would take to age comfortably in the home.
If your future plans are uncertain, focus on building a house that is likely to maintain its value for prospective home buyers. Be smart about where you are allocating your budget.
4. Don't Rush the Design Phase
Many homeowners experience decision fatigue at some point in the custom home building process, especially during the design phase. However, rushing through the design phase or not thoroughly considering your options can cost you in the end.
Address these details as they come up, you'll be so glad you did. The end result will be more custom to your tastes and needs, making the experience worth it. Once construction begins, any changes will most likely result in an increase in your budget. Changing materials, mechanical systems, finishes or any other change order that would involve a change in labor can and will all affect your budget.
Related Reading:
Am I Going to Get a Schedule for My Custom Home Build?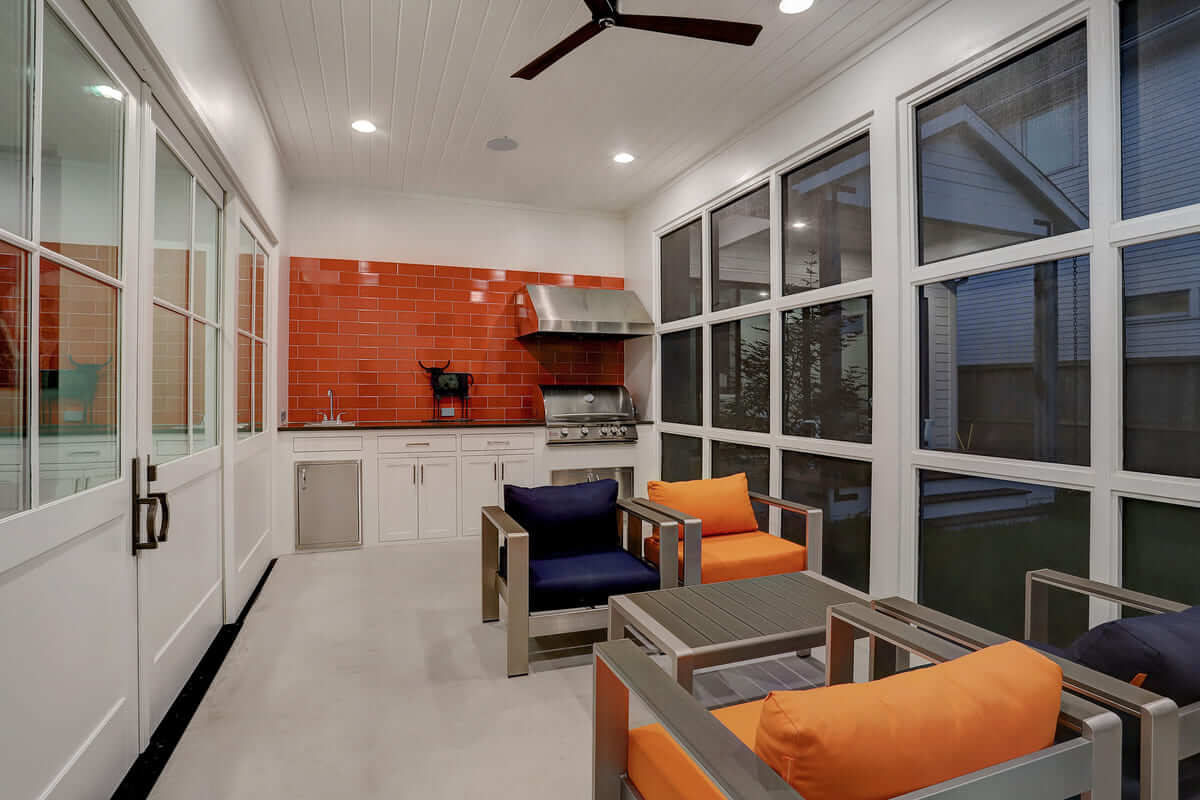 5. Consider Energy Efficiency
Building your own home means you have control over making design decisions that can maximize energy efficiency. Ask your architect and custom builder for ideas and suggestions during the pre-construction phase.
Multiple factors affect energy efficiency, including the placement and type of windows, insulation, the HVAC system, the inclusion of roof overhangs, and installing energy-efficient appliances and fixtures. Opportunities to save on energy costs are in every room of the home. There are likely more energy-efficient products that are available than you may be aware of, so look to your design team when researching different options.
6. What to Know About Building a Home In 2023
You are likely aware of the materials shortages and unexpected delays over the past year. Because of this, be sure to take a moment to learn how a few parts of the process may have changed. Finding a design and custom home building team that is prepared for changes and is well equipped to problem solve is always important. Include these issues in your interview process when you're putting together your custom home building team.
Building Your Custom Home in Texas
When choosing your

custom home builder

in the Houston area, it's also important to find a company that communicates well, understands the industry, and can bring value to your project. Southern Green Builders works with you from the pre-construction and

design phase

to the final walk-through to ensure your

project is executed efficiently to prevent budget issues

and ensure a stress-free home-building experience.

Contact Southern Green Builders for a consultation

to start the conversation about preparing for your custom luxury home.