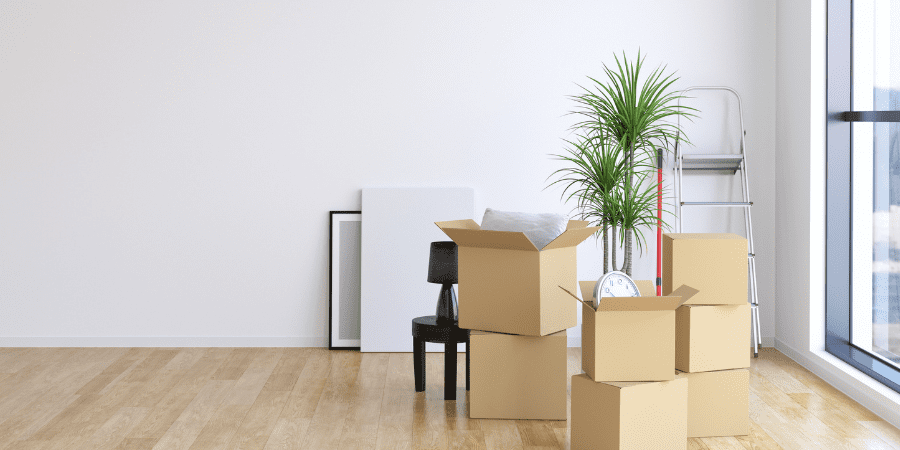 Houston is a metropolitan hub of activity, art, culture, and food. It's a great place to spend time, but many homeowners are leaving urban cores all over the country to settle in suburbs or nearby neighborhoods. More space, better school districts, and a quieter Texas countryside feel are just a few of the reasons.
Maybe you're one of the 40% of people considering moving from the city's core to other neighborhoods or even the suburbs. If you're in search of the best neighborhood for you and your family, we've compiled a list of some of the most popular areas in the Greater Houston area.
One of the primary reasons for the exodus of homeowners from the big city is the public school system. Many of the neighborhoods of Houston are served by The Houston Independent School District (HISD) but certain schools in specific areas perform far better than the schools in the city center. Families are looking for high-quality public education at all levels or looking to get closer to great private schools.
Additionally, over the past couple of years, while we've all spent a lot more time at home, homeowners are feeling cramped and want to move to areas with more breathing room. There's also been a huge move toward working from home with many companies allowing their employees to remain working from home. Luckily, the surrounding suburbs of Houston offer a wealth of green space, high-quality education, and more space for the same budget.
Best Neighborhoods in Houston
Homeowners have different motivations for leaving Houston's urban core and settling elsewhere. Unlike the flat industrialized area out east, other suburban areas offer rolling hills, verdant trees, and other idyllic natural characteristics often associated with Texas.
Employment opportunities, public school systems, commute times, and amenities make these the top Houston neighborhoods, suburbs outside of Houston, and nearby cities where families are building and buying new houses:
Bellaire
Bellaire is ranked as one of the best areas to live in all of Texas for its small-town feel while retaining easy access to the big city, at a mere 15-minute drive away. This isn't to say that Bellaire lacks vibrancy. This Houston neighborhood offers outdoorsy energy with its multiple parks, trails, and planned community events.
The Russ Pitman Park, for example, is a 4-acre park with a play area, pavilion for performances, and a Nature Discovery Center for educational and interactive activities. Another popular park also houses a play space and gardens, but also has a large event lawn, a food truck pavilion, and even walking trails. Bellaire's Town Square Family Aquatic Center boasts multiple pools, a splash pad with a water playground, and scheduled movie nights.
Bellaire's public school system ranks among the best but also has a strong private school performance. This area also has all of the neighborhood amenities you could want, like restaurants, grocery stores, libraries, and shops.
Montrose
Montrose is a dynamic and eccentric community with a vibrant art scene, a variety of cuisine, and nightlife. You'll find cafes, antiques, cocktail bars, plenty of entertainment, and world-class museums, like the Menil Collection and Rothko Chapel. It's easy to find culture and intrigue around every turn of Montrose, making it a great place for anyone who likes to keep a stacked social calendar.
As for families, the Montrose schools rank among the best, especially its high schools. For professionals, Montrose's population is highly educated with a taste for art and fine dining. The neighborhood is also very walkable, unlike much of the metro area. If you'd like to get a feel for the neighborhood before investing in a home, there are plenty of walking tours available.
The Heights
The Heights is a Houston neighborhood that is at once a historic gem and a happening modern hub of activity to keep you entertained. The historic architecture is a draw for those who'd like to invest in something truly unique with the prospect of hiring a skilled architect to create a home that offers modern amenities but respects the look and feel of a neighborhood known for its historic bungalows. The Heights is ranked as one of the most desirable places to live in Texas, making its housing market fairly competitive.
This diverse area of Houston also has some of the highest-ranked public schools in the state. Also, most residents own their homes, lending a more well-established culture of community than some other areas. Residents of The Heights also have higher than average post-secondary education levels.
Antique shops, restaurants, boutiques, art, parks, and live music keep this area lively. One of Houston's oldest venues, The Heights Theater, is a great place to catch a show and White Oak Music Hall offers a variety of great musical acts.
Spring Branch
Spring Branch boasts one of the best school districts in all of Texas, making it one of many reasons that this suburb is one of the greatest areas to raise a family in the county. Once consisting of sprawling farmland, Spring Branch is a diverse neighborhood that offers plenty of room to settle and enjoy its plethora of amenities.
You'll find Spring Branch is rich in both conveniences and indulgences, like grocery stores, a growing international food scene, and green spaces brimming with activity. The family-friendly community this larger suburban environment provides makes it a go-to place to live outside of Houston. Also, Spring Branch has a competitive housing market, and oversized lots.
Garden Oaks/Oak Forest
At only seven miles northwest of Downtown Houston, Oak Forest offers the respite of a small town while being in close proximity for when you're feeling drawn to city life. The Garden Oaks/Oak Forest neighborhood is filled with tree-lined streets and 1930s, 40s, and 50s bungalows, as well as newly-built homes.
This area is favored by young families for its quaintness, quality of schools, and access to just enough entertainment and amenities to keep the need to drive into the city at bay. For a little outdoor fun, take the kids to TC Jester Park. There's a playground, plenty of green space, a splash pad, and a pool that's open to the public.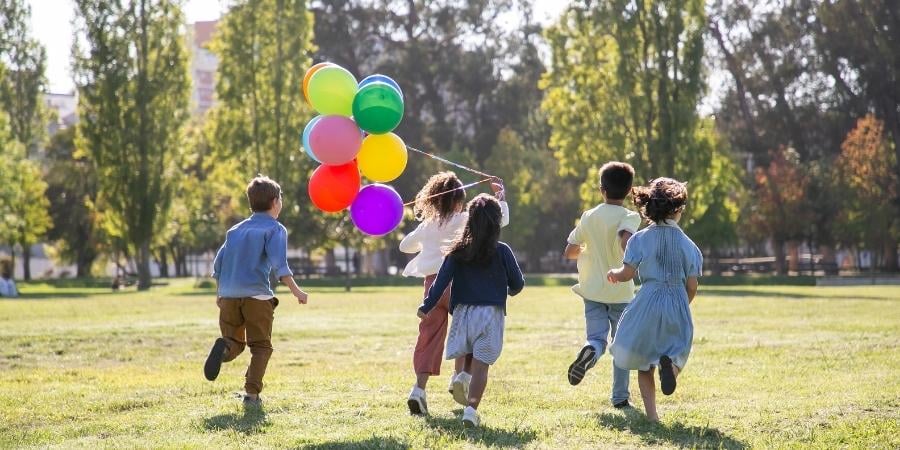 Best Suburbs Outside of Houston
Cypress
An unincorporated community in Harris County, Cypress is also about 30 miles from Houston's downtown and only a 20-minute drive from the Energy Corridor. The community is brimming with natural beauty, which is encapsulated in various parks, the Kleb Woods Nature Preserve, and the Kickerillo-Mischer Preserve. However, Cypress is also a bustling suburb, with a number of notable restaurants, golf courses, shops, and other amenities.
Tomball
Tomball has one of the most reputable school districts in the state, which makes it an attractive option for young families. Additionally, the town—located about 30 miles northwest of Houston—possesses an old-fashioned charm, from the Tomball Railroad Depot and Railroad Depot Plaza to the Tomball Museum Center and Polly Carter Community Garden. For outdoor recreation, you can enjoy one of the several parks in town or travel about 50 miles to the Gulf Coast.
Spring
Spring, located a mere 22 miles from Houston, is considered a census-designated place under the jurisdiction of the city. However, the small community possesses a distinct character. Old Town Spring captures the area's history and hosts Victorian-style shops while the Stahl Preserve and Spring Creek Greenway offer a peaceful respite. The area is serviced by the Spring ISD.
Best Cities to Live in Outside of Houston
College Station
College Station is nestled in the heart of the Brazos Valley and offers a dense suburban feel. Located about 80 miles from Houston, it isn't considered a suburb of the city, but it still offers an attractive alternative for homeowners looking for a fresh start. College Station's reputation and economy are derived from Texas A&M University, but there are also museums, parks, and attractions that appeal to a range of demographics, and Bryan, Texas—just outside of College Station—is a top destination for retirees in Texas.
Bellville, Texas
Bellville, with its sparse small-town feel, beautiful rolling hills, and modest population, holds a big draw for young professionals and retirees. This suburb has above-average public schools and a relatively affordable cost of living. If you need to get from Bellville to Houston for work or some nightlife, the city is only about 60 miles away via Interstate 10 East.
Building a New Home in the Greater Houston metro
Moving away from Houston's city center doesn't mean you have to move away from art, culture, entertainment, or excellent cuisine. Houston's various neighborhoods and suburbs offer these and so much more. Whether you're looking to invest in a

new custom luxury home

or

remodel a historic home

to suit your modern needs, Southern Green Builders is your go-to luxury home builder and remodeler. We work with the area's best architects to deliver luxury homes to homeowners that exceed expectations. It's why many of our clients have been recommended to us by family and friends.

Contact Southern Green Builders

to schedule a consultation today.