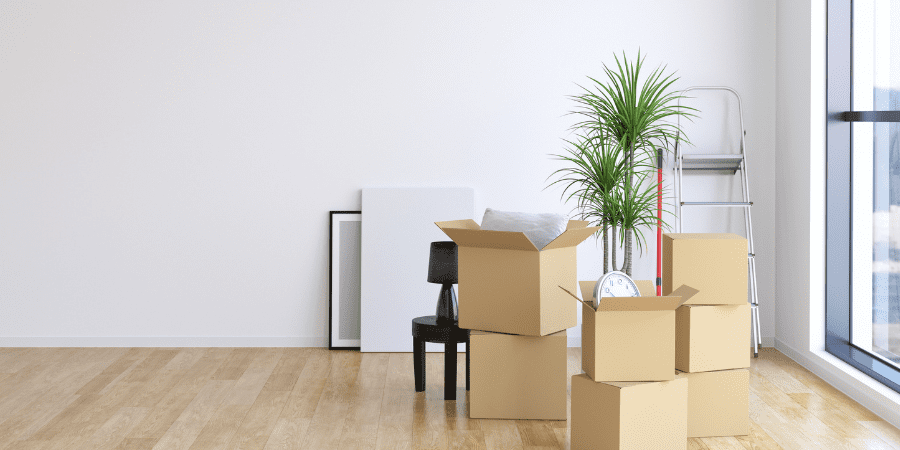 It's a common tale: City-dwellers leaving the center of a certain metropolis to find a more optimal lifestyle and housing situation on the outskirts of the area. Now, it seems Houston has become one of the cities experiencing this trend.
Over the past several months, an increasing number of individuals and families have started making their way out of the urban core and into the suburbs and more rural areas in the area, where they can enjoy more space, better school districts, and surroundings that embody a classic Texas feel. Maybe you're one of the 40% of people considering moving from the city to the suburbs?
Houston "Cons" for Homeowners
The state of Texas continues to appeal to people looking for an affordable cost living and land for building a luxury home, but the urban center of Houston is becoming less popular than its surrounding suburbs.
One of the primary reasons for the exodus of homeowners from Houston is the public school system. The Houston Independent School District (ISD) has a rather questionable reputation, especially compared to the school districts servicing students in adjacent neighborhoods, such as the Katy ISD, Friendswood ISD, Sprin Branch ISD and Tomball ISD.
For young families, education is an important factor when determining where to settle down. Additionally, unless you want to move your children from district to district or go the private-school route, your decision requires a bit of forward-thinking in terms of choosing the right location to build the custom home you intend to live in for the next 10 or 15 years. This is one of the main contributing factors affecting the observable trend of parents leaving Houston in favor of an area where their child can attend a more reputable school district without missing out on the attractive cost of living in Texas.
Another reason why people are moving out of the city is because of the large population and related responses to the novel coronavirus (COVID-19). Large cities have suffered physically, economically, and politically, and homeowners are drawn to more spacious, open neighborhoods where they can elude the risks associated with the response to COVID-19 and provide opportunities for their family's well-being and development. Further, with many professionals opting to work from home, the need to dwell in a large city to advance their career is becoming a moot point. Although the public health situation is a passing event, it has further romanticized the idea of suburban/rural living for young families and older adults alike.
Where are Houston Families Living Instead?
While individuals have different motivations for leaving Houston's urban core and settling elsewhere, the most common areas for relocation are those to the west and northwest of the city. Unlike the flat industrialized area east of Interstate 69 down to Galveston, the topography to the west features rolling hills, verdant trees, and other idyllic natural characteristics often associated with Texas.
Based on a variety of factors, including employment opportunities, public school systems, commute times, and amenities, here are the top Houston-area suburbs where families are building and buying new houses:
1. Katy, Texas:
Located within the general city of Houston metropolitan area—it is a prime location for several reasons, including the overall quality of schools in the Katy ISD. Many of them are ranked among the best in Texas. Additionally, there are several attractive master-planned communities, popular entertainment establishments and attractions, and plenty of shopping destinations. To top it off, Katy is roughly 30 miles west of downtown Houston.
2. Cypress, Texas:
An unincorporated community in Harris County, Cypress is also about 30 miles from Houston's downtown and only a 20-minute drive from the Energy Corridor. The community is brimming with natural beauty, which is encapsulated in various parks, the Kleb Woods Nature Preserve, and the Kickerillo-Mischer Preserve. However, Cypress is also a bustling suburb, with a number of notable restaurants, golf courses, shops and other amenities.
3. Tomball, Texas
Like Katy, Tomball has one of the most reputable school districts in the state, which makes it an attractive option for young families. Additionally, the town—located about 30 miles northwest of Houston—possesses an old-fashioned charm, from the Tomball Railroad Depot and Railroad Depot Plaza to the Tomball Museum Center and Polly Carter Community Garden. For outdoor recreation, you can enjoy one of the several parks in town or travel about 50 miles to the Gulf Coast.
4. Bellville, Texas:
Bellville, with its sparse suburban feel, beautiful rolling hills, and small population, holds a big draw for young professionals and retirees. The Houston suburb has above-average public schools and a relatively affordable cost of living. If you need to get from Bellville to Houston for work or some nightlife, the city is only about 60 miles away via Interstate 10 East.
5. Spring Branch/Spring Valley:
Spring Branch/Spring Valley is a small city in Texas that is northwest of Houston with a population just shy of 4000. Also, Spring Branch Independent School District is one of the most desirable school districts in all of Texas and the area is considered one of the top places to live, work, and raise a family in the nation. This is one of the best places to move with a family, as the Spring Branch neighborhood is considered to be 95% more family-friendly than any other neighborhood in all of Texas.
6. Spring, Texas:
Spring, located a mere 22 miles from Houston, is considered a census-designated place (CDP) under the jurisdiction of the city. However, the small community possesses a distinct character. Old Town Spring captures the area's history and hosts Victorian-style shops while the Stahl Preserve and Spring Creek Greenway offer a peaceful respite. The area is serviced by the Spring ISD.
7. College Station, Texas:
College Station is nestled in the heart of the Brazos Valley and offers a dense suburban feel. Located about 80 miles from Houston, it isn't considered a suburb of the city, but it still offers an attractive alternative for homeowners looking for a fresh start. College Station's reputation and economy is derived from Texas A&M University, but there are also museums, parks, and attractions that appeal to a range of demographics, and Bryan, Texas—just outside of College Station—is a top destination for retirees in Texas.
Building a New Home Outside of Houston
If you are looking to move outside of Houston without going too far, there are several distinctive areas that offer you the ability to choose the culture, topography, and quality of life you desire. To aid your transition, Southern Green Builders can construct the custom luxury home you envision for the next phase of your life.