Adding on to your Houston home is an exciting proposition. Whether you need a mother-in-law suite, bedrooms for a growing family, or a larger kitchen, you can add space through effective design and planning. Yet before you do, it is important to count the cost. Make sure you have the right budget in place to effectively take on the project before you decide to jump in and add to your home.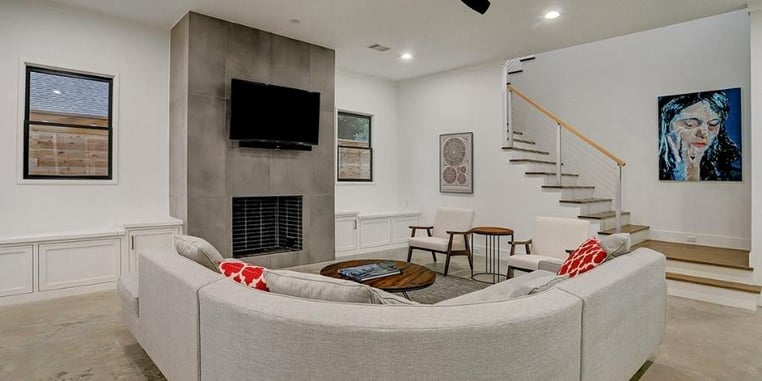 The cost of adding on and remodeling a home in Houston is not always the same because of these factors, but on average, the cost is between $250,000 - $500,000. If you want a very rough estimate to give you an idea of what to expect, this is it; but the cost can vary so much based on what your specific project needs that it may be better to consider the factors that influence this cost when making an addition/remodeling your Houston home in 2023.
Factors that Influence Home Addition/Remodel Cost
Before estimating the cost of your home addition, you need to understand the factors that can impact that cost. Remember, home additions will cost more than a single-room remodel because you are adding additional floor space to the home, which obviously includes foundation and walls and new mechanicals.
1. Size and Scope
The overall size and scope of the project is the largest contributing factor to the cost of the addition/remodel. Adding 1,000 square feet is more expensive than adding 200 square feet, so the overall size of your home addition is going to directly impact its cost. Additionally, the complexity and location of the addition can also affect how much the project will cost.
2. Materials
One of the perks of building your own home addition is the ability you have to add luxury features and finishes. However, the materials (both rough construction items such as lumber and mechanical systems and finishes) chosen do affect the cost. For instance, if you're adding a bathroom and opt for a luxury free-standing tub instead of something a little more cost-effective, the cost will go up.
3. Allowances/Selections
Your design and construction team should determine specific allowances for certain materials needed to complete the project. These allowances are created during the first pricing proposal as a place holder for items that may not be specified yet. Allowances can greatly affect the cost of a project, so make sure you understand them well before the building process starts. Be sure to research what is available to you for the allowance amounts that are set, in order to better understand if those allowances are enough to get what you want. (This article could help.)
4. Building Out vs. Up
When adding on to your house, you can either build out and add an extension to the house or build up and add a new story. Because it requires less in terms of foundation, building up can be the more affordable option. This also may be your only option if your home is situated on a smaller lot, and you are limited in terms of space. However, you'll need to have your design team determine if this is a possibility for your home and its existing foundation.
5. Existing Conditions
Unlike new construction, an addition or major renovation must take into account the existing conditions of the current home. For example, if the electric panel is located on a wall that is to be demolished to accommodate the addition, the entire home may need to be re-wired. Additionally, support beams may need to be added in certain areas to provide support for the new structure that was not planned for in the initial construction of your home.
Further Reading: Consider this Guide from Porch.com for Planning a Home Extension
Get a Quote for Home Additions from Southern Green Builders
If you are considering a custom-designed addition for your home, find an experienced designer and construction partner. A pricing proposal from Southern Green Builders will include detailed costs related to construction materials, labor, finishes, and allowances needed to understand all of the costs, so you can move forward confidently knowing what to expect once construction begins.