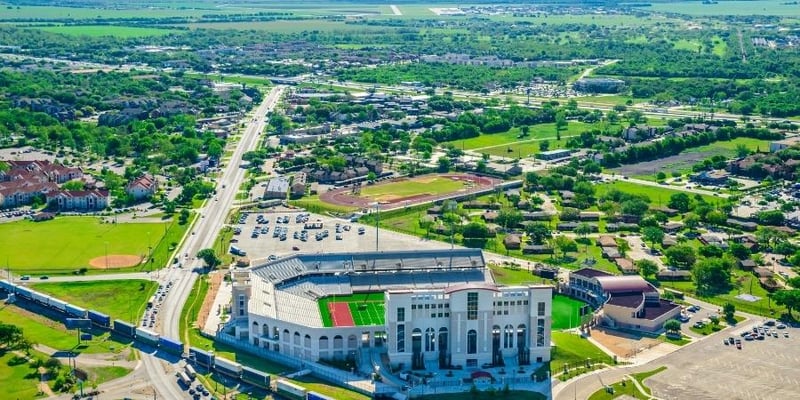 Living in a city can be exciting. However, even with endless options for dining, shopping, and being a tourist in your own zip code, it can be a dream to just get away for a little while. Within only 3 hours of Houston or less, there are getaways for everyone, every season, and every mood. Here are 5 stand-out options for your quick weekend away.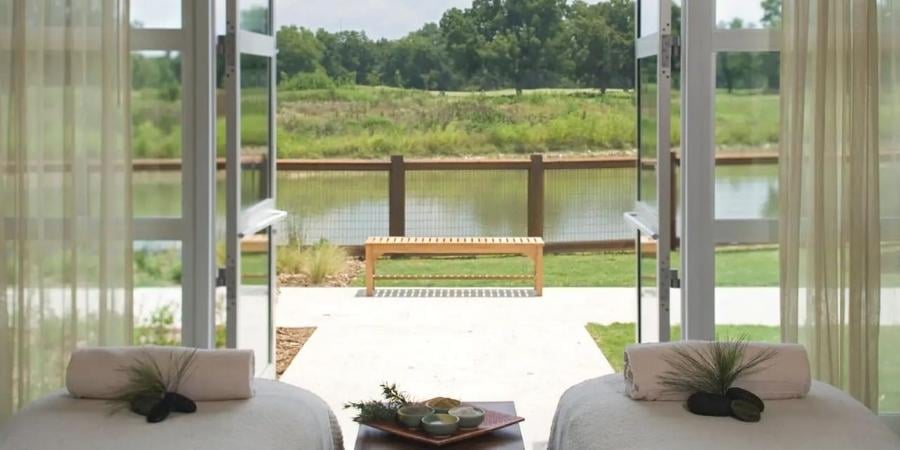 Photo source: Hyatt Lost Pines Resort
Hyatt Lost Pines Resort is a local Texas favorite that epitomizes the term "staycation". Couples and families can find everything they could possibly want for relaxation and fun alike, including a waterpark, 18-hole golf course, horseback riding trails, and even a cozy, elegant spa.
Not to mention, a stay here won't interrupt your day-to-day routine. You can bring the dog, and if you have an exercise routine you can continue it in the resort's fully-equipped fitness center and pool.
Once the day is over and the family is worn out and hungry, head over to the restaurant for some fine dining. Then, relax around one of our fire pits for smores and quality time beneath the stars.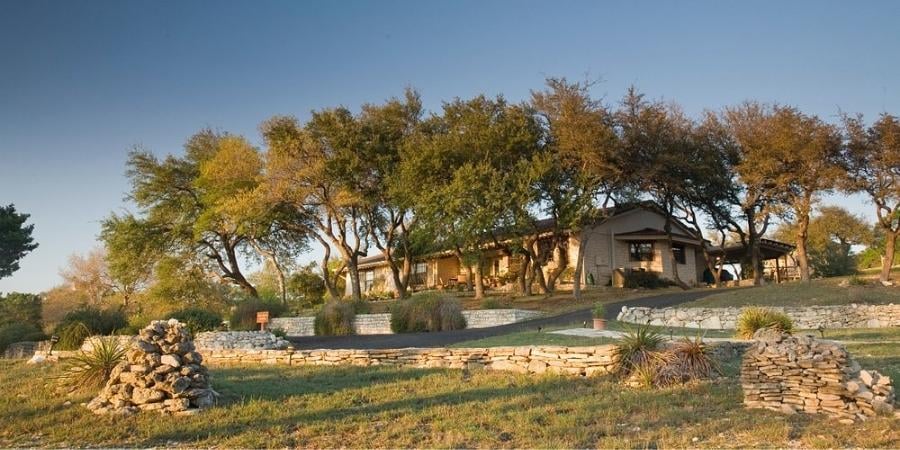 You may want to take a few extra days off of work to extend your stay at Blair House Inn, which is a 3-hour drive from Houston. This Hill Country Bed and Breakfast sits on 23 picturesque acres in the artist's haven of Wimberley, Texas. You won't have to go far to enjoy the art, however, because the Inn houses its own gallery. Other amenities include culinary classes, massage and treatment services, and a 45-foot pool with scenic views of the property.
There are 13 guest rooms and cottages, where you'll enjoy a private three-course breakfast each morning. In the evening, the Blair House chef will serve a five-course gourmet dinner, and each night, you will be served a dessert and beverage right in your room.
The romantic indulgences of the Blair House Inn have earned this getaway several awards. The Inn's two-night minimum shouldn't be a problem, whereas leaving might be.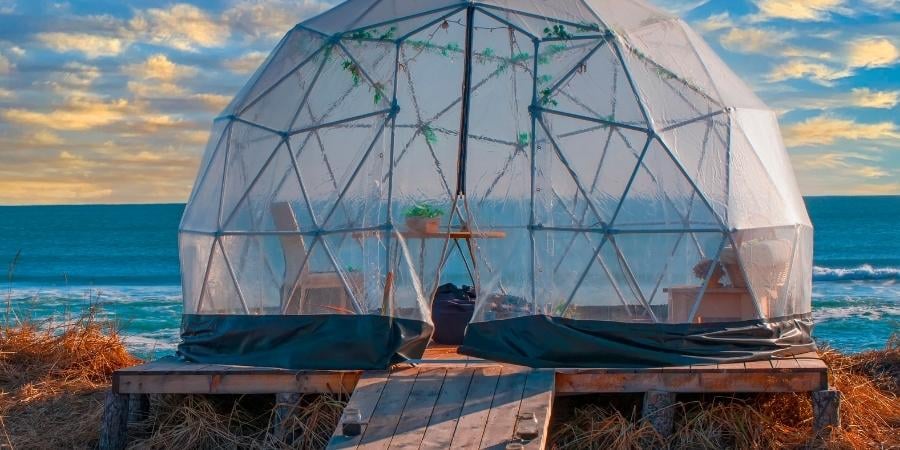 Another weekend getaway from Houston is facilitated by a company actually named Getaway. In 2015, two college friends started Getaway as a way to disconnect and regain some balance from the daily grind. Getaway offers escapes to nature less than 2 hours from major Texas cities. Getaway is all about creating free time from schedules, technology, work, and school. Enjoy an unstructured and uninterrupted stay in nature to just play and find balance.
The Outposts are stocked with almost everything you'll need. You'll have a bed with linens with AC/heat and a landline, just in case. The small kitchen has amenities to both store and cook your food. The bathroom is outfitted with hot water and toiletries. Finally, outside you'll find a fire pit with a grill, table and chairs, and firewood. You'll need to pack very little to enjoy this peaceful woodland retreat only one hour from Houston in Navasota, Texas.
The only downside will be returning to the city and missing your woodland surroundings. Bring your weekend woodsy getaway home by incorporating reclaimed wood into your home. For example, you could use reclaimed beams in your ceiling design or porch posts.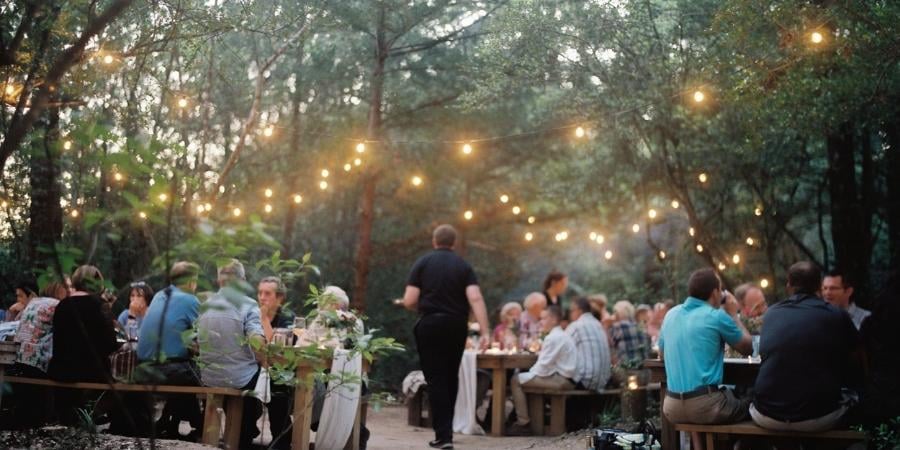 Photo source: Ronin Farm & Restaurant
This farm-to-table experience is a hidden gem that should be on every Texan's bucket list. Come have the best meal of your life at Ronin Farm, featured in 2020 Good Food 100 Restaurants, where most of the food is sourced from Texas and the farm itself. Currently, their menu features delicacies such as seared diver scallops, smoked-then-grilled quail, a decadent strawberry souffle, and a myriad of unique cocktails and wines.
The main event at Ronin Farm is their full moon 9-course dinner, which they do every — you guessed it — full moon with a unique seasonal menu every time! Pictured above, this is an opportunity to first get a full tour of the beautiful farm, including encounters with its residents (dogs, chickens, pigs, and fowl) then to dine in the forest beneath the treetops and the stars.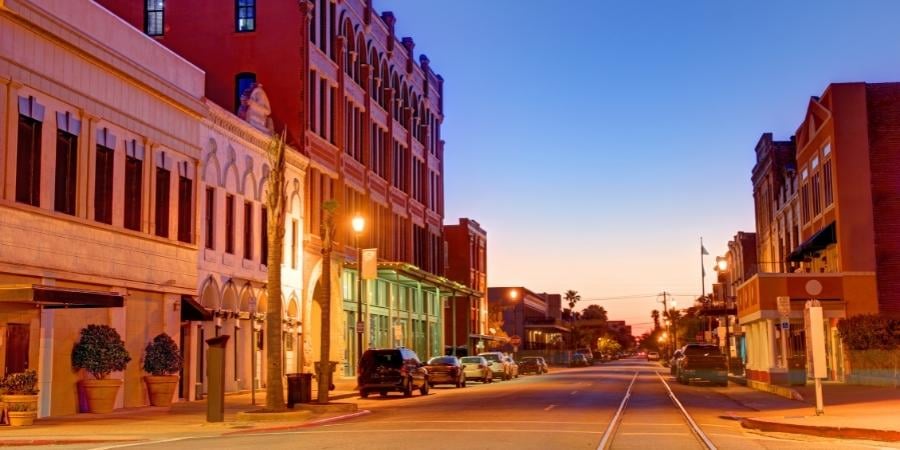 In just one hour, you could be dining seaside, eating fresh seafood, and watching the sunset over the beach. Galveston is only a 50-mile drive outside of Houston but feels so much further, with its multiple beaches, historic architecture, and Galveston Pleasure Pier, an amusement park set on a pier that stretches out over the Gulf of Mexico.
Stewart Beach is one of Galveston's beaches and a great destination for families. It's outfitted with several convenient amenities to make spending a day at the beach a breeze. East Beach is family-friendly but also ideal for an adults-only trip. East Beach is home to a stage for live shows, a boardwalk for skating or strolling, and it's the only beach that permits alcohol.
Galveston's historical sites and architecture are worth the trip alone. Visit the Moody Mansion, tour the Bryan Museum, or stay in the storied and opulent Tremont House. As you stroll through the East End Historic District, take note of the Victorian architecture. You may even pick up a few ideas for your own home remodel or addition back in Houston.
Bringing Your Favorite Getaway Back to Your Houston Home
Getting back to the daily grind can be tough after a long enjoyable weekend away. Bring the best parts of your getaway home by remodeling your space or designing a custom home. Whether it's incorporating more natural elements, upgrading your bathroom to a spa-worthy retreat, or adding historical charm, Southern Green Builders can make your home feel like vacation-living. Contact Southern Green Builders to learn what you need to know about building a custom home or to discuss how working with an architect and an experienced contractor can give your current home a vacation-worthy remodel.