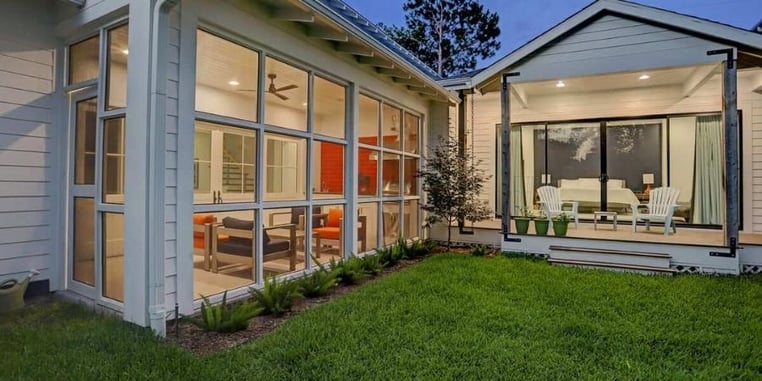 Bungalow homes are a popular style that has been around for some time but pose some challenges for the modern family due to their size and lack of storage. Adding onto a home that you've outgrown is perfectly common. It can get a little tricky, however, when the home you're looking to add onto is a historic one in Houston.
Changing the shape too much might sacrifice the timeless look or keep you from creating the addition from the start. Even still, adding to your Houston bungalow is possible, with the proper plan and a knowledgeable team. How can you add square footage to your historic Houston bungalow without sacrificing the iconic style?
What Is a Bungalow Home?
The general bungalow shape has been around for centuries, but the uniquely American-style bungalow really took off in the 1920s, coming out of the Arts and Crafts movement. The modern-day bungalows are as American as apple pie, known for their coziness and light-filled open spaces. In Houston, bungalows are particularly prevalent in the Heights and Montrose areas, but are also found just about anywhere that urban sprawl took place.
These thoughtfully crafted single-story homes are modest in size, but house understated details that make the homes charming and welcoming. Built-ins, groupings of windows that allow for natural light to pour in, wainscoting, a broad or deep front porch, wide eaves, dormer windows, and a low-pitched sloping roof are quintessential bungalow form.
Over the last several decades, they've become synonymous with the craftsman-style home and why many people tend to use the terms as a single name today–the craftsman bungalow.
Why Build an Addition on a Historic Bungalow?
As mentioned, bungalows are cozy–a delicate way of saying that these homes are on the small side. Original bungalows can be as small as 800 square feet, containing only two bedrooms and one bathroom. Many are larger but still carry many size challenges for today's families.
The kitchens are known to be cramped, which results in little storage, no room for an island, and will feel crowded quickly with more than one person using the space. Original bungalows also severely lack storage space and other amenities that modern families have come to depend on, like mudrooms and laundry rooms.
How Can You Increase the Square Footage of Your Historic Bungalow Home in Houston?
Adding to a home that's in a historic district can be challenging but is completely possible. The very first step when you decide that an addition is right for you is to hire a Houston architect that has experience working with homes that are in the designated historic districts of Houston. Your design will need to be approved by the Houston Archaeological and Historic Commission (HAHC) and so, to avoid a lengthy back and forth to get your design finally to a state of approval, your architect should already have experience with satisfying the list of criteria to obtain a Certificate of Appropriateness (COA) to move forward with your project.
There are 11 general criteria your design must fulfill. For a detailed explanation of each criteria, view the Historic Preservation Manual issued by the City of Houston Planning and Development Department. As an example of a few of the criteria, your schematic design must:
Preserve the historical character of the property.
Avoid alterations that seek to create an earlier or later appearance.
Be based on accurate duplication of features as substantiated by available historical, physical or pictorial evidence.
Be compatible with the massing, size, scale, material and character.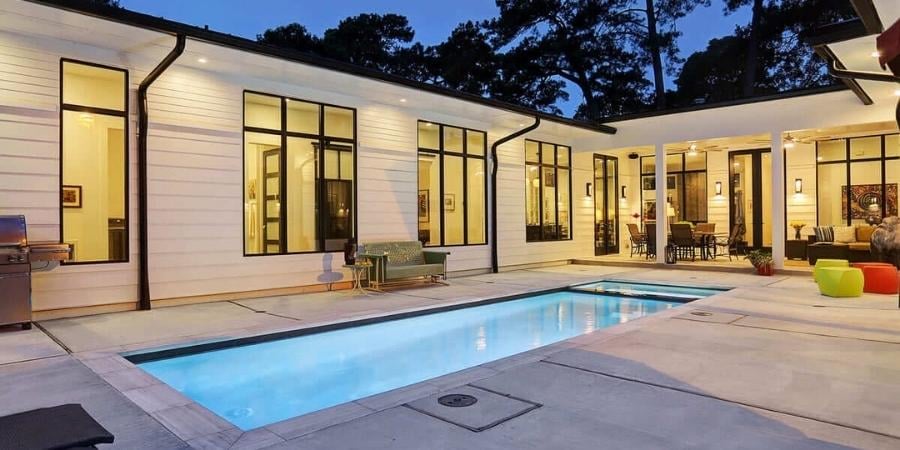 Yes, A Second Story Bungalow Addition Really Is Possible
The restrictions are admittedly heavy but navigable. They should be designed to be as far back from the front façade of the home as possible. This is to maintain the historic qualities of the street facing elevation. A second story that is set back properly won't compromise the integrity of classic bungalow features, such as the gabled roof, dormer windows, and front siding. If your home is a craftsman bungalow, this will also keep intact the exposed roof rafters.
Typically, anything that is not visible from the street is permissible. A second story will obviously be visible from the street. However, the HAHC understands that original bungalows are too small for families today and makes exceptions given that the rest of the design fits the 11 criteria. This is not to say that the HAHC won't reject your design based on other factors, which is why working with a firm that has experience navigating the process is incredibly important.
The Historic Preservation Office offers personnel resources to help guide your design process as well. By consulting a staff member early in the process, you could avoid costly delays due to rejections and scheduling.
So, Why Go Through All That Trouble to Expand a Bungalow?
Houston bungalows are protected for important reasons. They are part of our architectural fabric, create a connected community through their welcoming design, and showcase distinct architectural details not found in other styles. By restoring a bungalow and adding space to live comfortably, you're helping to carry this piece of history into the future.
There's also the personal benefit of enjoying a home with original features that cannot be easily recreated. The well-loved nature of a historic home is felt in the atmosphere that home creates for you and your family. Honestly, it's simply more interesting than a new build.
Tips for Your Houston Bungalow Home Addition
You already know that your home addition will have to exist on the backside of the home, but what are other tips for adding to your Houston bungalow?
Bump out the first floor then build up from there. Simply building up won't give you enough space and your design won't likely be far back enough from the façade.
Reuse what materials you can from your home, like doors, windows, flooring, trim, etc.
Source reclaimed materials to continue the worn-in charm of an older home.
Create a lot of opportunities for custom built-ins, like window seats, mudroom cubbies, and partitions with built-in bookshelves.
Continue the classic bungalow features in the new addition, like wide window and door trim, wainscoting, and wood windows.
Restore your windows when you can, and replace them with quality wood windows when you can't.
For more information about adding to a historic home, look for an architect or knowledgeable home builder that can help fill in the gaps. Southern Green Builders is a luxury custom home builder and remodeler that serves the Houston area. We began our journey with a restoration and remodel of a Houston bungalow and continue to be well-versed in the process of working on historic homes all these years later. Contact Southern Green Builders to schedule a consultation and start planning your own historic remodel.