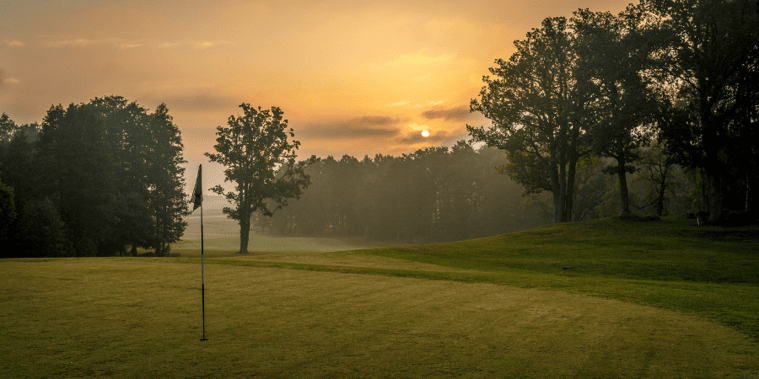 The city where you build your home and settle down is the place you work, where you spend time with your family, and where you invest in the community. It's also the place where you play and have fun in your downtime.
For Houston homeowners, there is no shortage of cultural, recreational, and social outlets and engaging activities that can contribute to a robust, well-rounded lifestyle. One outlet that combines all three elements is the vast array of high-end country clubs within the Houston area. With several to choose from, it's easy to find the perfect fit to become your home away from home.
What are the Top Country Clubs in Houston?
Country clubs are generally associated with well-kept golf courses where you can spend a leisurely day on the links with your friends, colleagues, or family. However, these privately owned establishments offer other forms of recreation to members and visitors, along with amenities such as dining facilities, meeting rooms, and social activities.
In the Houston area, there are more than 50 country clubs and golf courses, each with a distinct culture and atmosphere. After you've moved into your custom luxury home in Houston, here are a few of the best upscale clubs to consider joining to further enrich your life:
1. River Oaks Country Club
River Oaks, an affluent and exclusive neighborhood in the heart of Houston, includes a country club that has developed a reputation as one of the preeminent golf clubs in the region. The River Oaks golf course features a traditional layout that provides a feast for the eyes as well as a great game. In this luxurious and beautiful natural setting, the fairways are lined with oaks and pines, along with dogwood, azalea, and magnolia trees. The River Oaks Country Club—one of the most lucrative and exclusive nonprofit country clubs in the nation—also encompasses swimming, tennis, and general fitness facilities. Members are welcome to bring guests as long as they follow club policy regarding attire, cellphone usage, and other etiquette.
2. The Briar Club, Houston
One thing that sets apart The Briar Club is that it not only is sophisticated and state-of-the-art but also puts a big emphasis on providing fun and recreation for the whole family. That includes having designated spaces for children to learn and play. The Briar Club, located in the River Oaks area of Houston, is touted as a "beautiful sanctuary from the city." As a member, you have access to both heated and chilled outdoor pools, exercise studios, tennis courts, fitness and wellness centers, and interactive children's facilities. Another draw at The Briar Club? A selection of fine dining options, including The Lounge—where you can enjoy adult libations and an upscale space—and Breezes—an outdoor sports bar that is suitable for members of all ages.
3. BraeBurn Country Club
Officially established in 1931, BraeBurn Country Club is one of the oldest and most elite clubs in Houston. BraeBurn's lavish, parkland-style golf course—both challenging and beautiful—is one of its most well-known qualities, but the club also offers casual and fine dining, tennis and fitness facilities, a swimming pool, a playground, and a full calendar of social events for members. You can bring guests when participating in activities and events. With a grand ballroom and a variety of smaller meeting rooms, BraeBurn is also a popular site for hosting private events, such as retirement parties, birthday parties, and weddings. Membership to BraeBurn is incredibly exclusive, or by invitation only.
4. Lakeside Country Club
The historic Lakeside Country Club, which sprawls across 209 acres off Wilcrest Drive in Houston, was founded in 1951 and has evolved into one of the area's preeminent private country clubs. With the help of Kirksey Architecture, Lakeside recently finished a $32 million rebuild and renovation after the significant damage inflicted by Hurricane Harvey. The project included numerous architectural and design updates while preserving the original charm and character of the facility. Lakeside currently has about 1,000 members. If you join that group, you will have access to the club's 18-hole championship golf club, designed by architect Ralph Plummer and Ron Prichard; 12 tennis courts; fitness facility; swimming pools; and an extravagant clubhouse with several private banquet rooms.
Building Your New Life in Houston
Country clubs, golfing and other social and recreational activities are only part of what defines a luxurious Texas lifestyle. The Houston area also offers a thriving job market, a diverse food scene, activities for people of all ages, and vibrant public education options. Additionally, their several opportunities to purchase land and build your dream home, and that's where Southern Green Builders can help. Our team has years of experience building luxury custom homes in neighborhoods across Houston, from Piney Point Village and Hedwig Village to The Heights and Southside Place, and we can assist you in creating the ideal residential space to match your unique lifestyle and future goals.