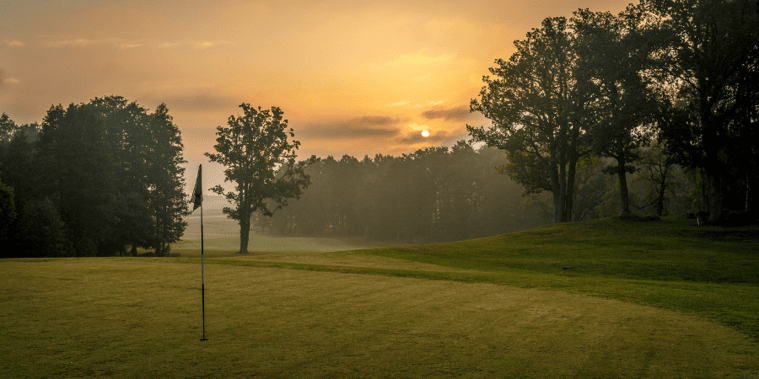 For Houston homeowners, there is no shortage of cultural, recreational, and social activities that can contribute to a robust and enriching lifestyle. One outlet that combines all three elements is the wealth of high-end country clubs within the Houston area. With several to choose from, it's easy to find the perfect fit to become your home away from home. After you've moved into your custom luxury home in Houston, consider the following top Houston country clubs to enrich you and your family's lives.
River Oaks, an affluent and exclusive neighborhood in the heart of Houston, houses a country club that has developed a reputation as one of the best private golf clubs in the Houston area, if not the entire region. The course is as beautiful as it is challenging. The fairways are lined with dogwood, azalea, and magnolias. The famous course architect, Donald Ross, was careful to design the River Oaks golf course around the ancient oak and pine trees.
The River Oaks Country Club, built in 1923 and one of the most exclusive country clubs in the nation, also offers swimming, clay tennis courts, and general fitness facilities. The club also hosts a number of golf and tennis tournaments.
The friendly staff, outstanding menu, and elegant atmosphere is what keeps the waitlist on this high-end country club fairly long. River Oaks Country Club hosts many ticketed events, giving you an opportunity to see the prestigious facility firsthand.
Founded in 1951, with 1,000 members and 209 acres, this is one of the finest clubs in Houston. Lakeside has 18 holes of golf, tennis, exercise studios, pilates, locker rooms, massage rooms, steam rooms, swimming pools — all of the things you'd expect from a good country club and more.
The club also has a few important policies to keep in mind when visiting that are intended to keep the facility clean, safe, and comfortable for all members.
Houston Country Club is ranked in the top 20 American country clubs by Forbes for the 2021-2022 year. This top Houston country club was built in 1908 and designed by famed course architect Tom McNamara and the new location designed by Robert Jones in 1956. The Houston Country Club is highly exclusive, often having a robust waiting list for membership. With very little water hazards and lots of trees, this course is a favorite of elite golf enthusiasts and professionals alike.
The club also boasts high end dining, card rooms, and a cocktail bar. Like many other clubs, the Houston Country Club also offers swimming, tennis, and a fitness center. Although the club is highly desired and incredibly high-end, the members reveal that it's comfortable and welcoming. The club's latest remodel will refresh the entire clubhouse, result in an addition, and add amenities to the tennis courts.
The Briar Club, located in the River Oaks area of Houston, is touted as a "beautiful sanctuary from the city." It's the only club on this list that doesn't include a golf course, but instead focuses on its other offerings. As a member, you have access to both heated and chilled outdoor pools that range from resort style to lap, fitness and wellness centers that include classes and massage therapy, nine tennis courts, and several youth facilities for different ages.
The Briar Club is also well known for its selection of dining options. In The Lounge, for example, you can enjoy libations and fine dining in an upscale environment. There are also more casual gathering places where you can enjoy a burger and a margarita, or just catch the game.
Something that sets The Briar Club apart is that this sophisticated and state-of-the-art club also puts a big emphasis on providing fun and recreation for the whole family, such as special events and themed nights for the whole family.
Building Your New Life in Houston
Country clubs, golf and other social and recreational activities are only part of what defines a luxurious Texas lifestyle. The Houston area also offers a thriving job market, a diverse food scene, activities for all ages, and vibrant education options. Additionally, there are several opportunities to purchase land and build your dream home, and that's where Southern Green Builders can help.
Our team has years of experience building luxury custom homes in neighborhoods across Houston, from Piney Point Village and Hedwig Village to The Heights and Southside Place. Contact Southern Green Builders to schedule a consultation and start living in Texas luxury.