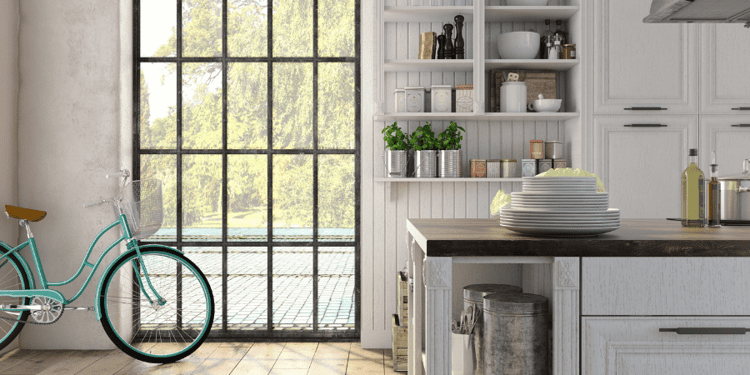 When you're building a new luxury custom home, there are dozens of decisions to make, from the size and layout of the structure down to minute details like the type of paint, lightbulbs and tile to use in various rooms.
Some of the selections you make simply come down to your personal tastes and won't have much bearing on how your new Houston home performs or sustains its value in the coming decades. However, there are other features and materials that will significantly affect the function, comfort and longevity of your house. When it comes to those components, it's worth investing extra on high-end products to gain access to long-term benefits.
What to Consider When Building a House in Houston?
Building a luxury custom home is a major investment. One of the factors that greatly influences the overall price of your project is the type and quality of features, fixtures and finishes you select. For most components, you have a choice between basic or economy grade, midrange and high-end products. As you're trying to figure out where to save and where to splurge, here are some of the areas where you should invest in the high-end options to maximize the value and function of your new Houston home:
1. High-end Appliances
When it comes to premium components for your new custom home or historic home renovation, appliances are near the top of the list. You can purchase appliances for your kitchen, bathroom and laundry room at various price points, but choosing high-end models provides a long-term payoff. First, luxury appliances are more stylish, with sleek designs and elegant finishes. Premium washers, dryers, dishwashers, refrigerators and other appliances are also engineered for high performance and constructed using components of higher quality, meaning they will deliver better results for their intended function with less maintenance. Additionally, they are more energy efficient and typically have upgrades in technology that make them more convenient for daily use.
2. Quality Windows
When building a luxury custom home, you want to invest in premium windows made from top-quality materials, such as those manufactured by Andersen. Windows play a crucial role in how your overall home performs by helping to regulate the interior temperature; keeping out humid air and moisture; mitigating heat loss; and blocking ultraviolet rays, which can fade and damage your furniture and flooring over time. No matter which style you want for each room—from double-hung and picture windows to French casement and push-out awning windows—you should select products that are built to last, durable, easy to maintain and energy efficient. Some custom-made windows also come with advanced security features.
3. Reclaimed Beams
Reclaimed wood beams are both attractive and sensible for a luxury home and one of the high-end finishes you should consider a worthwhile investment. They add a sophisticated touch of texture and historic charm to your living room, kitchen or entryway and seamlessly connect your interior space to the natural world. It's also a way for you to inject your own personality or sense of character into your custom home. Additionally, when harvested responsibly, reclaimed wood is a renewable resource and environmentally friendly choice.
4. Reliable Pocket Doors
Pocket doors are common at new and historic homes throughout various Houston neighborhoods. They are favored for their unique architectural effect and ability to function in small areas where there isn't space for a hinged door to swing open. However, if the pocket door system you choose is of poor quality or dysfunctional, it can cause unnecessary frustration and inconvenience. To enhance the performance and value of your custom home, make sure to choose premium sliding door systems and hardware from manufacturers such as Cavity Sliders USA.
5. Indoor Air Quality
Indoor air quality (IAQ) is a vitally important but often overlooked aspect of a custom home. When you're designing and building a new home, you have the opportunity to create a healthy indoor environment for your family by using the right building science and technology, as well as top-notch equipment. First, you should invest in a high-end, cutting-edge heating, ventilation and air conditioning (HVAC) system. These days, there are different types of HVAC sensors you can add to keep your system running smoothly and preserve your family's health and safety. For example, you can install sensors that measure IAQ and detect carbon levels and volatile organic compounds (VOCs) in the air. They are designed to turn on automatically when they sense an issue, providing a better indoor environment for you and your family.
6. Hardwood Floors
When designing the style of each room in your home, there are plenty of flooring options to choose from: concrete and porcelain tile, stone, carpet and various engineered options. Several are even available in high-end versions. However, hardwood floor continues to reign supreme as the ultimate luxury flooring for a custom home. Although it must be well-maintained to protect its value, wood flooring can potentially deliver a 70% to 80% return on investment (ROI) because of its appeal to prospective buyers. You can choose between different types of wood for an option that is durable and timeless but also suits your taste and overall design aesthetic.
7. Indoor and Outdoor Cabinetry
The final high-end component to invest in for your luxury home in Houston is cabinetry. Custom inset cabinets have grown in popularity over the years. With the doors and drawer fronts set within the frames so they are all flush, giving them a unique touch of elegance. They're available in different styles to fit traditional, contemporary and transitional kitchen designs. Beaded inset cabinets are another premium option with an added decorative flair to enhance the distinction of your kitchen or bathroom.
Finally, you can't forget about your custom outdoor kitchen and the type of cabinets to install in that space. Danver is one manufacturer that produces high-end, functional and attractive stainless-steel cabinets for exterior use. Among a wide range of options, you can choose steel cabinetry that mimics Shaker-style wood for a more traditional look.
Choosing a Quality Custom Builder in Houston
When you're investing in a luxury home build in Houston, it's important to keep in mind that the features, products and materials you choose are only as good as the person installing them. One benefit of working with our team at Southern Green Builders is that we don't wait until right before construction to get involved and provide valuable insight to guide your project. While you're still designing your new custom home and making selections, you have access to our industry expertise about feasibility and costs to help you achieve your vision without going over budget.