Cabinets are a significant feature to any custom home. They are not only the centerpiece of your kitchen in terms of style and functionality, but they have an impact on almost every space in the home.
Given their practical importance and influence on your overall design, there are several factors to consider when choosing cabinets for your custom home build or major remodel in the Houston area. Once you've selected the style, material, and finish for your cabinets, you have established a key component around which your other design decisions and selections can be made.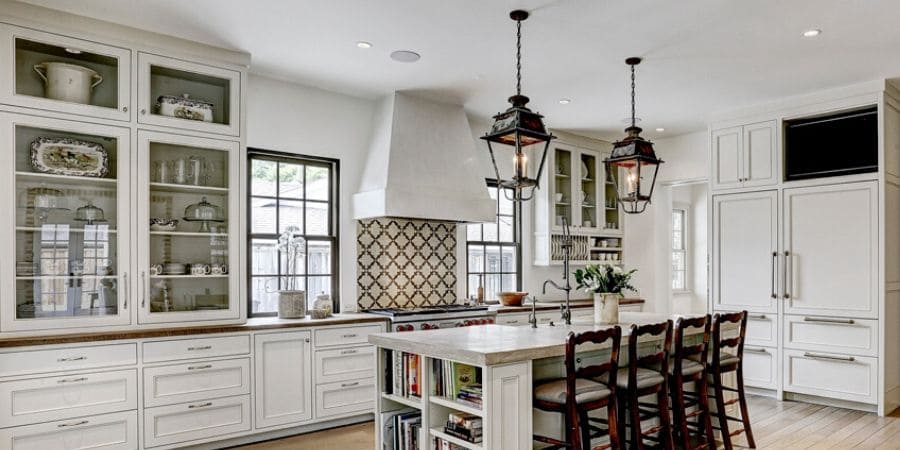 What Are the Trends for Cabinets in 2023?
As you're perusing cabinets for your new luxury home, the myriad of options available to you can feel a bit daunting. A good place to start is by looking at what is in style this year—and likely to be fashionable for at least awhile. Here are some of the 2023 cabinet trends to keep an eye on:
1. The Warmth of Walnut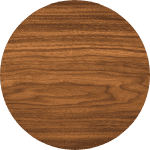 One trend popping up in current cabinet designs—and expected to stick around for a bit—is the use of walnut. Warm, rich and luxurious, walnut is an alluring option that pairs well with an otherwise white palette or other neutral colors like beige and off-white. Additionally, walnut can be used in both contemporary designs, as well as a French country, Victorian or other traditional styles.
2. The New Neutral: Gray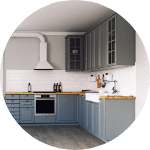 For a long time, white cabinets have reigned supreme in the kitchen. While white and black cabinets remain viable options, gray is becoming a popular and sophisticated neutral for not only your walls and flooring, but also your cabinets. Paired with a white counter top and pops of rich colors—such as navy blue, orange, sea foam green, and sky blue—the charcoal gray kitchen in your new luxury home in Houston can be both refined yet inviting.
3. Sticking to Shaker Cabinets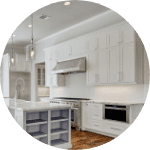 Shaker cabinets have been around for more than a century. While new cabinet styles come and go, Shaker cabinets are a timeless style that perfectly blend form and functionality. The classic simplicity of their design gives them a versatility that allows them to adapt to your overall design theme. Whether you're going for a traditional, contemporary, country chic, or transitional aesthetic, Shaker cabinets can fit in seamlessly.
4. Eco-friendly Options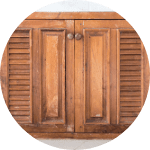 The ideas of sustainability and eco-friendliness are on the rise in the custom home building and interior design industries. That encompasses the idea of using upcycled and sustainable materials for substantial elements, such as cabinets. Catching onto the trend, certain manufacturers are producing cabinets made from recycled wood, recycled PET bottles, and other eco-friendly materials so you have plenty of options for models that look good in your luxury home, and also contribute to protecting the environment.
5. Incorporate Rich Jewel Tones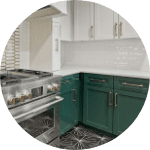 Neutral color palettes are still considered the safest option for creating a style that will age well should you consider selling your home in the Houston area in a few years. However, in 2023, it's become en vogue to go bold with luscious jewel-tone cabinets, such as emerald green, navy, and burgundy. In fact, Sherwin-Williams named Naval as their 2023 Color of the Year. Paired with the right paint, counter tops, and flooring, along with gold and copper hardware, these hues lend a sense of sophistication to your home.
6. Shine No More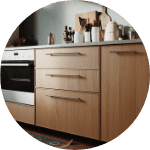 Shiny finishes are out. Matte is in. That applies to both matte cabinet panels and matte hardware. Using a matte finish for these elements adds texture to your finish palette and contrasts nicely with other shiny surfaces, such as your appliances, kitchen sink, and tile back splash. As for cabinet handles and knobs, matte black is the new thing.
7. Ditch the Hardware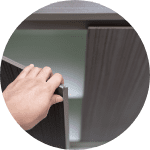 For an ultra-modern aesthetic that incorporates the trademark clean lines and minimalism, consider taking it to the next level with hands-free cabinets that forego the traditional handles and knobs. Thanks to 21st-century technology, you can achieve this trendy look through several options, including touch-release mechanisms, invisible hardware, cutouts, and hidden handles. If you like the decorative element of handles but wish to update your style, try unique hardware options—such as pull-tabs, rings, and rough-cut crystals—that add a touch of personality to your cabinetry.
8. Go for Two (Tones)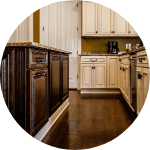 If you can't decide between bright colors or neutrals, you're in luck. Two-tone cabinets continue rising in popularity for their ability to create stunning contrast throughout the home. Some appealing options include navy blue combined with a darker stained wood; blonde wood and white paint; or dark brown with stainless steel in shades of red or blue. You can create a stunning modern look by painting the top cabinets white and the bottom cabinets a rich, jewel tone.
9. Showcasing Your Kitchen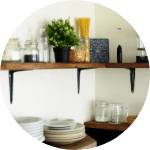 Although this trend may be best suited for the hyper-organized, showcase pantries with open-front shelving are becoming a viable, and quite popular, alternative to cabinets with doors. Showcase pantries provide the same amount of space, but you can intersperse decorations and heirloom pieces among your dishes and other kitchen supplies. Another way to enhance the openness of your kitchen is to opt for no upper cabinets. You can leave the walls bare or add some subtle open shelves. Either way, open shelving brightens up the space and also makes it easier to find what you're looking for when working in the kitchen at your new custom home.
10. A Frosted Look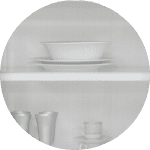 If you're considering cabinets with glass panels in the doors, consider going with a frosted finish instead of a completely transparent look. In modern designs, frosted glass cabinets pair well with other chic finishes, such as quartz or marble counter tops, steel appliances, and cooler color palettes. Additionally, front panels with glass create a simple but sophisticated aesthetic while making a space appear larger and more open.
Designing Your Luxury Home in Houston
Installing new cabinetry not only accounts for a substantial cost in your luxury home building budget, but it also has extensive impact on how your home functions and feels for years into the future. While selecting the right materials and finishes for your project is important, you don't have to do it alone. As your custom home builder, Southern Green Builders provides insight and expertise early in the design phase of your project so you can launch into the construction phase knowing the cost of your selections and how they fit into the entire plan for your new Houston home.