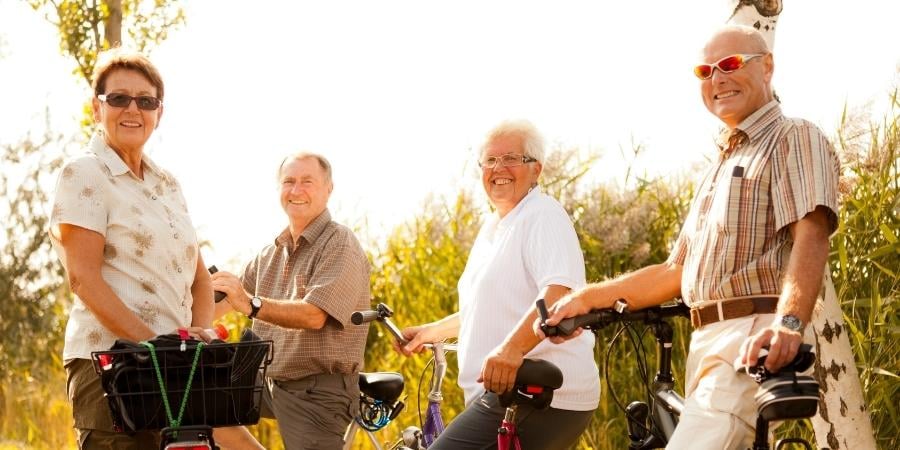 It's true that Bryan and College Station are two independent cities, at least on the map. However, locals will tell you they are fondly referred to as one "Aggieland," after the famed Texas A&M University Aggies.
The reference may lead you to think of the area as just a college town, but the influence the college has on everything the area offers makes Bryan-College Station a top destination to live at any age. So, what makes Bryan and College Station a nice place to live? More importantly, what exactly makes Bryan-College Station, Texas, a good place to retire?
Affordability & Quality of Life
Bryan-College Station is consistently ranked among the best places to live not only in Texas but the entire country. One of the major reasons is its affordability. The area's lower-than-average cost of living, affordable housing market, low property taxes, and what the area has to offer in return have kept Bryan-College Station at the top of dozens of "Best Of" lists for years.
Aggieland also consistently ranks high in the best places for young families and people starting a family. What does this have to do with retirees? Well, areas that are great for young families have the same qualities that make it a great place to retire. Safety, affordability, amenities, entertainment, and family-friendly activities are just a few of the same characteristics that retirees look for in a place to live as young families.
Excellent Retirement Communities & Activities
Bryan-College Station has risen in popularity over the past several years for retirees in Texas that want to stay active and vibrant. The retirement communities, including independent living communities and senior centers, are plentiful and highly-rated by seniors and their families.
Langford at College Station, Watercrest at Bryan, Carriage Inn, Bluebonnet Place, and Crestview Retirement Community are just a few of the many communities in Bryan-College Station that offer retirees a new lease on life.
Each of these communities offer seniors an array of activities and amenities that are on par with the best country clubs. Spas, fitness centers, excellent dining, a professional and friendly staff, swimming pools, and even theaters are some of the amenities retirees will enjoy in many of these independent living communities.
If living in a retirement community isn't your plan, the Bryan-College Station area also boasts plenty of community centers that cater to recreation programs that will give you plenty of reasons to get out and stay active and social. The Southwood Community Center, for example, has a full calendar of events that include line dancing, musical performances, art classes, fitness classes, movie screenings, game nights, and potlucks. The list of activities goes on and on and can be accessed with a modest annual membership.
Of course, perhaps the most comfortable retirement experience would involve building your own custom home to age in place.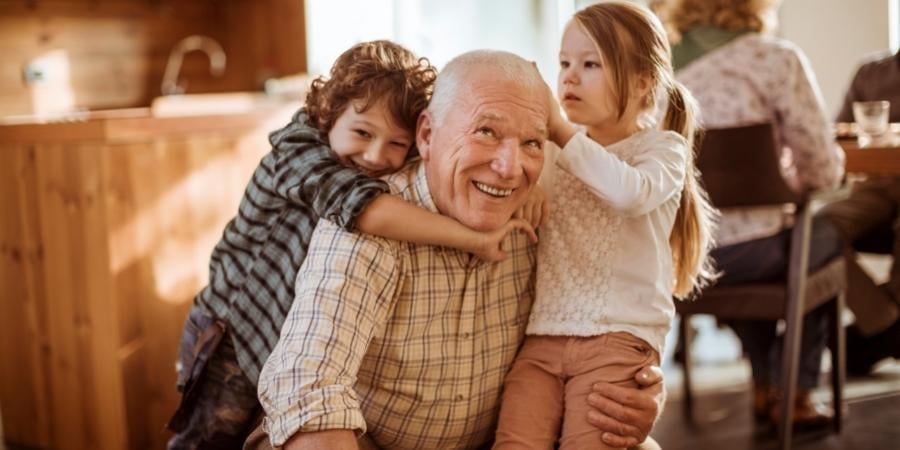 Central Location & Amenities
Bryan and College Station in Brazos County, Texas, is within a comfortable driving distance of other top metropolitan areas. Austin, for example, is about a two-hour drive away, Houston is only one and a half hours, and the Dallas Fort Worth area is just under three hours away. For those with family in any of these metropolitan areas, a visit is well within reach to share your favorite Bryan-College Station activities for the day or weekend.
Besides the area's proximity to other cities, Bryan-College Station provides plenty of activities, so you'll never have to go far from home to access any needs or entertainment. Dining, golf, hiking, the arts, sporting events, and other recreational amenities are well within reach.
Healthcare Options & Healthy Living
Having healthcare options nearby is an important facet of senior living. State-of-the-art medical facilities, from hospitals and healthcare clinics to private physicians, are abundant in Bryan-College Station. You'll also find that the area offers a wealth of home care services. Certified and vetted home health and care services can provide meal prep, housekeeping, physical therapy, transportation, and more.
As already mentioned, the Bryan-College Station area is home to plenty of physical, senior-friendly activities for independent healthy living. You'll find that there are plenty of light hiking trails here, including around Bryan Lake where fishing and accessible paddling are also popular activities. You can also enjoy physical activity through golf, whether it's at the driving range or one of the several 18-hole golf courses.
Keep Your Family Within Reach
Because Bryan-College Station is nearby other metropolitan areas, keeping family close isn't a challenge. The working professionals in your family that prefer the bigger city for employment opportunities or highly-ranked schools will find that Houston and its surrounding suburbs are an excellent place to live, work, and play while staying within reach.
If your family is looking for a place to settle that fits their needs while being only a short drive away, point them in the direction of Southern Green Builders. We are a Houston-based custom home builder that understands the importance of family. Southern Green Builders works with the area's best architects to create custom homes for any family, including families that plan to accommodate senior family members that may move into the home some time in the future. Southern Green Builders is only a short phone call or email away to answer any questions your family may have about living and building in the Houston area.