When you think of buying or building a new luxury home in Houston, a few key players come to mind, such as architects, home builders, realtors, and trade partners. However, there is one other very important professional you are likely to work with within the course of your project, and that is the land surveyor.
Land surveyors provide critical services to the custom home-building process. If you're planning to build on your own land in Houston, surveyors play a key role in measuring to determine property boundaries/setbacks/building lines and even the topography of your lot. This helps mitigate the risk of legal disputes after your home is built and also provides critical information for architects and engineers to use during the design process.
How Much Does a Land Survey Cost in Texas?
The cost for your land survey will depend on a few conditions, including but not limited to:
Required precision and scope

Record search

Size and shape of your property

Terrain and Topography

Vegetation and Trees

Existing structures
Top Land Surveying Companies in Houston
If you're preparing to purchase land and undertake a new home build in the Houston area, it's good to know which professionals provide necessary services, including land surveying and platting, that assist you in the process. Here are some of the top land surveying companies to consider for your project:
1. Probstfeld & Associates
Probstfeld & Associates has been one of the premier groups for surveying in the greater Houston area since 1995. In addition to excellence in both detail and accuracy, they consider their excellence in customer service and customer experience to be one of their most important capabilities that sets them apart from the rest. In addition to residential land surveying, they also provide civil engineering services and residential platting services, exhibiting their versatility in their trade and their dedication to providing surveying services to the Katy, Texas area and beyond.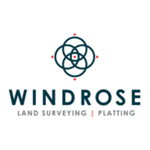 2. Windrose Surveying and Platting
Windrose Surveying and Platting is comprised of a team of experts in land evaluation and survey due diligence. They work with architects, engineers, and developers from conceptual planning and design through final construction. You can work with Windrose land surveyors in both Houston and Dallas. In addition to surveying and platting services, Windrose also offers Geographic Information System (GIS) applications, or tools, that have a wide range of economic and strategic benefits, in addition to increasing efficiency, improving communication, and supporting decision-making.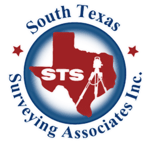 3. South Texas Surveying Associates
South Texas Surveying Associates works around the entire state of Texas, with ample experience in Harris and the surrounding counties. The company was established in 1980 and continues to uphold its mission to "give it our all," which means providing each project the right attention and dedication. South Texas Surveying Associates assist with all phases of land surveying, including but not limited to ALTA/NSPS land title surveys, Category 1A Condition II surveys, residential surveys, topographic surveys, construction surveys, platting services, and elevation certificates.

4. Tri-Tech
Tri-Tech understands that no project is the same and tailors their services to each project's needs and schedule. They provide consistent, accurate, and timely surveying, ensuring their professionals always have the advanced training and equipment necessary to meet, or exceed, industry standards. Since 1994, Tri-Tech has enjoyed being the trusted partner in the Texas real estate industry, including the Houston area. Tri-Tech offers dozens of services, including topographical surveys, plot plans, tree surveys, and flood elevation surveys.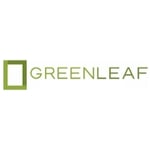 5. Greenleaf Land Surveys
Greenleaf Land Surveys provides a comprehensive range of surveying and geomatics services to define land boundaries and address spatial data for innumerable features on, above, and under the earth's surface. They provide flood elevation certificates, topographical surveying, land title surveys, construction surveys, platting, site plans, and tree location surveys through traditional surveying, geodesy, digital mapping, global positioning systems, and geographic information systems. Greenleaf Land Surveys use of current technologies, equipment, and software ensures accuracy, compatibility with other consultants, project streamlining, and keeping your project on schedule.
Rounding Out Your Home Building Team
Just as it's important to select the top land surveyor for your project, it's equally, if not more so, important to find the right luxury home builder. Southern Green Builders constructs custom homes and renovates houses in historic neighborhoods, such as The Heights. We prioritize frequent, proactive communication and our goal is to give you a stress-free experience while joining our expertise with your vision for your new luxury home.