When you think of buying or building a new luxury home in Houston, a few key players come to mind, such as architects, home builders, realtors, and trade partners. However, there are two other professionals you are likely to work with in the course of your project, and that is your home inspector and land surveyor.
Both professionals provide critical services to the custom home building process. If you're planning to build on your own land in Houston, surveyors measure to determine property boundaries and prepare the site for construction. This helps mitigate the risk of legal disputes in the future—after your home is built.
Home inspectors, as the name implies, visit your new home and investigate to see if the HVAC system, electrical and plumbing systems, attic, roof, floors, and other structural components are safe and sound. They provide a report of their findings for you to review, but you can also attend the inspection and ask questions.
Top Land Surveying Companies in Houston
If you're preparing to purchase land and undertake a new home build in the Houston area, it's good to know which professionals provide necessary services, including land surveying and platting, that assist you in the process. Here are some of the top land surveying companies to consider for your project: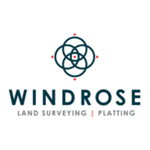 1. Windrose Surveying and Platting
Windrose Surveying and Platting is comprised of a team of experts in land evaluation and survey due diligence. They work with architects, engineers, and developers from conceptual planning and design through final construction. You can work with Windrose land surveyors in both Houston and Dallas. In addition to surveying and platting services, Windrose also offers Geographic Information System (GIS) applications, or tools, that have a wide range of economic and strategy benefits, in addition to increasing efficiency, improving communication, and supporting decision-making.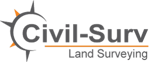 2. Civil-Surv Land Surveying
Civil-Surv Land Surveying has been in the surveying business for more than two decades. They offer a wide range of land survey services, including topographic surveying; deed research; easement document preparation; city and county platting services; construction layout and staking; and datum control preparation and adjustment. Civil-Surv utilizes the latest technology for their work, such as GPS equipment and custom-built computers for computer-aided design. These tools help ensure the highest quality, speed and accuracy for your project.
3. Terra Surveying Co.
Terra Surveying places a high priority on integrity and building long-term relationships with its clients. They have been providing platting and surveying services to homeowners in the Houston area since 1981, during which time they've garnered a respected reputation in the architectural, engineering, legal, development and title industries. Their areas of expertise include land title surveys; topographic and utility surveys for design; platting for both residential and commercial projects; street and easement abandonments; construction layout; and photogrammetric and GPS control surveys.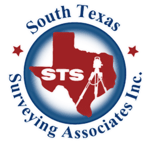 4. South Texas Surveying Associates
South Texas Surveying Associates works around the entire state of Texas, with ample experience in Harris and the surrounding counties. The company was established in 1980 and continues to uphold its mission to "give it our all," which means providing each project the right attention and dedication. South Texas Surveying Associates assist with all phases of land surveying, including but not limited to ALTA/NSPS land title surveys, Category 1A Condition II surveys, residential surveys, topographic surveys, construction surveys, platting services and elevation certificates.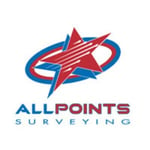 5. Allpoints Surveying
Also among the top Houston surveyors is Allpoints Surveying, which blends a unique centralized approach with advanced technology to bring the time-honored tradition of land surveying into the future. Their technology and data storage solutions enable digital workflows; real-time job dispatching and processing; seamless file transition; and a comprehensive database of builder, community and municipality requirements for each job. Allpoints Surveying also takes pride in being involved in the community and various trade organizations, such as HomeAid Houston, the Wounded warrior Project, and Operation Finally Home.
Top Home Inspection Firms in Houston
Whether you're building a custom home or acquiring a pre-built home, you will eventually work with a Houston home inspection company to make sure your new house meets the standards for safety and livability. Here is a brief overview of some of the top Houston home inspection firms: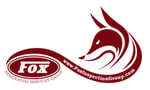 1. Fox Inspection Group
Fox Inspection Group, also known as Fox Residential Services, handles various types of inspections to give homebuyers, home owners, and real estate agents peace of mind, whether you're building a new luxury home or worried about moisture or wood-destroying insects at your current home. Fox's other services include elevation surveys; swimming pool inspections; and HVAC system inspections through the company's Arctic Fox division. Reports are delivered by 9 a.m. the following day, including color photos.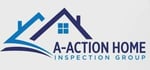 2. A-Action Home Inspection Houston
A-Action Home Inspection offers home inspections throughout Houston and the surrounding area, including the historic Houston Heights. Their residential inspection services include new construction inspections; phase inspections for in-progress construction; one-year warranty inspections; and thermal imaging/infrared inspections. Additionally, a free termite inspection is included with all other services. After the inspection, they provide a same-day report so your project can advance quickly and efficiently.

3. Texan Inspection Services
Since 2003, Texan Inspection Services has completed more than 30,000 inspections at Houston area homes. During that time, they've developed a reputation of professionalism and competence. All home inspectors on the team hold the highest level of licensure that the Texas Real Estate Commission offers. Their toolbox includes advanced home inspection technology, such as drone and infrared thermography, that is included in their standard pricing.

4. Houston Inspections
The team at Houston Inspections understands your desire to feel confident when building or buying a new home. They put effort toward ensuring you have a complete understanding of the current condition of the property you are purchasing, giving you a greater sense of control over the transaction. Houston Inspections features a fully certified team and a variety of inspection tools, such as drones, moisture meters, infrared cameras, and gas detectors. They offer new home inspections, construction/phase inspections, and pre-listing/seller inspections, among other services.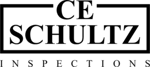 5. CE Schultz Home Inspections
CE Schultz Home Inspections, also referred to as CeS Inspections, is another leading home inspection company in Houston that is run by Eric Schultz, a board-certified master inspector and certified thermographer. During each inspection, the company assesses your new home's structural systems; electrical systems; heating, cooling and ventilation (HVAC) system; plumbing and distribution systems; thermal imaging; and appliances and irrigation. A detailed digital report is delivered to you within 24 hours of the inspection.
Rounding Out Your Home Building Team
Just as it's important to select the top land surveyor and home inspector for your project, it's equally, if not more so, important to find the right luxury home builder. Southern Green Builders constructs custom homes and renovates houses in historic neighborhoods, such as The Heights. We prioritize frequent, proactive communication and our goal is to give you a stress-free experience while joining our expertise with your vision for your new luxury home.