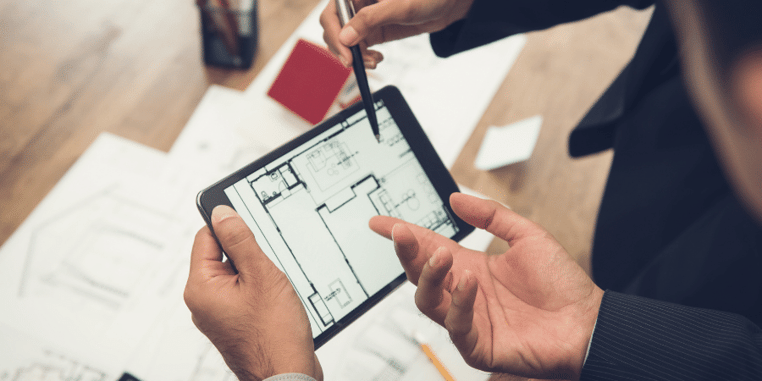 Building a custom home requires active collaboration between the architect, engineers, and your builder. Successful custom home projects utilize a proven formula that includes effective planning, cooperation and periodic, but consistent feedback. It is essential that all members of the deign and construction team participate during design to ensure accuracy for both design and constructability. No doubt there are well-known challenges to architects, engineers and builders working effectively together. That's why the team here at Southern Green Builders has devised an optimized plan to collaborate with all parties in a way that minimizes wasted time, maintains budget parameters, and respects the design. To understand the importance of architect/engineer/builder collaboration, it helps to understand why these different professionals often clash.
In general, architects are creative thinkers, designing in terms of theory and feel, often pushing the envelope of what's possible. Their aim is to draw structures that are aesthetically appealing, artistically relevant, and that achieve the usable space their clients demand. Engineers, by contrast, are more objective and analytical. They are precise, mathematical thinkers whose charge is to ensure that the home meets strict building codes and requirements necessary for a safe and durable structure. This does not mean architects cannot be pragmatic or that engineers cannot be creative, but they excel in their customary modes of cognition. Finally, the builder is responsible for understanding the design in terms of construction practices and materials that achieve the design intent and most importantly how each of these affects the budget. Having a builder that can effectively specify materials, components, and approaches to execution in the field that create the actual space represented on paper is invaluable to a successful residential construction project.
Why Architects & Engineers Should Actively Collaborate
Imagine two chefs working on the same wedding cake. One drafts a sketch of the final product and writes a recipe. The other gathers materials, while a team of experts assembles and bakes the cake. But, suppose the two chefs never met, never worked together on the project, but only left notes for each other. Inevitably, misunderstandings, assumptions and ultimately conflicts will arise. Materials will be wasted and time will be lost as the visions and expertise of the two chefs are poorly connected.
This is often the way architects, engineers and builders fail to work together when designing and building a custom home. Each works separately in their own space, and the others are left to react to decisions made without the input of all parties.
How Southern Green Builders Optimizes the Relationship Between Architect, Engineer & Builder
Our process is about removing the disconnect between architects, engineers and builders, enhancing the speed and accuracy of communications, and coordinating logistical and design decisions reducing the amount of assumptions and missed details.
We maintain a solid rapport with our trade partners and vendors to reliably provide quality materials and construction practices. When we are involved in the pre-construction and design process at the earliest possible moment, we are able to inspect and identify every item that goes into the house. This approach allows us to better manage budgeting concerns upfront, minimize scope creep, and prevent unforeseen problems and setbacks during construction.
Addressing Challenges to Architects
The very nature of designing and building custom homes can be an arduous process. For that reason, it is understandable that experts would naturally collide. Our goal is to streamline the process to enhance collaboration, coordinate delivery, and utilize processes that minimal waste, protect the budget and deliver a quality finished product.
All too often, the disconnect between the design and build processes creates budget and logistical changes that can be at times alarming to the client. When this occurs it leaves all parties scrambling for solutions to address the problem. By collaborating on the front end and communicating effectively throughout the process these changes can be kept to a minimum both in volume and magnitude.
One of the most common points of architect vs. engineer/builder disagreement is when part of a design on paper does not work in practice. By having a fully assembled team early on, these design elements can be worked through prior to construction, avoiding time delays and budget overages.
Addressing Budget Creep
When conflicts arise between architects' theoretical designs and builders' budget and ability to execute, inevitably it means that the cost of the project will rise. Whether it stems from prolonged work times or setbacks resulting in demolition and reconstruction, these are all problems that can be mitigated through active collaboration.
But more than anything else, an unexpected difference in costs comes mostly from changes in the types of materials being used. Architects have a general knowledge of what materials and labor cost, as well as the latest innovations. Builders are pricing these items on a daily basis and know precisely what they cost. Having builders involved early in the process helps you have a clear understanding of what things cost so you can make the best decisions for your home while staying on budget.
It's risky to keep your architect and builder in different silos. Maintaining design-build cooperation beginning with the initial design meeting is part of Southern Green Builders' unique value proposition. It's an important part of what's made us a successful custom home builder, delivering an excellent building experience for all of our clients.