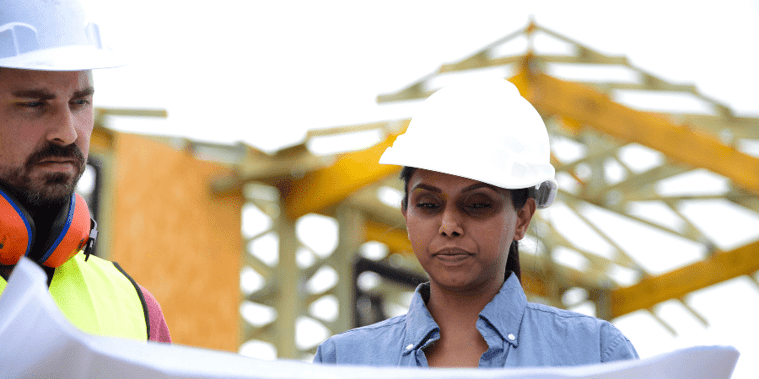 It's a common tale. You set out to build a new custom home in Houston and follow what seems to be the most logical procedure: Developing plans with an architect, selecting the best bid from a short-list of local contractors, and then initiating the construction process. Yet, somewhere along the way, something goes wrong.
Either there is miscommunication or misinformation about your vision that has to be addressed with change orders during construction, or you find out that the bid you were given doesn't cover the types of materials, fixtures and finishes you were expecting. Your bill for the final product ends up being exponentially more than you expected while the process itself is stressful and disappointing.
While this outcome is common in the custom home building industry, it is not inevitable. What you'll often find missing in those types of experiences is an essential element of a positive, rewarding home building experience: transparency.
Why is Being Transparent Important?
Transparency is manifested in several ways in the process of building a new house in Houston, but in essence, it is an openness and honesty aimed at providing an unobscured outcome. When a custom home builder is transparent, particularly during the pre-construction phase, nothing that happens along the way is unexpected, nor does it derail the project or its cost. Transparency allows you to build trust in your contractor, and you wind up with the custom home you envisioned.
Here are a few tangible ways an experienced home builder will implement transparency into the home building process during pre-construction:
1. Tracking Revisions
New home construction is an iterative process, especially when you are creating an entirely customized space. You start with a rough schematic design. As you refine your vision and make selections, the design plans are changed. And changed. And changed again. Each iteration gets you closer to the complete construction drawings needed to build a new home to your exact specifications.
However, each requested revision also changes the overall cost of the project. If your home builder is being transparent, they will track each change, as well as the price difference. This provides you with a superior level of cost control during the pre-construction phase.
Meeting after meeting, you are able to see the updated cost of your project with your revisions integrated into the plans. You can compare where you are now with where you started. If the cost is going in a direction you don't like, or certain changes take you over your intended budget, you have the option to choose different options during the design phase.
2. Spelling Out the Details
Ultimately, the cost of your new luxury home in Houston is based on what you put into the home, from the layout and major components to each appliance, finish, and small detail. Price variations among different bids from various builders often come from a lack of specification.
If there is missing or vague information in the drawings developed by your architect, each builder is left to fill in the blanks as they see fit. Their interpretation could be very different from what you are wanting or expecting, but that's hard to detect when you are sifting through dozens of pages of information from multiple bidders. Often, the issue isn't revealed until construction has started, at which point you must request a change order. This often causes delays and alters your overall project price.
You can eliminate the risk of misconceived notions by selecting a professional home builder near the start of your project. Giving them the opportunity to work alongside your architect during the pre-construction phase enables the whole team to develop plans that contain two key types of information: details and specifications. In other words, everything included in your project should be spelled out, both what it is and what its costs. Everything excluded should also be specified.
As a homeowner, it's valuable to have a home builder by your side who will identify gaps in information and show you where you can have input that will impact the cost. This leads to quote transparency and the assurance that you'll get what you pay for.
3. Providing Input
Another value that comes from transparent construction is having access to your home builder's wealth of industry knowledge and expert opinion. If you are like most homeowners in Houston, you aren't deeply familiar with different types of construction materials, nor the building process itself. A transparent and honest home builder won't use this lack of knowledge against you.
They will listen to what you want, your general vision and distinct goals, and they will provide suggestions on how to get there. It is empowering as a prospective homeowner to work with a home builder who can say, "For what you're trying to do, you should use this." They familiarize you with what you need to know and enable you to make informed decisions about each aspect of your project, from big-picture items down to windows, doors, hardware and special features. You also get to know upfront the cost of your selections and how they impact your overall project price.
Finding a Transparent Home Builder in Houston
As you prepare to create your new dream home in Houston, you don't have to settle for the idea that the process will inevitably be stressful, inefficient and over-budget. To prevent that outcome, however, you must do due diligence upfront when selecting your custom home builder, as they impact every aspect of the project. At Southern Green Builders, transparency is a key component of what we have to offer. We take the guesswork out of the home building process by collaborating with your architect in the pre-construction phase and providing you the insight and information you need to make decisions, control costs and create a luxury house that meets your expectations.