Your home's bathroom is one of the hardest working rooms in the house. Give your bathroom its well-deserved makeover by getting rid of these outdated bathroom trends! Whether you're building a new custom home or looking to remodel, these are the top outdated trends to leave behind along with updates that will bring your bathroom into the new year.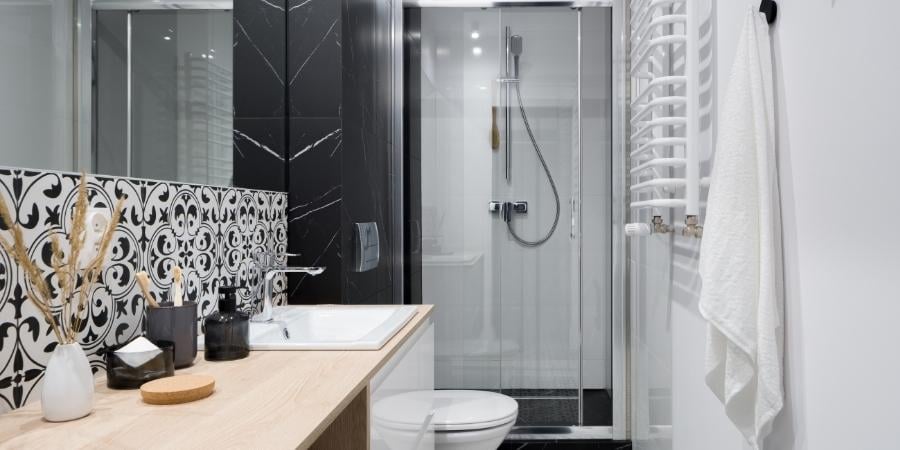 1. Nickel Finishes
Nickel finishes, polished or brushed, have been a go-to for quite some time. For the last decade, it complimented the modern farmhouse aesthetic, with its tonal grays and white on white palettes. Bathroom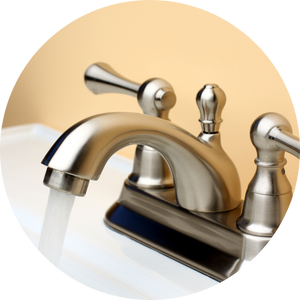 trends are pivoting toward more personalized looks that incorporate color and character.
Homeowners and designers are often avoiding nickel and choosing styles that have grown in popularity for the past year and appear to be sticking around. Brushed brass, for example, is a modern take on an older style and pairs beautifully with the darker trending colors: black and navy.
The break-out star of 2021, and likely through 2023, was matte black. This color and finish combination is crisp and sleek, pairs well with the popular colors of 2023, and is only becoming more popular throughout the home. Matte black brings a higher level of sophistication to the neutral greens, lighter blues, and creamy whites we'll see this year without stealing the show.
2. Cluttered Space
To be fair, a cluttered space was never in style. However, with everyone spending more time at home and seeing what's to be desired from their bathrooms, bathroom clutter has gone from unavoidable to unnecessary. Even what were considered acceptable solutions, like baskets and trays, are being swapped out for more clever storage compartments behind closed doors, lending to a tidier environment.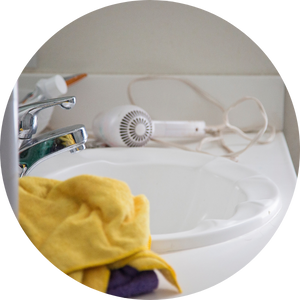 This new era of 'hardworking storage' considers highly customizable solutions to previously awkward items. Think drawers with outlets and heat-resistant holders for hair styling tools, or perhaps pull-out lower cabinet shelving for easy-to-reach bath towels. Bathroom tissue, shampoo bottles, and the clothes bin are all getting a more thoughtful approach to being stowed away neatly.
This doesn't mean the bathroom will be a sterile, lifeless space. Instead, think of the bathroom as you would any other room, without clutter and with style. Without makeup brushes and toiletries taking up counter space, you can personalize the room with art, vintage pieces, and, of course, plants.
Custom cabinetry, the addition of a linen closet, and even a high-end quiet washer-dryer combo in the master walk-in closet are all options that would keep your luxury retreat bathroom clutter and stress-free. Expanding your bathroom's storage capacity may mean expanding the footprint. (If this affects the exterior of your Houston home and you live in a historic district, you'll likely need to apply with the Houston Archaeological and Historic Commission for any design changes to the exterior of your home.)
3. Glass Block Windows
Glass blocks have been used as windows since the early 1900s in factories for their ability to let in filtered light and offered more insulation than standard windows of the time. As for their use in homes, they've gone in and out of style, again and again, since.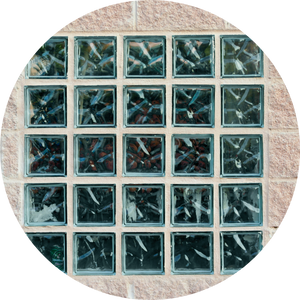 It's understandable why homeowners and designers would use glass blocks. They let in light while offering some privacy, whether used as an interior partition or as an exterior-facing window. However, Houston summers prove glass block windows to be more of a hindrance than a help, absorbing heat and turning your bathroom into a greenhouse. They also don't offer quite as much privacy as you'd hope, still allowing for colors and shapes to be seen. When used as an interior partition, the square footage a glass block wall swallows up is wasted space.
If it's more natural light you're going for, opt for a skylight in the bathroom instead. A skylight will give you ample natural light without sacrificing privacy. As for creating a partition, consider textured glass. However, if you're looking to update an outdated bathroom, the clean and uninterrupted look of clear or low iron glass for the shower is what's trending for 2023.
4. Vessel Sinks
Vessel sinks grew in popularity for their sculpture-like style. They drew attention to a bathroom mainstay that typically isn't much of a focal point on its own. As more and more homeowners and designers incorporated them into the design of a bathroom, however, the shortcomings of a vessel sink began to show and now are a bathroom trend to avoid.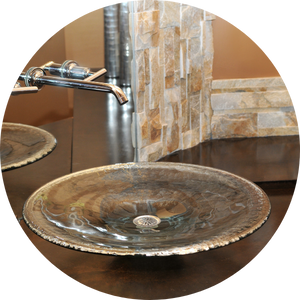 Vessel sinks have a unique style, but they come with some complications worth thinking over. First, they're more difficult to keep clean, particularly at the point where the sink and the vanity meet. Second, most don't have an overflow drain, increasing the possibility of an overflow far more possible. Finally, unless the top of your vanity measures lower to the floor than typical, a vessel sink is awkward to use because the rim will be inches higher than usual.
Instead, go for a classic undermount sink. They're streamlined, sleek, and timeless. Concerning the vanity, you'll have many more options to choose from, given that you won't require the custom heights or drain holes needed to accommodate a vessel model. As for trending shapes, designers are deviating from harsh corners and toward softened edges. 'Comfort' and 'organic' are the desired qualities in a bathroom going into 2023, which translates to round and ovular sinks. Of course, this doesn't mean that a rectangular sink is out of style. On the contrary, rectangular undermount sinks have long been on trend and will likely remain that way, making them a safe bet.
Freshen Up Your Houston Home
Adjusting your bathroom to changing trends is much more complex than simply switching out throw pillows or repainting the living room. Before you invest in new vanity fixtures or more for your Houston home, contact Southern Green Builders to plan your bathroom remodel. We'll work with you to freshen up your space to feel current and stylish, but also highly customized and functional.