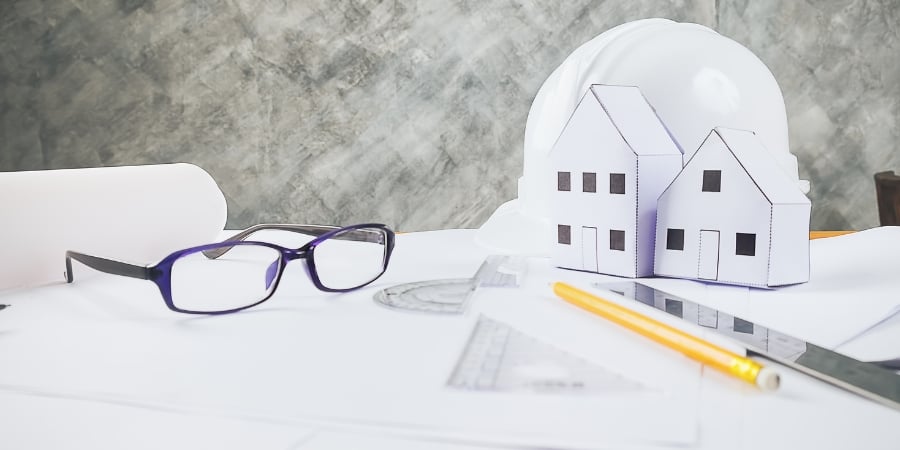 The design of your Houston custom home or remodel doesn't start or stop with your architect or builder. A structural engineer ensures your home design will be feasible, safe, and structurally sound well into the future. From soil mitigation techniques and foundation design to thorough framing and roofing plans, a structural engineer is there to make certain your home's integrity is of the highest standard. Who are the best and most trustworthy structural engineers in Houston?

BEC Engineers and Consultants
BEC Engineers and Consultants has provided their services on thousands of projects for the past 15 years. BEC performs foundation and structural designs as well as analysis and evaluations. Using cost-effective design solutions, the experienced engineering team understands the importance of your home's structural integrity, often going beyond governmental standards for the best results. However, a solid foundation begins with the ground it's laid upon, so BEC also provides inspections and solutions for proper drainage for flood mitigation, sanitation management, and utility designs.
If your home was damaged, BEC can perform a damage assessment using forensic engineering. Through evaluating the structure for wind, flood, and fire damage–or otherwise compromised integrity–BEC can analyze your claim to help you move forward to have the damages repaired as soon as possible.
Looking to remodel your home? BEC can assist with interior remodeling, additions, and outdoor living area projects. They will also assess your property's structural and foundation requirements to create your dream in-ground poolscape.

Anvil Engineering
Anvil Engineering has a reputation for professionalism and transparency. They partner with homeowners, builders, and architects in the Houston area to provide structural engineering for remodels and custom homes. Anvil's planning service for framing, roofs, shear walls, and ceilings includes value-engineering through efficient load transference to reduce wasted materials, saving you on costs.
Starting from the ground up, Anvil will assess your soil report to ensure the foundation meets geotechnical requirements and mitigation needs. They are also certified by the Texas Department of Insurance to engineer homes that withstand hurricane force winds, per requirements.
Anvil also provides baseline elevation surveys to know how your foundation will perform in the coming years. Their attention to detail also extends to the design of steel elements around your home, such as railings, pipe supports, beams, columns, and stairs.
If you're planning a remodel to repair cracks, uneven settling, framing issues, or other signs of instability, Anvil will evaluate your home's issues and provide effective solutions.

INSIGHT Structures
INSIGHT Structures specializes in custom high-end homes–including large scale homes–historic renovations, and remodels. Their design experience covers high-wind and flood mitigation design per government standards for Houston homes as well. INSIGHT will work with homeowners, builders, and architects to produce comprehensive highly detailed construction documents for your custom project through consultations, design drawings production, structural analysis, and construction administration.
INSIGHT prides themselves on creative and thoughtful problem-solving to engineer the best, most efficient plans for your specific build. Using a variety of computer software programs, they will produce accurate and thorough designs to ensure your contractor is relieved of any guesswork and your construction documents are completed the right way the first time.
With extensive experience in construction administration on your construction site, INSIGHT's team of professionals will oversee the construction phase to ensure everything is going according to plan. During certain check-points during construction, they will analyze the integrity of the work to mitigate any redoing of work and produce documentation to sign off on the build during these check-points.

GreenWorks
GreenWorks is a full-service structural engineering firm that will provide inspections, consultations, design, and plans as needed. They will assist you, your builder, and your architect with foundation design and structural plans for your remodel, repairs, or custom home in Houston. With an understanding that many other firms provide subpar work, GreenWorks wants their clients to know they are in competent, professional, thorough, and honest hands.
Foundation inspections include assessing and planning foundation repairs and providing reports as well as new foundation designs. They execute this through extensive studies of the soil quality, strength, and mitigation planning to deliver a soil report and ensure long-term structural integrity of your foundation.
Whether your build includes minor repairs, additions, or original construction from the ground up, GreenWorks provides highly-detailed structural drawings for framing, load bearing wall evaluation or design, roof design, and problem-solving consultations. The documents provided will guide your contractor and architect in detailing, fabricating, and installing every part of your structure. No matter the type of project, GreenWorks employs value-engineering to save on costs while upholding the stringent integrity of efficient, effective, and safe design.
A Trusted Houston Builder Only Partners with the Best Engineers
When you hire an experienced, high-quality, and knowledgeable Houston home builder, you can be certain that their network of construction professionals will be of the same caliber. A budget builder will partner with a budget engineer, which can result in subpar work that will lead to foundation repairs and compromised structures.
Southern Green Builders is a Houston area custom home and remodeling firm that understands the value of integrity, work that goes beyond the standards of construction, and transparency. After decades of experience in the field, you can trust that Southern Green Builders only partners with the industry's finest engineers to build a home that will last generations. Contact Southern Green Builders for a consultation.