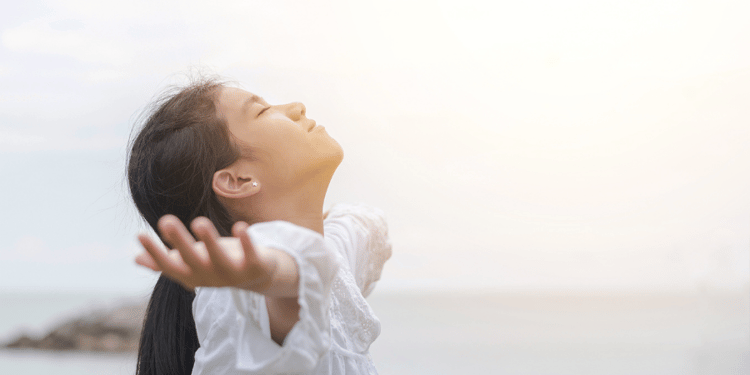 What is the biggest element within your house? At first glance, you may think of your walls, your cabinets or your flooring. However, the biggest thing in your home—and the most critical—is the volume of air that you and your family breathe.
At the start of planning your luxury home build in Houston, you might be fully focused on the tangible components and how they look and function. However, it's also important to realize that you have the opportunity when building a new house to integrate the construction practices, materials and systems that collectively contribute to superior Indoor Air Quality (IAQ).
Why is Indoor Air Quality Important?
Most people tend to think of the air in their home only to the extent of whether they can effectively change the temperature through quality heating and air conditioning systems. However, the issue of air quality goes far beyond that. As a homeowner, you want to be able to control not only the temperature of the air, but also characteristics such as humidity, carbon monoxide (CO) levels and dust particles.
One of the main sources of indoor air pollution is fine particulate matter (PM2.5), which refers to airborne particles that measure 2.5 micrograms or smaller in diameter. Because of its microscopic size, this fine matter not only gets breathed in but can then penetrate deep into the lungs and enter the bloodstream.
Other sources of pollution commonly found in residential buildings include:
Mold and mildew
Gases, such as radon and carbon monoxide, and volatile organic compounds (VOCs)
Building materials and furnishings, from lead and asbestos to cabinetry or furniture made of certain pressed wood products
Fuel-burning combustion appliances
Outdoor sources, such as pesticides, that get into your house
Poor IAQ can produce both immediate and long-term negative effects akin to smoking cigarettes. For example, exposure to PM2.5 has been directly linked to serious health conditions, such as heart and lung disease and even premature death.
Short-term effects of exposure to pollutants include headaches, fatigue, dizziness and irritation of the nose, throat and eyes. If you experience those symptoms, you can respond immediately to alleviate your discomfort. However, some long-term negative effects don't show up for years or until after repeated or extended exposure to the pollutant. That's one of the reasons addressing IAQ is essential, even if it doesn't seem to be a problem or you aren't suffering from symptoms.
If you or another household member have preexisting respiratory issues, such as asthma, or other medical conditions, it's especially critical to explore ways to properly purify your indoor air and mitigate their exposure to dangerous pollutants.
How is the Air Quality in Houston?
When it comes to air quality, Houston struggles regularly. In 2019, Houston ranked ninth in the country for worst ozone pollution according to the American Lung Association's State of the Air report.
In 2020, Houston's air quality exceeded the World Health Organization's (WHO) safe threshold limits for key pollutants on more than one-third of the days. Certain days even saw Houston's air pollution levels reaching the "very unhealthy" threshold, which is far above safe air quality levels. For example, on its worst day in 2020, Houston averaged more than four times the daily recommended limit of dangerous PM 2.5 pollutants.
There are several factors that contribute to the problem, including Houston's relatively high average temperatures, reliance on motor vehicles for transportation, abundant sunshine, and large oil and gas industry. However, the city's air quality has notably improved over the past two decades, and the city continues to make progress.
Prioritizing Air Quality for Custom Home Build
While you can't control the air quality in the greater Houston area, you can commit to prioritizing air quality when it comes to your own luxury home.
Indoor air quality is about more than comfort. It's about creating a home where your health and wellbeing are not put at risk on a daily basis. Here are some of the best practices you can apply when designing and building your custom home in Houston to help address and prevent potential air quality problems:
1. Adding Mold and Moisture Protection
Consider adding water-managed roofs, walls and foundations. This may include features like damp-proof foundation walls and floor systems, continuous drainage planes, proper flashing and air sealing, adequate grading, capillary breaks and drain tile.
2. Improving Ventilation
Design and install ducts and equipment to minimize condensation problems. Whole-house and spot ventilation can help dilute and exhaust indoor pollutants, while proper air filtration removes airborne particulates. Some energy efficient mechanical ventilation systems, such as heat recovery ventilators or air-to-air heat exchangers, bring outdoor air into the home.
3. Mitigating Combustion Gases
Reduce your family's potential exposure to combustion gases by installing direct- or power-vented gas- and oil-fired equipment. If you do have combustion appliances—such as furnaces, woodstoves, fireplaces and heaters—make sure they are properly vented. It's also important that garages are fully sealed off from living spaces and equipped with an exhaust fan. Your home should include a carbon monoxide alarm in each sleeping area.
4. Using Quality Materials
Using solid wood products when you can is optimal. However, if that's not possible, consider installing exterior-grade pressed wood products for floors, cabinetry and wall surfaces. In general, you want to select materials with reduced chemical content. Also, any wall-to-wall carpeting needs to include an effective moisture barrier.
These are just a few ideas to consider when designing the plans for your new luxury house in Houston. Ultimately, the best choice you can make is to use an experienced and conscientious home builder who will create a structurally sound building and include the necessary systems, products and features to help you control indoor air-quality. Once that vital element is addressed, you can move on to picking out the architectural and design elements to make your home beautiful, functional and comfortable.
Building a Safe Home in Houston
Ideally, your new home should be a place where you not only have to spend hours every day, but a place where you enjoy doing so. It also needs to adequately support your family's health, wellbeing and safety. At Southern Green Builders, we want to help you accomplish all those goals when you build a new luxury home in Houston. You can rest assured we will design a structure and select internal components and systems that promote superior air quality, freeing you up to focus on the fun parts of creating the home of your dreams.