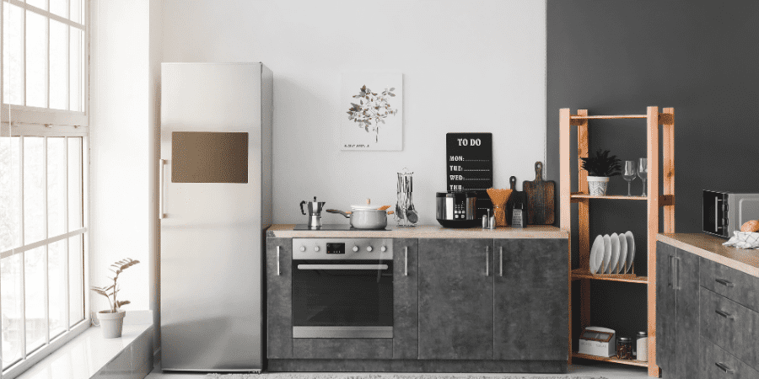 Natural light is a fundamental element of a welcoming home. It makes a room feel more spacious and atmospheric while also benefiting your family's health and wellness and increasing energy efficiency.
As you are designing your new luxury home in Houston, you may want to consider maximizing the flow of natural light in key areas. The question is, what is the most effective way to do so while sticking to your budget and cultivating your overall design aesthetic?
How Do You Maximize Natural Light in Your Home?
Natural light shows off the best side of your home's interior, but it is also advantageous for those living within. It can boost vitamin D absorption, improve your sleep patterns, and keep seasonal mood changes at bay. You also reduce the amount of time you spend in the unnatural light of fluorescent bulbs and the potential health risks that result for certain people. Plus, without having to turn on your lights as much, you'll reduce your electricity use and make your home more energy efficient.
Obviously widow/large door unit size and placement provide ways to let the sunlight in to your new luxury home in Houston—but let's explore a few ways to make the most of the natural light available to you. Some methods involve small design selections while others have to do with major structural features. You are best off talking with your design team and builder about your lighting goals so they can help you explore various options while taking into account your other project priorities, lifestyle needs and budgetary considerations.
To give you a head start on your research and planning, here are a few popular ways to enhance light at your new house:
1. Use Glass and Reflective Tiles
When designing the kitchen and bathrooms for your custom Houston home, consider using glass tiles or highly reflective ceramic tiles for your backsplash. Glass tiles can reflect up to 100% of the light that hits them, and they also look stunning on a shower wall or even a bathroom floor. Ceramic tiles can also be extremely reflective, and they're a cost-effective material to use in your home.
2. Strategically Placed Mirrors
Strategically placed large mirrors can help capture and reflect light throughout a room. This is especially useful for a smaller bathroom, where you want to create the illusion of more space. Think about installing a full-length mirror opposite the window for optimal sunlight reflection. You can complement this feature with silver sconces, brass candlesticks or other decorative items that possess a metallic sheen.
3. Choose Colors Carefully
White is widely accepted as the most reflective color, and there may be certain areas where you want to incorporate it. For example, you should consider painting your eaves white to help boost natural light without undermining the curbside appearance of your Houston home. Ceilings are also often painted white for a good reason. Since they don't get touched regularly, you can use a flat white instead of a glossier paint to reduce glare. However, too much white throughout interior spaces can make your home feel a bit sterile. The good news is that pastels and other paler shades also have a high light reflectance value (LRV). Using a lighter shade for walls and trims will help disperse natural light while still adding a distinct personality to a room.
4. Gloss it Up
In addition to the actual hue of your paint selection, the type of finish you choose will also impact the level of sunlight reflectance in a space. More light will bounce off a surface decorated with a high-gloss paint that one with a matte finish, creating a mirror-like effect. That's not to say you want to use glossy paint for every room in your house, especially since it can create glare from strong artificial light. But there may be specific spaces where you want more gloss, such as a darker room filled with saturated colors.
5. Add a Skylight
If you want to invite sunlight into an inside room that can't have windows, installing a skylight is a smart alternative. Often referred to as windows for the roof, skylights have the added benefit of facing upward toward the sun and not being shadowed by outdoor objects like trees. In that sense, they offer more consistent and unobstructed natural light than even your windows. The best time to install a skylight in your home is when it is first being constructed, so talk to your custom builder in Houston about strategic locations to include this feature.
6. Avoid Solid Exterior Doors
Instead of selecting a solid exterior door for your front entrance or other entry points around your house, go with a door that includes side lights or windows to help brighten the room. A glass front door or tall French doors leading out to your yard are sophisticated options for a luxury home. Even having a small transom window at the top of the door can enhance light in your home. Rather than using heavy drapes for your glass doors, also consider opting for sheer curtains.
Creating Your New Luxury Home in Houston
When it comes to cultivating the ideal environment in your new home, multiple different elements come into play. It can be challenging to figure out how to balance your design ideas and desire for healthy living with maximum function and eco-friendliness—all while staying within an established budget. When you collaborate with Southern Green Builders for your custom luxury house in Houston, we are with you during the planning and design phase of your project to help you navigate these competing demands. Our goal is to provide you with the expertise and insight to make informed decisions that fully capture your vision and all your long-term priorities.