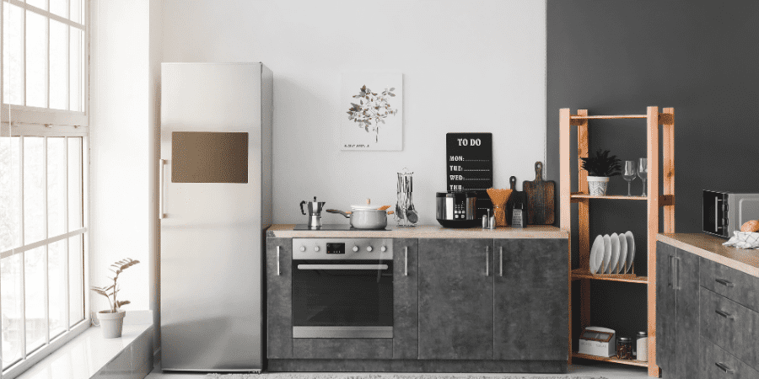 Natural light is every home's best asset. It's at the top of most people's must-have list, whether they're in the market for a new home or remodeling their current home. Natural light shows off the best side of your home's interior. Not to mention, without having to turn lights on so frequently, you'll reduce your electricity use and make your home more energy-efficient and cost-effective.
As you are designing your new luxury home in Houston, you may want to consider maximizing the flow of natural light in key areas. The question is, what is the most effective way to do so while sticking to your budget and cultivating your overall design aesthetic? Read further for some great tips!
1. Glass and Ceramic Tiles

Take advantage of every natural-light capturing opportunity. When choosing finishes for the kitchen and bathrooms in your custom Houston home, consider using glass tiles or highly reflective ceramic tiles for your backsplash. Glass tiles can reflect up to 100% of the light that hits them, and they look stunning on a shower wall or the kitchen backsplash. High gloss ceramic subway tiles can also be very reflective as well as stylish.
2. Well-Placed Mirrors

A well-placed mirror can help capture and reflect light throughout a room. Use a large mirror on a wall that's adjacent to or opposite a window for optimal sunlight reflection. Positioning a mirror in this way also creates the illusion of having additional windows or making a smaller space feel larger or airier. Even in rooms that are large and open, like a living space with stairs on one side, a fireplace on the other, and a kitchen on the third, you can use mirrors to reflect more light into the space.
3. Choose the Right Paint Color

What color makes a room brighter? White tones are the most reflective paint color you can choose and are the best options for carrying light further into space. Ceilings are usually painted white for this and other reasons. However, too much white throughout interior spaces can make your home feel a bit lacking in personality. The good news is that pastels and other paler shades also have a high light reflectance value. Pale blues, soft yellows, and cool grays also offer light-carrying qualities and a little more personality.
4. Gloss it Up

In addition to the color of your paint, the type of finish you choose will impact how much natural light is reflected. More light will bounce off a surface with high-gloss paint than one with a matte finish. A high-gloss finish is even useful in very dark colors. Use this finish with black or navy, for example, if you're using these trending colors on interior doors or cabinets.
5. Add a Skylight(or Several)

One advantageous consideration is installing a skylight in your master bath, kitchen, or walk-in closet. For decades, skylights have been used to bring more light into spaces that often see less access to windows than other parts of the home. They have also come a long way in terms of durability and resistance to leakage. The best time to install a skylight in your home is when it is first being constructed, so talk to your custom builder in Houston about strategic locations to include this feature. Otherwise, if a renovation is something you've been putting off, knowing the benefits of a skylight might be just the thing to kickstart the process.
6. Avoid Solid Exterior Doors

Instead of selecting a solid exterior door for your front entrance or other entry points around your home, go with a door that includes windows to help brighten the room. Choose a glass door for your front entrance or tall French doors leading out to your back patio. If a fully-glass door isn't ideal for you or your space, a transom window at the top of the door can still bring plenty of light into your home. Finally, if you choose to dress your glass doors, don't use thick fabric that will block light. Instead, choose a light-color material that is thin enough to let light in while still providing privacy.
7. Choose a South-Facing Home

If you are planning to build your custom luxury home rather than remodeling your current home, then talk with your custom builder about the direction your home will face. The orientation of your home may be out of your hands, so work with your designer to at least make sure to plan the home with ample windows on the south-facing side. Southern-facing homes receive the most sun throughout the course of the day, making them brighter year round and warmer during colder months.
Designing Your Light-Filled Luxury Home in Houston
The solutions for adding more sunlight to your space can range from simply hanging a mirror to a full renovation of your bathroom and more. To really inject more sunlight into your home, meet with a professional who has years of experience understanding and delivering exactly what their client needs and wants. Southern Green Builders of Houston knows what homeowners value and work to exceed expectations in every project. Whether you're curious about the renovation process or interested in finally building the custom luxury home you've dreamed of for years, contact Southern Green Builders and schedule a consultation.